Crypto
How this Goblin Town Collector Got Scammed and Lost 10 ETH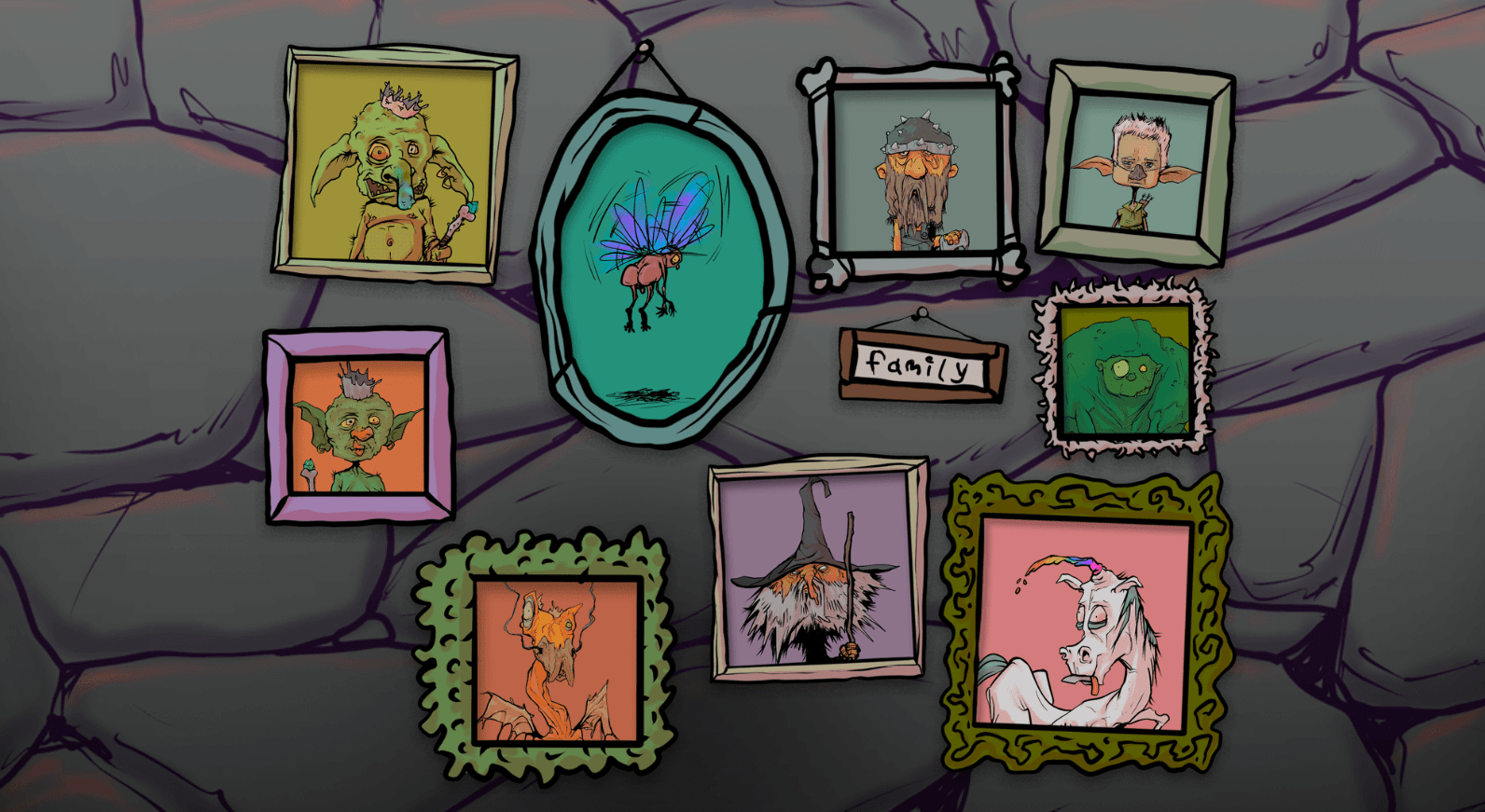 The crypto industry is no stranger to scams, but this latest news will leave many interested viewers shocked.
In a new spate of phishing attacks, a Goblin Town NFT collector was the latest victim, losing as many as 10 NFTs through a twitter scam.
The victim, who goes by the username- @topshotkief, requested the two most reputed NFT marketplaces, LooksRare and OpenSea to take any form of action and help him recover the lost assets.
The collector recounted that he was now cheated out of 10 NFTs, drastically reducing his collection and undermining his life's work. The victim then said that he had only innocently clicked on a link that promised and redirected interested collectors to a site that would airdrop Goblin Town NFTs.
Your capital is at risk.
How the NFT Collector was Scammed
Unfortunately, the link was a scam, and had instead led the user to a site that was hosting many phishing activities. As per data provided by Cryptoslam, the Goblin Town NFT at its least traded for a figure around 6 ETH. Whereas, the most costly and valuable NFT from the user's expansive collection was put up for sale at a rate of about 11.3 ETH (closing in on around $20,000).
Sadly, for the victim, presently, no NFT platform or exchange marketplace has responded or reacted to the user's requests for redressal and assistance.
However, the victim did receive numerous responses and comments on his post by fellow NFT collectors and twitter users offering support and sympathies and encouraging him to move forward, whereas many others recommended that @topshotkief, in the future, resort to consulting some recovery firms and use hardware wallets meant for storage, so that the user would have an additional layer of security protecting his assets.
The Collector Explains in a Twitter Thread about 'How he got Scammed'
As the user corroborated, a sum of 10 NFTs were lost and stolen by the scam artist – this is inclusive of NFTs such as Cool Cats (8) and Mutant Ape Yacht Club (MAYC) (2).
Unsurprisingly, the scammers did not restrict their attack to only one victim. In response to the original victim's Twitter thread, another user @CryptoRobK also claimed that they were also a victim to such an attack and has only recently lost a Bored Ape NFT to the scammers, and it was unfortunately sold after five hours of it being stolen.
Buy Ethereum via FCA Regulated eToro
Your capital is at risk.
Rising Popularity of Goblin Town NFTs 
Recently, Goblin Town NFTs have gained a lot of traction and have become very popular post their introduction in May of this year. The Goblin Town NFT collections were made free of cost via an Ethereum blockchain. By surpassing the nominal floor price (0.5 ETH), the NFTs were on a quick rise, accelerating the price to a whopping 500% (2.5 ETH).

Consequently, the NFT collection, which exhibits artworks showing obscene creatures and figures, displaced the incredible Bored Ape Yacht Club (BAYC) NFT and dethroned it to become the NFT market's most popular collection, this declaration comes after it surpassed over $8 million in daily trading volume.
This is why the Goblin Town NFTs have a lot of hype around it, making the victim an easy prey; what is more interesting is that the victim is a known long-term NFT collector and holder, and thus, the attack seemed targeted and calculated.
How to Prevent NFT Scams
This recent incident only highlights the bigger need of improving security measures for NFT collectors across marketplaces.
Merely a few hours after the original victim revealed how he had been conned, another twitter thread initiated by a user namely, OKHotshot – who is renowned as a detective of sorts in the crypto and blockchain space, warned many collectors that Discord groups hosting BAYC and Otherside NFT collections had fallen prey to such NFT scams. This is no coincidence, as a breach of BAYC's Instagram, took place only a few days earlier.

Many Investors Prefer storing their Cryptos and NFTs on eToro Wallet
By the same twitter thread, OKHotshot explained to their followers that the scammers had found a way to access the account of the Community Manager of the two Discord groups, Mr. Boris Wagner. The hackers then shared links that were associated with phishing attacks and thus managed to steal a cumulative amount of 145 ETH ($261,000) from the members.
While most platforms are finding new and innovative ways to improve and support their security systems and infrastructure, it is crucial for NFT collectors to adopt additional security measures seriously. Also, investors must be forewarned of any link that claims to redirect the user to any NFT airdrop sites or similar giveaway platforms.
Invest in Ethereum via eToro Now
Your capital is at risk.
The exponential growth of the NFT market over the course of this last year, has made it extremely vulnerable to significant threats and financial insecurity.
Lastly, collectors must be wary of giving away personal seed phrases/private keys and sharing the same with strangers, even if they promised any assets in return. It is a verified fact that no established, reputed platform demands the user's private keys in exchange for lucrative airdrops.
Read More:
Lucky Block – Our Recommended Crypto of 2022
New Crypto Games Platform
Featured in Forbes, Nasdaq.com, Yahoo Finance
LBLOCK Token Up 1000%+ From Presale
Listed on Pancakeswap, LBank
Free Tickets to Jackpot Prize Draws for Holders
Passive Income Rewards – Play to Earn Utility
10,000 NFTs Minted in 2022 – Now on NFTLaunchpad.com
$1 Million NFT Jackpot in May 2022
Worldwide Decentralized Competitions
Cryptoassets are a highly volatile unregulated investment product. No UK or EU investor protection.