Crypto
DeFi Can Solve $2T FX Risk Problem, According to Circle and Uniswap Research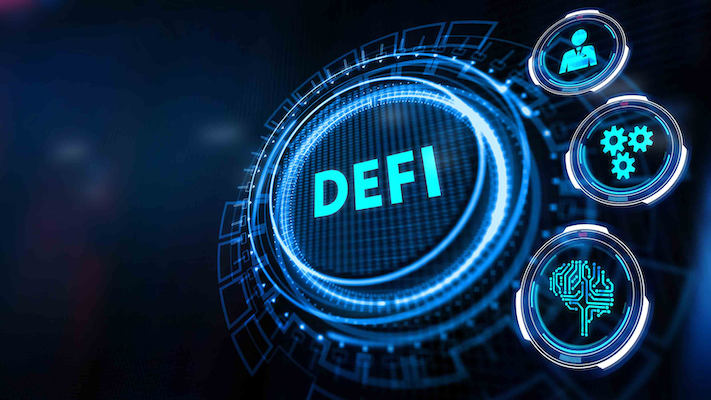 According to a document by researchers at the digital asset firms, blockchain and DeFi technology could help cut the cost of cross-border transfers by $30 billion annually.
There is a chance that obligations on the side of an agreement that hasn't been settled will not be met in every day's foreign currency (FX) transactions worth around $2.2 trillion. However, according to a recent report by Circle Internet Financial and the decentralized exchange Uniswap Labs, that issue might be resolved with simultaneous settlement using a distributed ledger.
Blockchain and DeFi technology could help cut the cost of cross-border transfers
According to a number of researchers from the two digital-finance companies, including Circle's chief economist Gordon Liao and Uniswap Chief Operating Officer Mary-Catherine Lader, innovations in the cryptocurrency space may provide a solution to regulators' primary ongoing concern about financial stability. That is one of their 20-page paper's conclusions, which will be presented at an event Circle is hosting on Thursday in connection with the World Economic Forum in Davos. The report finds that
On-chain FX can enable faster and more cost-effective transaction processes, as well as increased liquidity and stability.
The researchers also claim that decentralized finance (DeFi) might lower the expenses of remittances, or money sent across international borders, by 80%. One of the most compelling justifications for cryptocurrencies has always been the decreased cost of sending money abroad; according to the study, this might result in $30 billion more each year staying in people's pockets.
The document is released at a time when a severe crypto winter and the demise of FTX, one of the biggest and most reputable companies, are harming the reputation of blockchain and other crypto technologies. Especially in recent months, regulators and the largest firms in the established financial system have been reticent to express enthusiasm for the novel ideas.
Circle has recently made headlines after it started transferring USDC stablecoin reserves into a BlackRock fund under the SEC's supervision with the ultimate goal of getting the fund accepted into the Federal Reserve's reverse-repo program.
Related
Fight Out (FGHT) – Move to Earn in the Metaverse
CertiK audited & CoinSniper KYC Verified
Early Stage Presale Live Now
Earn Free Crypto & Meet Fitness Goals
LBank Labs Project
Partnered with Transak, Block Media
Staking Rewards & Bonuses