Crypto
Actress and Model Urvashi Rautela Promotes Crypto Project Battle Infinity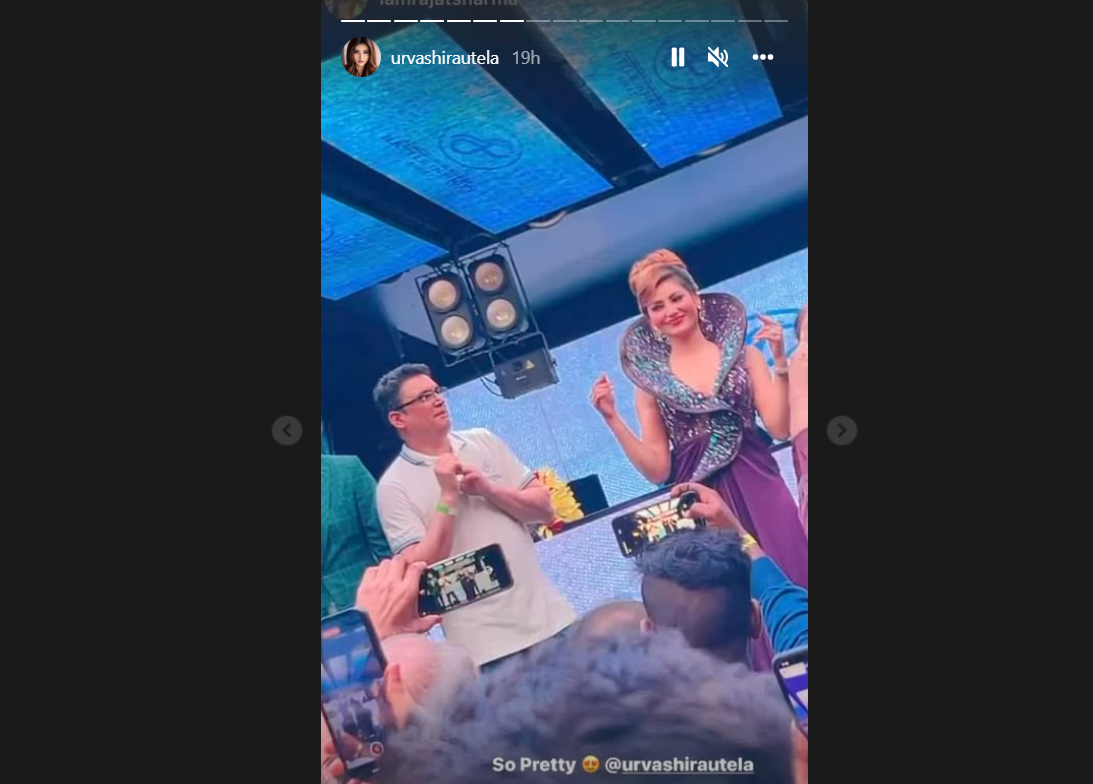 It is not new for crypto projects to get recognition from celebrities, who in turn make them even more successful. The same is happening for Battle Infinity's IBAT, which has already managed to create a lot of buzz in the crypto community and has brought various investors on board.
Bollywood actress and Miss Universe Urvashi Rautela was recently seen promoting Battle Infinity on Instagram. She even tagged Suresh Joshi, the co-founder of this crypto project. Urvashi attended the celebration event following the crypto's successful listing on PancakeSwap, a decentralized exchange.
The Delhi event was be attended by various celebrities, including cricket commentator and former International cricketer Irfan Pathan. This goes on to show the popularity Battle Infinity has been able to amass that even transcends the regular crypto investors and geeks.
The celebration, according to the co-founder, is actually for the team responsible for making this project a reality and the early investors who showed faith in the vision of the project.
More About Battle Infinity Project
Battle Infinity went for presale on the 11th of July and was able to achieve its target of 16500 BNB within a short span of 25 days, the deadline being of 90 days. With this, the team was able to generate funds worth $ 5 million.
PancakeSwap would be the first among various exchanges that Battle Infinity is planning to list itself in, one of which is Binance.
The co-founder says that the project will offer a 100x return to its initial investors, and it is likely that it will be many folds its initial value as the project has a comprehensive roadmap to which it strictly adheres. It plans to launch Battle Swap and Battle Stake getting it a step closer to its promised version.
The listing was done on the 17th of August, and post that, anyone can purchase IBAT tokens from the exchange. This is especially true for PancakeSwap as it does not require investors to submit their KYC documents as it is a decentralized exchange.
IBAT was listed on PancakeSwap with an opening price of $0.0024 and is currently trading at $0.0076.
In the past 24 hours, the coin has managed to increase its volume from $5.2 million to $6.6 million which shows the kind of reception the coin received on its very first day.
Battle Infinity, in its full-fledged version, will be a gaming platform hosting various Play-to-Earn (P2E) Fantasy sports games where players can earn IBAT tokens. Running on blockchain technology, Battle Infinity plans to disrupt the $20 billion dollar Fantasy Sports industry which has an active user base of hundreds of millions and is supposed to be worth $47 billion in the next five years.
It can be safely presumed that this is the first of many achievements that Battle Infinity has managed to get its hands on and that it will remain this way as long as it delivers on its promises.
Read More
Tamadoge – Play to Earn Meme Coin
Earn TAMA in Battles With Doge Pets
Capped Supply of 2 Bn, Token Burn
NFT-Based Metaverse Game
Presale Live Now – tamadoge.io