WSOP 2021 Breaking News: COVID-19 Vaccination Required for All Attendees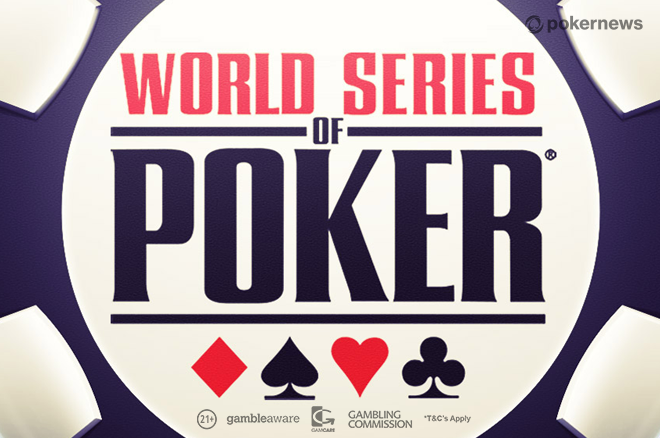 All attendees at the 2021 World Series of Poker in Las Vegas — players, media, spectators, staff —must provide proof of vaccination against COVID-19, the WSOP announced in a Thursday press release.
Earlier this month, the WSOP introduced Rule 115, which permits staff to remove any player who is suspected to have been in close contact with someone who tested positive for the coronavirus. The WSOP then clarified that confusing rule last week by stating that those who are vaccinated wouldn't be removed.
Rule 115 likely won't come into play as often as many expected now that proof of vaccination is required for everyone in attendance at the Rio.
The WSOP isn't the only major event in Nevada going down this route. The NFL's Las Vegas Raiders, which play at Allegiant Stadium just off the Strip, announced earlier this month that fans must be vaccinated to attend games, and the popular Electric Daisy Carnival (EDC) in October is also requiring the same.
Vaccination Rule Details
Not only are players ineligible to compete in bracelet events without proof of vaccination, but they also can't even register without a vaccination card. And they must be fully vaccinated, meaning two doses (if applicable, depending on the shot).
"This is not a decision we have taken lightly–it is made with no agenda beyond protecting player eligibility and the operations of a unique televised gaming event," said Ty Stewart, WSOP Executive Director. "The nature of poker is to be in close proximity with your opponents for extended periods of time, and a seat at the World Series of Poker is a commitment for both our company and the participants. We want players to be excited for their return to the WSOP, while offering the greatest level of protection and limiting complications during the tournament this fall."
Players are only required to show proof of vaccination one time. So, if they're already in the system as vaccinated, they won't again have to provide their vaccine card. The WSOP will utilize a free mobile app and Health Pass feature so the players can quickly and easily upload vaccine cards.
That app is only for US residents. Other alternate documentation including physical vaccination cards, & state/country-specific health passes will be verified at the Belize room prior to first registration.
For those who aren't yet vaccinated and want to play in WSOP bracelet events or daily deepstacks and cash games at the Rio during the series, the 2021 World Series of Poker begins September 30, so there's still time to get the jab in time to compete. All attendees must be fully vaccinated, which means you'll need a 14-day window following the last dose, per CDC guidelines.