Poker
When Hero Calls Go Horribly Wrong!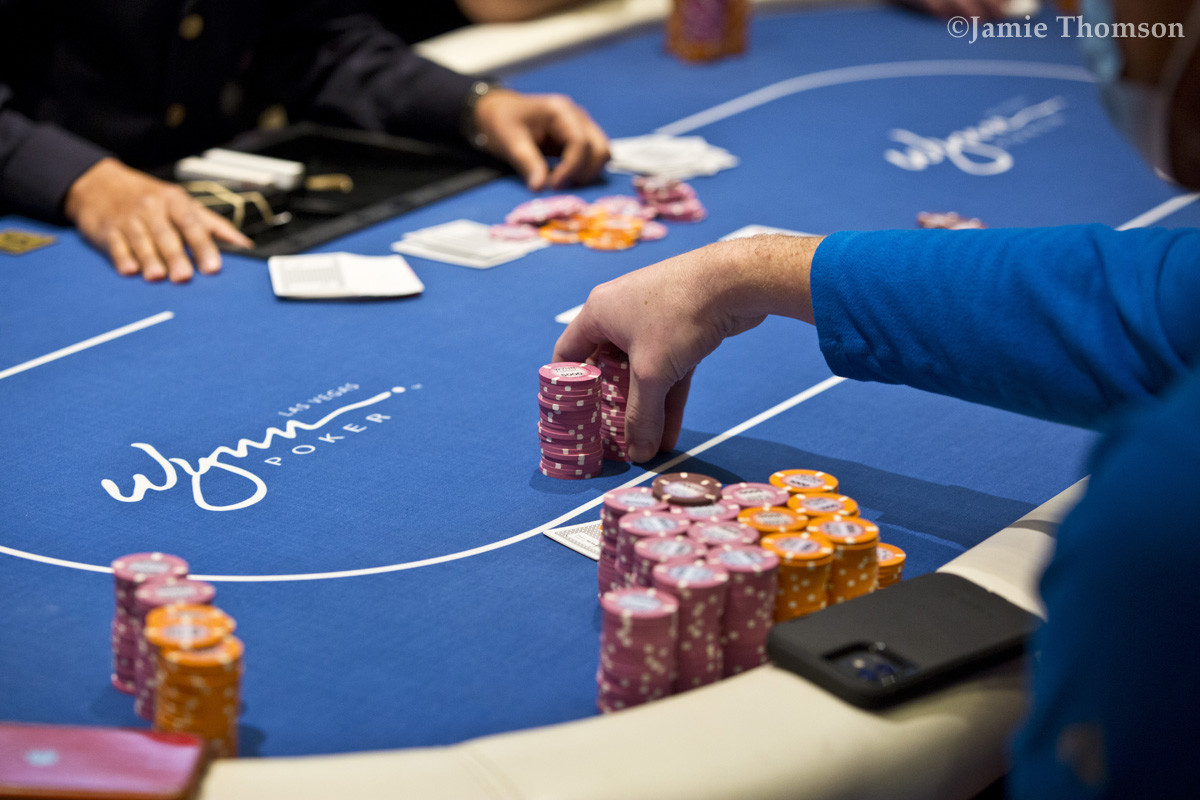 PokerStars has thousands of hours of coverage from the world's biggest tournaments and cash games, but one recently compilation video caught PokerNews' eye: the Worst Hero Calls in Poker.
Everyone loves seeing a successful hero call when a player makes a big call with a relatively weak holding and finds their opponent had their hands in the cookie jar all along. However, hero calling comes with its own inherent risks. Sometimes, your opponent has a strong hand and you are left with some serious egg on your face. The following five players made incorrect hero calls and had that much egg on their faces they could have made omelets for their table mates!
Shannon Shorr Busts From the 2013 EPT London Main Event
Shannon Shorr is a vastly experienced live tournament grinder whose hand reading skills have helped him accumulate more than $9.3 million in winnings. However, those hand reading skills deserted him when he was deep in the 2013 EPT London Main Event.
Shorr raised to 20,000 from the button with
and Javier Etayo called with
in the big blind. Etayo flopped a straight as the first three community cards came down
, and he checked. Shorr continued for 26,000 with his top pair before calling Etayo's check-raise to 76,000.
The turn brought the
into play, and Etayo led for 118,000, which Shorr called. The
completed the board, and Etayo quickly announced he was all-in for his 741,000 stack, which covered the 396,000 chips Shorr had behind. Shorr wasted little time in calling. Shorr crashed out in 28th place for £14,940, while Etayo went on to finish 11th for £39,255.
Check Out These Jaw-Dropping Reads From the Legendary Phil Ivey
Urbanovich Gets It Wrong in the EPT Dublin Main Event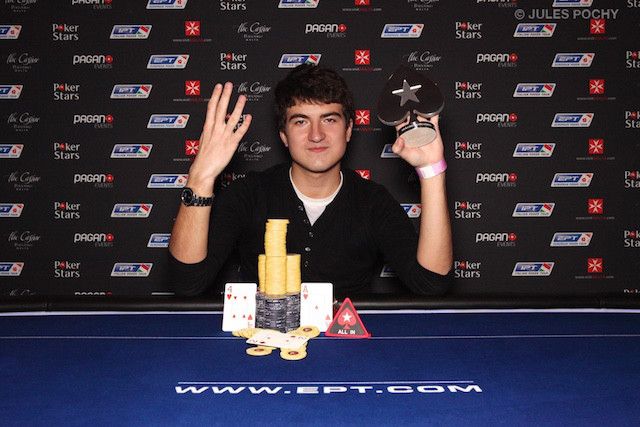 Dzmitry Urbanovich made an uncharacteristic error when he was heads-up against Frenchman Gilles Bernies in the 2016 EPT Dublin Main Event. Bernies had earlier lost a large pot when he bluffed-raised all-in with
on an
flop and Urbanovich called him with
. Now it was the Pole's turn to get things wrong.
Bernies raised to 300,000 with
, and Urbanovich called with
. Urbanovich check-called a 300,000 bet on the
flop before check-calling a larger 600,000 bet on the
turn. The river was the
and Urbanovich checked for a third time, opening the door for Gilles to bet 1,100,000 with his bottom set. Urbanovich obviously did not believe his opponent's story because he looked him up with nothing but king-high, oops.
Urbanovich went on to become the EPT Dublin champion, a result that came with €561,900.
Massimiliano "Max" Martinez Looks Up Phil Hellmuth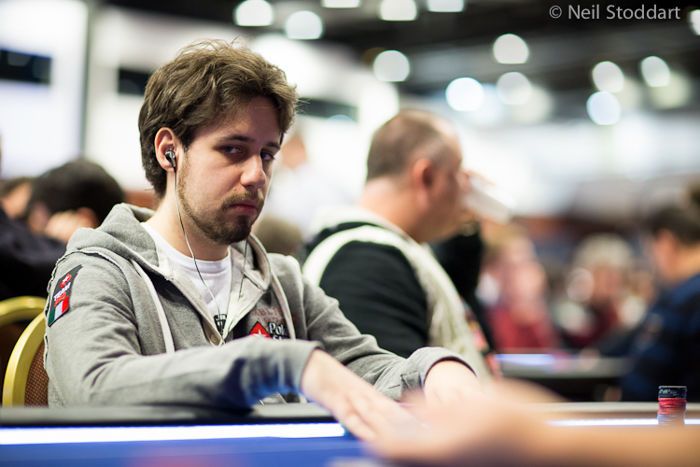 The next hero call gone wrong happened during an episode of PokerStars' Big Game cash game, where an online qualifier, known as the Loose Cannon, faced off against some of the game's top pros.
Massimilano "Max" Martinez was the Loose Cannon on this occasion, and he locked horns with Phil Hellmuth. Hellmuth limped in for $400 with
, Bertrand "ElkY" Grospellier called with
, and Martinez raised to 2,400 with
from the big blind. Only Hellmuth called.
The flop fell
, Martinez continued for $2,600 and called when Hellmuth quickly raised to $5,600. The
saw Martinez check-call a $5,000 bet. A
improved Hellmuth to a full house, and Martinez checked again. Hellmuth set the price at $22,000. Hellmuth asked, "are you thinking of calling me with ace-king high?" which is exactly what Martinez did!
Is This The Worst (but Funniest) Bad Beat of All Time?
Sippl Loses Ground to O'Dwyer in the $100K Super High Roller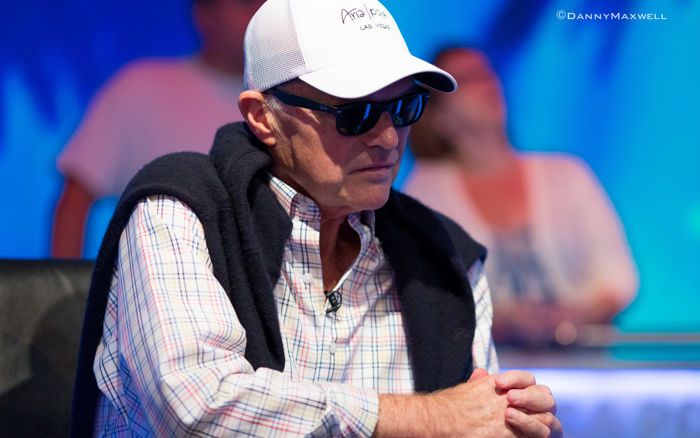 Roger Sippl got it all wrong against Steve O'Dwyer when the pair were heads-up in the $100,000 Super High Roller at the 2015 PokerStars Caribbean Adventure. It proved costly for Sippl because he lost ground on his dangerous opponent and ultimately had to settle for second place, although his runner-up finish did come with a cool $1,344,420.
O'Dwyer opened to 260,000 with
and Sippl called with
. A flop reading
saw both players check. Sippl check-called a 300,000 delayed continuation bet on the
turn. An
on the river saw Sippl check once more. O'Dwyer bet 750,000 into the 1,160,000 pot, and Sippl paused for a short while before making an incorrect hero call.
Poker Moments: Mercier's Hero Call in San Remo
Tang Doesn't Believe Marques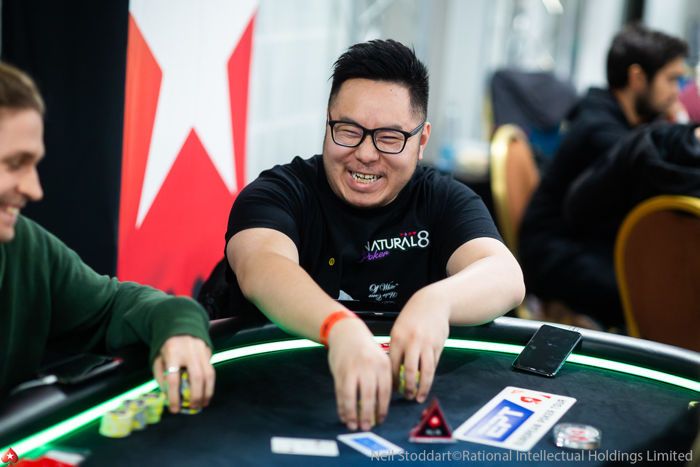 Danny Tang is a super-talented tournament player but he got things horribly wrong when deep in the 2018 EPT Barcelona Main Event. Tang raised to 165,000 from the cutoff with
and Portugal's Pedro Marques defended his big blind with the lowly
.
Marques improved to trips on the
flop, and both players checked. The
gifted Marques a full house, and he fired 375,000 into the 450,000 pot. Tang called, and the dealer placed the
on the river, making Tang what turned out to be a very expensive second-best hand. Tang only had 1,180,000 chips behind and the pot was 1,200,000, so marques moved all-in, covering Tang comfortably. Tang went deep into the tank, and used all three timebank cards while he considered his options. he finally settled on a call, and busted in 13th place for €88,250, while Marques went on to finish fourth and collect €698,369 after a four-handed deal.