Poker
We Interviewed the Player and Dealer from THAT Viral Poker Hand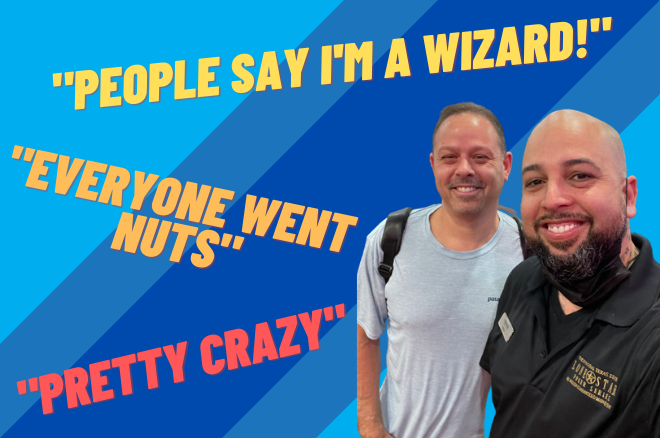 Last week, the poker world hadn't heard of Troy Clogston. And if you still haven't heard of him, you've probably heard of what he did at the Ultimate Monster final table at the Lone Star Poker Series.
Not only did Clogston predict the entire flop, but he called the exact cards on the turn and river. What's more, the whole thing was captured on PokerGO who live-streamed the final table from Champions Poker Club, Houston.
Here we speak to Clogston as well as dealer Mario Romera who "helped" him into the poker limelight.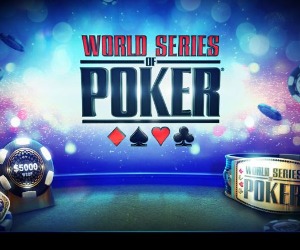 The World's #1 Free Poker App!
Play free poker games and tournaments to win a WSOP bracelet!
Use the MASSIVE no deposit bonus to get started and grind your way to the top.
Now accepts US Players!
Back Playing Poker
Clogston, who lives in Atlanta, is one of many players who say they are becoming increasingly more comfortable playing live poker as the pandemic has slowed. You only have to look at the record field at Seminole Hard Rock Poker Showdown for just one example.
"The number of live players has increased greatly over the last month or so," Clogston told PokerNews. "I'm from Houston originally, so being able to come back home and play at the Lone Star Poker Series is great. Kim [Stone] and Hayden [Fortini] are the perfect hosts."
---
Related: Q&A with Lone Star Poker Series Founder Kim Stone
---
According to The Hendon Mob, Clogston has just over $40k in live earnings dating back to 2012, and includes cashes on the WSOP Circuit and World Poker Tour.
Having made the final table of the Ultimate Monster, Clogston said that the atmosphere was "friendly and enjoyable."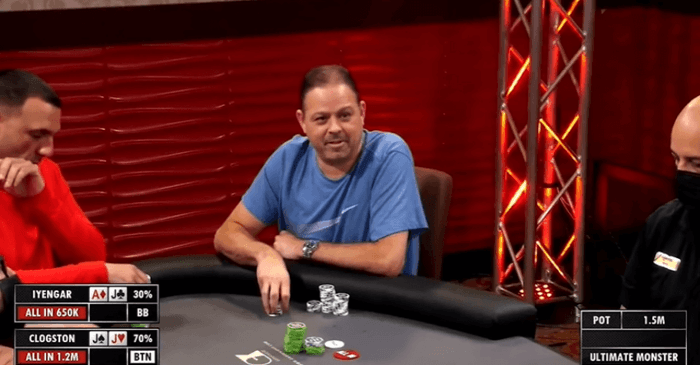 The Hand
If you haven't seen details of the hand, click here to check them out.
So does Clogston usually try and predict cards? He says it was a "spur of the moment" thing.
"The dealer [gave] me a crazy look"
"I knew I was in a dominating position and was trying to keep it friendly by calling for a flop that would have chop possibilities. Of course, when it came I immediately started thinking of a non-chop card and the
just came to mind – for no particular reason!"
"After the flop I wasn't too excited, but the
was great and had everyone in the room laughing and cutting up. I saw the dealer give me a crazy look when the
hit and that made it even funnier."
---
Read More: Is Poker Legal in Your State? Check Out the PokerNews US Poker Map
---
Enter the Dealer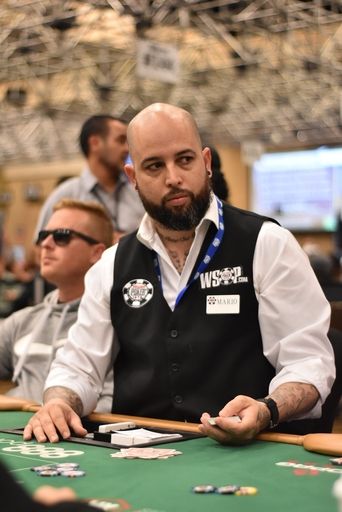 There's one person without whom this story couldn't be possible – the Dealer. Just like the players, Mario Romera (pictured) is another person enjoying the return of live poker and says that everyone seems glad to be playing live again.
"Getting back in the box has been great! It's amazing that venues are holding events. It just seems like the shutdown made everyone miss live poker and now people are making up for it."
Romera has been in the poker community since 2001 and has been dealing professionally for three years, but he says he's never seen something like this.
"Every once in a while players will call out a card, but never the entire board" said Romera.
With Clogston in the seat nearest him, Romera said he heard the player calling out cards but says he tried to keep it as professional as possible.
"It was really eerie putting out each card he called! At first, I was like here's your
, but then he called out the
and that's when he got everyone's attention."
"It was really eerie putting out each card he called!"
Having called four of the five community cards, Clogston says he was then asked what the river was going to be.
"I blurted out the
with no particular thought process," said Clogston. "…and well you saw what happened."
The Reaction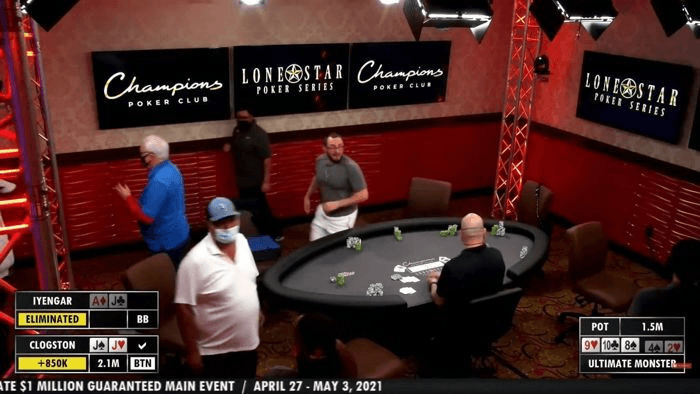 "When the
came it was just too much," said Clogston "As you saw everyone went nuts! The Tournament Director was baffled, the dealer was shocked and I was just taking in the moment. It was just a very cool scene."
"Some players went running out of the live-stream room!" said Romera. I sat there like what just happened! When I saw the
peel I couldn't believe what he'd just done. He just predicted the last two cards – suits and all!"
Clogston says the reaction to the viral clip has been complete chaos, with people even stopping him for selfies!
"The video has gone nuts! People have even been messaging asking me for my "advice" on card calling. I instantly reply that I have none!
"There have been several video edits showing me as a wizard, and I believe it was Bar Stool Sports that wrote an article comparing me to a Salem witch.
"It's been a great couple of days and I am really enjoying my 15 seconds of fame!"