Want to Win a Share of $1 Million? See How in This $80 Event at GGPoker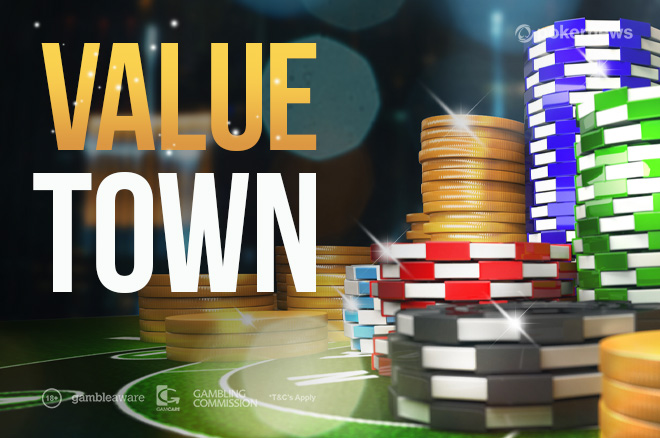 The GGPoker Spring Festival (GGSF) is almost a week old.
The poker world has may never witnessed an online poker festival like this before as the GGSF is a 'can't miss' festival with 335 tournaments boasting a whopping $150 million in guaranteed prizes!
While the festival is well underway, one big event to consider playing the weekend is the GGSF Opening Act-L: $80 NLHE.
The biggest reason is simple. For just $80 (less via satellites) you can play for a prize pool that is guaranteed to be at least $1 million!
Read on to learn all about this amazing event including the best way for you to qualify into this event for even cheaper than the $80 buy-in.
It's GGPoker's Biggest Spring Series Ever
Find out more about the $150M guaranteed GG Spring Festival!
Click Here
Dozens of Opening Flights
In many ways, the GGSF Opening Act-L: $80 NLHE is an amazing way to play a two-day event that is usually reserved for the high roller community.
In many ways, the event has already begun with already more than 10,000 players trying to advance to Day 2 with nearly 1,500 players already booking their ticket.
Each opening flight begins with players starting off with 25,000 in chips with unlimited re-entries permitted until around Level 14. Blinds increase every 10 minutes during most of the opening flights with the final two opening flights being turbo affairs with five-minute blind levels.
If you haven't already qualified for Day 2 there are still dozens of chances for you to do so over the weekend. Here is a look at the remaining opening flights:
| Date | Time (CEST) |
| --- | --- |
| April 9 | 12:30 p.m. |
|   | 3:30 p.m. |
|   | 6:30 p.m. |
|   | 9:30 p.m. |
| April 10 | 12:30 a.m. |
|   | 3:30 a.m. |
|   | 6:30 a.m. |
|   | 9:30 a.m. |
|   | 12:30 p.m. |
|   | 3:30 p.m. |
|   | 6:30 p.m. |
|   | 9:30 p.m. |
| April 11 | 12:30 a.m. |
|   | 3:30 a.m. |
|   | 6:30 a.m. |
|   | 9:30 a.m. |
|   | 12:30 p.m. |
|   | 3:30 p.m. |
|   | 4:30 p.m. |
|   | 5:30 p.m. |
|   | 7:30 p.m. |
|   | 8:30 p.m. |
Players that advance to Day 2 will resume action on Sunday, April 11 at 10:30 p.m. CEST. The same 10-minute blind levels will be featured throughout Day 2 until the final table is reached at which time blinds will be moved down so that the average stack is at least 40 big blinds and blinds will increase by a certain amount of hands play instead of by time.
Qualify for Just $10.80!
Don't worry if $80 is too much for your bankroll. You can still get into this amazing event for much cheaper.
GGPoker is hosting around the clock Mega, Last Chance, and Deadline satellites guaranteeing up to a dozen seats for just $10.80.
Hundreds of players will get into the $1 million guaranteed GGSF Opening Act-L: $80 NLHE for under $11. Why can't you be one of them?
Why not give it a shot? Who knows, maybe you will see yourself winning a six-figure haul on Sunday!
Sign Up for a GGPoker Account Through PokerNews
If you want to play in the GGPoker Spring Festival, you'll need to sign up for an account. By downloading GGPoker via PokerNews entitles you to a welcome bonus worth up to $600. Your first deposit is matched 100% up to a maximum of $600, setting you up nicely in time for the Spring Festival.
The bonus releases into your account in $10 increments each time you earn 6,000 Fish Buffet Points, which is the equivalent of $60 in rake or tournament fees.