Poker
Veldhuis Has His Sights Set on a 2021 WCOOP Tilte and Six Figure Score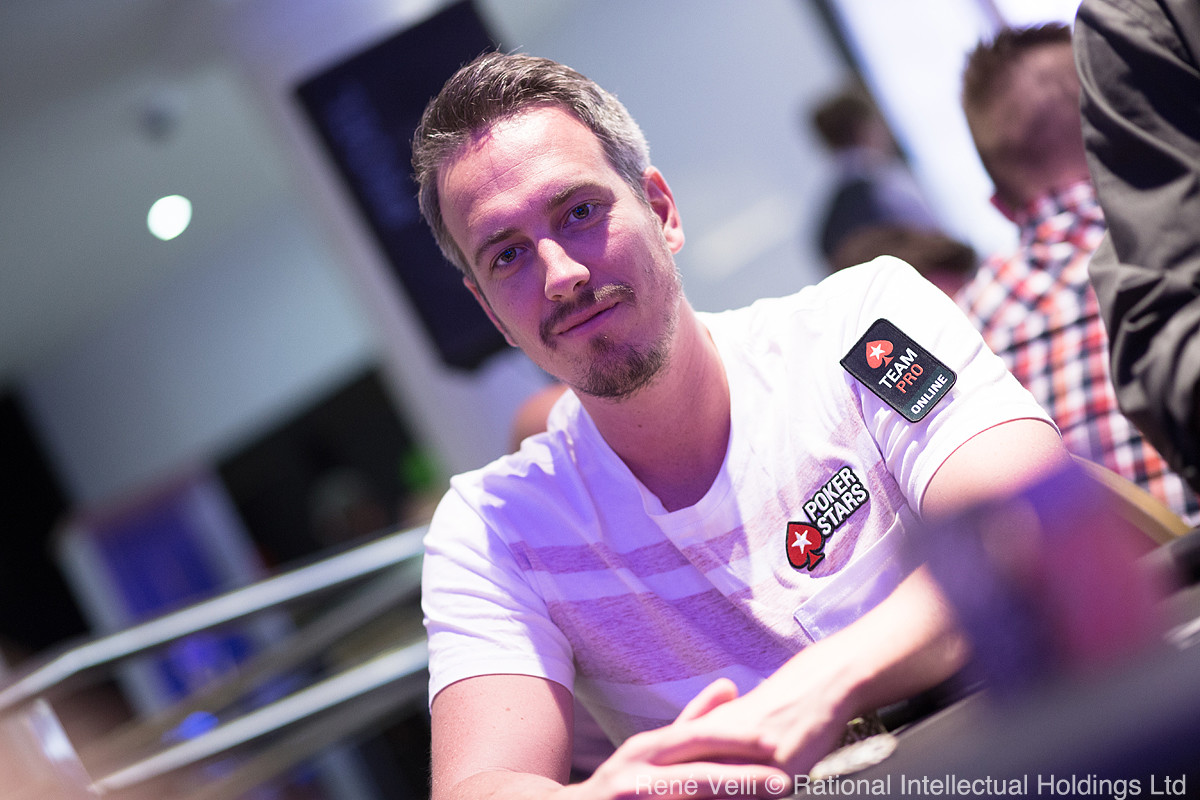 Team PokerStars' Lex Veldhuis has been a professional poker player for 16 years. It is fair to say he has withstood the test of time. The popular Dutchman, known for his loose-aggressive style, has embraced the changes thrown at him by poker, including creating one of the most popular poker-related Twitch streams in the world.
It has been an incredible summer for Veldhuis, not least because of a major change in his everyday life; Veldhuis tied the knot and is now a married man. How is married life treating Veldhuis?
"Fantastic. Married life is treating me fantastic. In small part due to the fact we had a lovely honeymoon that was two and a half weeks of great France sunshine and spending time together with the family which was great. We have a five-month-old son and spending a lot of time just the three of us has been wonderful. It couldn't be better so far."
Veldhuis took some time away from streaming as he prepared for his wedding and the accompanying honeymoon. It is obvious Veldhuis loves entertaining his near 280,000 Twitch followers. His wife will have to learn to love that part of her husband, too.
Follow The Biggest 2021 WCOOP Events Here at PokerNews
"It's really weird how that goes because my wife Myrthe had to get used to this a little bit because whenever we're on a trip or we're doing something really fun, I always tell her that I really miss streaming or that I can't wait to start again, and the first few trips that we had she mistakenly took that for the fact that I would rather be streaming. I love downtime and sometimes I really don't want to stream and feel like a need a break, but then when I'm actually on a break, the passion for streaming comes back so quickly, even after a long session.
"I already known how WCOOP will go as well. During WCOOP I'll have sessions where I'll be streaming, be tired and it could be a bad day, but then I wake up and I think 'I can't wait to stream again'. But I'm really good at keeping it that way. If I don't feel that way, I make changes to get that passion and balance back."
Veldhuis jumped straight back into the Twitch hot seat as soon as it was humanly possible. Like riding a bike, you never forget how to stream once you are at the top of your game.
"I really felt that my first stream back was good. It's weird when you turn your PC on and there have been some Windows updates and all of a sudden your stream doesn't work, which is always a bit stressful, but luckily I have some really good people I work with that helped me. Shout out to Robin. We were troubleshooting for a couple of hours but then after that we got the show on the road. Normally I can quickly tell what my energy levels are like, especially upon the first stream, but I definitely felt energic.
PokerStars Stadium Series Round-Up: Lex Veldhuis Bags $96K Score
"A big tell-tale sign for me is when I look at how long I've been streaming, if I look and it's been 50 minutes, then I subconsciously know my energy levels are struggling a little bit. But when I'm streaming, and I see that I've been streaming for hours and it's the first time I've looked then I know I've got no problem. It went really well and the poker went really well. I've been studying a lot with BBZ and I've done a ton of hours and we're actually releasing my bundle now too and I've done a ton of recording for that. I also got 20 hours of coaching before I left so that's kept me sharp even if I take a small break. "
The WCOOP is the festival for online poker tournament grinders. There are hundreds of events, each with massive guaranteed prize pools. It is the perfect time for a streamer to log plenty of broadcasting hours, which is exactly what Veldhuis is doing throughout WCOOP. What should we expect from his WCOOP streams?
"It's going to be the same as all my previous COOPs, except for on the last SCOOP, where Navi was one month old so I only did half a schedule and I streamed like three and a half days a week. This time I'm going to go super hard and I'll be grinding six days a week most weeks. There are also days off on Friday which is fantastic. It'll kind of be like the old-school WCOOP grind. We're also going to go really big on adventures. We always do this COOP adventure where my moderators give me tasks and all that kind of stuff. It's some really fun stuff which is a surprise for me and keeps the audience entertained as well. Sometimes even during my bad poker days, opening these tasks turns the mood around and keeps the stream so fun. I can't wait for that, there's a lot of giveaways, a lot of action there, and hopefully some entertaining stuff for people."
The Dutch superstar is no stranger to WCOOP success, having walked away with a $91,000 score for a runner-up finish in a 2019 event. Obviously, he is looking forward to going deep in a 2021 WCOOP event and experiencing the feeling only poker gives.
"Wow, it's really hard to explain what it feels like to go deep in such a big tournament series. I mean, even on a regular Sunday it's insane, but for COOP, more viewers show up because people really don't want to miss that kind of stuff.
"I've been fortunate to have a few deep runs in COOP in the last few rounds, but my word, it feels like you're in a stadium full of people. At a certain point, that's kind of what it is as well. It's just really crazy. You stream for those moments, you really do. In terms of poker results, you really want to have top-three finishes or win a tournament to have that insane absolution of the end. But in a stream, even if you're in the last seven or eight and have an insane stream with 20/30 thousand watching, it can already make you feel like you've won the Champions League.
Patrick Leonard Wins Back-to-Back WCOOP Titles
"So, going deep is going to mean a lot to me. Playing a COOP and playing the High Rollers can be hard, and streaming it can be tiring, but it's a sacrifice I happily make. I'm not complaining about it, but it's nice to go through energetically and motivated. The buzz and the adrenaline of a deep run really keeps you going."
In the run-up to the WCOOP, Veldhuis helped himself to a $97,000 score, while streaming, of course, in the Blowout Series. Does Veldhuis see himself getting his hands on a six-figure score before the curtain comes down on the WCOOP's action?
"That's the goal now. I've never won a COOP so yeah. I won a Stadium Series tournament, my biggest score was in the Blowout Series, but I've never won a COOP, but I've come close. A title would be great, a six-figure score would be even better of course because that would be my record. I've never had a six-figure score online so that would be really cool.
"But that kind of stuff is out of your hands. It's bound to happen. I'm going to keep playing high rollers and studying a lot, I'm playing really well, my life is at a great balance, and I'm super happy, so all the parameters are there. I'm putting a lot of hard work in, so results are going to come and they've been coming, and hopefully, they're going to get bigger and bigger. That would be the plan."
It would have been criminal not to ask Veldhuis for some WCOOP tips before he got back to his Twitch and tournament grind. If Veldhuis could give WCOOP champion wannabes three tips, what would they be?
"Don't get FOMO (Fear Of Missing Out). Don't look at buy-ins. When you normally pay $30 tournaments, don't look at tournaments that are $200/$300 or have the feeling you should play those all the time. Try to play satellites, don't have the feeling like you need to play the higher buy-in tournaments. Poker is a long-term game and WCOOP will be back, SCOOP will be there. There's always next chances and the long-term grind is always more important than a short-term glory.
"Take it easy, it's very important to really think about the long run. Don't be afraid to take off days. It's better to take a day off and miss a few tournaments than to continue and exhaust it, so really take care of that. Balance is really important as well, don't burn the candle at both ends. In SCOOP I had a newborn baby so I played half of SCOOP, which was a huge decision for me especially because of the stream because that's my bread and butter, but I know the home front wouldn't have been great if I didn't spend time with my newborn. Those decisions are very important.
"Have fun. Go through your notes and do a warm-up, that always helps to get you in the right mindset. Good luck!"
Find out if Veldhuis does secure that elusive WCOOP title and the six-figure score he has his sights on by following all the 2021 WCOOP action right here at PokerNews.