Thought SCOOP Was Over? Wait, There's More! PokerStars Launch 60-Event Afterparty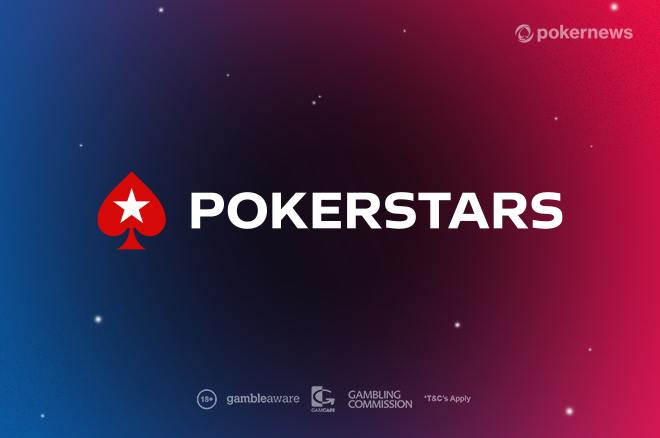 The 2021 Spring Championship of Online Poker (SCOOP) was a huge success at PokerStars in April with more than $137 million in prize money awarded, and the site is not resting on its laurels in May.
PokerStars have released 60 'SCOOP Afterparty' events into its client, again broken into Low, Medium, and High tiers. You can easily find these events in the PokerStars client, alongside details of the satellite schedule for all of these events.
The festival runs from May 4-18, and PokerNews is here to break down some of the key events in the schedule!
Head to the NEW PokerStars Hub
Want to stay up-to-date on all the latest PokerStars news right here on PokerNews? Why not try out the new PokerStars Hub!
SCOOP Afterparty Gets Underway May 4
The first four events get underway on May 4. Already, there is tons of variety on the schedule with events in both no-limit hold'em and pot-limit Omaha along with freezeouts, re-entries, and bounties featured on the opening day.
The biggest event is the SCOOP Afterparty 02-H [Half Price Super Tuesday SE] which comes with a $250,000 guarantee for a $530 buy-in. This two-day event has satellites running in the PokerStars client from just $11!
Win the Button on May 5
Three more events (nine tournaments) take place on May 5 including a very unique six-max, progressive knockout, win-the-button tournament where not only will players pick up big bounties throughout the event but also gain the advantage of holding the dealer's button after every hand they win.
While these tournaments weren't featured during the 2020 SCOOP they are a throwback as PokerStars mentions in the event's title to the 2019 SCOOP.
These tournaments are all one-day affairs with the biggest of the trio being the SCOOP Afterparty 07-H: $55 NLHE [6-Max, Progressive KO, Win the Button 2019 Throwback], $75K Gtd. There is also a very affordable $2.20 version with a $20,000 guarantee and a $11 version featuring a $40,000 guarantee.
---
Read More: Who Were the Biggest NLHE Main Event Winners?
---
Three-Max PKO on May 6
Back in 2016, PokerStars included a three-max, progressive knockout event in its SCOOP schedule and has been missing every since.
It's back in a big way during the SCOOP Afterparty with three big events on May 6.
The SCOOP Afterparty 11-H: $109 NLHE [3-Max, Progressive KO, Zoom, 2016 Throwback], $150K Gtd is not only the biggest of the three events but is even more unique than the other two as it will be held in Zoom format. This means that players will be moved to a new table after each hand.
The $5.50 Low event featuring a $40,000 guarantee and the $22 Medium event featuring a tasty $100,000 guarantee will keep players at the same table for longer periods as they will only be moved for table breaks and table balancing.
Friday Night Fight on May 7
Friday, May 7 will feature four more events (12 tournaments) including the three Friday Night Fight tournaments. The biggest of the trio is the SCOOP Afterparty 13-H: $109 NLHE [8-Max, Progressive KO, Friday Night Fight], $200K Gtd.
While the big $200,000 guarantee in this event might prove to be too hard to pass up, there are two smaller versions of this event with the low version featuring a $5.50 buy-in and a $40,000 guarantee and the Medium version boasting a $22 buy-in and a $125,000 guarantee.
---
Related: WSOP Main Event Champion Damian Salas Wins SCOOP Title
---
Saturday Night Eliminator Main Run on May 8
The SCOOP Afterparty H-18: $215 NLHE [Progressive KO, Saturday Night Eliminator Main Run], $400K Gtd boasts the biggest guarantee among the first 20 events with at least $400,000 on the line.
The two other tournaments embedded in this event also feature tremendous value with the $11 Low version featuring a generous $100,000 guarantee and the $55 Medium version more than doubling this with a $225,000 guarantee.