Poker
"The Audience Loves the partypoker MILLIONS" says Twitch Streamer Matt Staples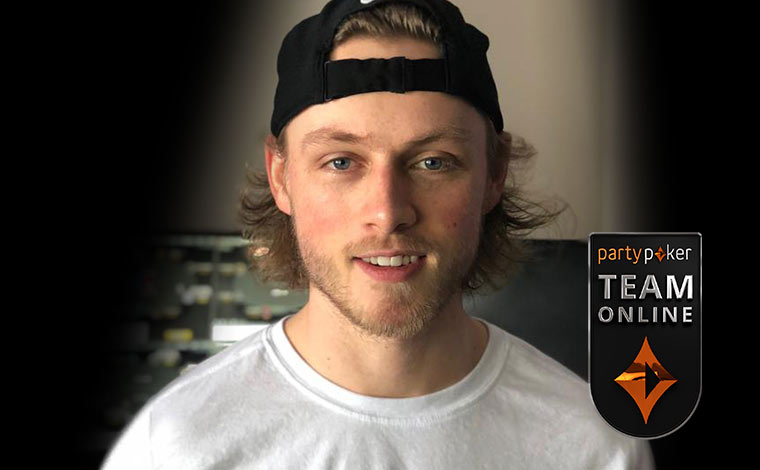 While his brother Jaime might have been taking the plaudits following his deep run in the partypoker MILLIONS Online Main Event, fellow partypoker Twitch streamer Matt Staples has also been enjoying the latest major festival on partypoker.
Matt says he's been playing as many events as his bankroll will allow, and that he's aiming to capitalize on the series and stream as much as of it as he can.
"The audience love the MILLIONS," Staples told PokerNews. "Anytime I get to play big prize pools and big buy-ins everyone gets hyped. It certainly makes it a little different than the everyday grind."
Head to the NEW partypoker Hub
Want to stay up-to-date on all the latest partypoker news right here on PokerNews? Why not try out the new partypoker Hub!
Satellites Galore Still in the Client
With the festival wrapping up next week, there is still time to jump into any of the tournaments left on the schedule. Matt says that he has been eyeing up some of the satellites that partypoker have released into the client, offering players the chance to win their way in for less.
"There have been so many great tournaments with great structures that allow for lots of play and feel special. Of course to play some people will go through the satellite route but partypoker offers plenty of ways to qualify for low price points."
Matt says that major festivals are of paramount importance for Twitch streamers as they help to break up the monotony of the daily grind.
"Poker tournaments on Twitch can start to get very repetitive with the same schedule every day and the same prize pools. This makes it feel like you are showing up and watching a special event that you don't want to miss."
Can @MattStaplesPKR win a @partypoker 5-way all-in with pocket aces? The Magic 8-Ball says "Maybe".
With streamers having to find a balance between entertaining, and grinding, Matt says that it's something that for him at least, comes naturally.
"There are those big spots and moments where I focus much more on the gameplay aspect, and then if things are relaxed and not much action is happening then that is a great time to answer lots of questions and relieve some focus from the tables.
With his brother running deep, and fellow partypoker Ambassador Dzmitry Urbanovich finishing fourth in the Main Event, Matt says that everyone on the team is pumped when someone else manages to get a big score.
"Of course everyone wants to be that person with the success, but there's no rivalry. The only rivalry comes from streamers fighting for Twitch viewers which is always very competitive during a series."
Help Yourself to $30 Worth of MTT and SPINS Tickets
You're going to need a partypoker account if you want to compete in the MILLIONS Online. If you haven't already, download partypoker via PokerNews to receive $30 worth of MTT and SPINS tickets!
Depositing $10 rewards you with $10 worth of tournament and SPINS tickets over the course of a week. Increase that deposit to $20 and $30 worth of tickets are all yours.
Deposit $10 to receive $10 in tickets over the course of a week:
Day 1: 2x $1 SPINS tickets + 1x $3.30 MTT ticket
Day 2: 4x $0.25 SPINS tickets
Day 4: 1x $3.30 MTT ticket
Day 6: 4x $0.25 SPINS tickets
Deposit $20 and receive $30 worth of tickets over the course of a week:
Day 1: 1x $5 SPINS ticket + 1x $3.30 MTT ticket
Day 2: 2x $1 SPINS ticket + 1x $5.50 MTT ticket
Day 4: 1x $5.50 MTT ticket
Day 6: 2x $3 SPINS tickets + 1x$3.30 MTT ticket
Remaining partypoker MILLIONS Online Schedule
| Date | Start Time (GMT) | # | Event | Buy-in | Guarantee |
| --- | --- | --- | --- | --- | --- |
| Thursday, March 4, 2021 | 19:05 | #23 | MILLIONS Mix-Max – 2 Day Event | $3,200 | $300,000 |
| Thursday, March 4, 2021 | 19:05 | #24 | MILLIONS 6-Max Omaha High Roller | $5,200 | $200,000 |
| Friday, March 5, 2021 | 19:05 | #25 | MILLIONS Closer Day 1A [PKO] | $1,050 | $500,000 |
| Saturday, March 6, 2021 | 19:05 | #25 | MILLIONS Closer Day 1B [PKO] | $1,050 | $500,000 |
| Sunday, March 7, 2021 | 15:05 | #25 | MILLIONS Closer Day 1C [PKO] | $1,050 | $500,000 |
| Sunday, March 7, 2021 | 19:05 | #25 | MILLIONS Closer Final Day [PKO] | – | $500,000 |
| Sunday, March 7, 2021 | 19:05 | #26 | MILLIONS High Roller | $10,300 | $1,000,000 |
| Sunday, March 7, 2021 | 21:05 | #27 | MILLIONS High Roller Turbo | $5,200 | $200,000 |
| Monday, March 8, 2021 | 19:05 | #28 | MILLIONS Mega High Roller Day 1 | $102,000 | $3,000,000 |
| Tuesday, March 9, 2021 | 19:05 | #28 | MILLIONS Mega High Roller Final Day | – | $3,000,000 |