Poker
"Syracuse03" Wins partypoker US Online $1,060 Main Event; Katie Stone Runner-Up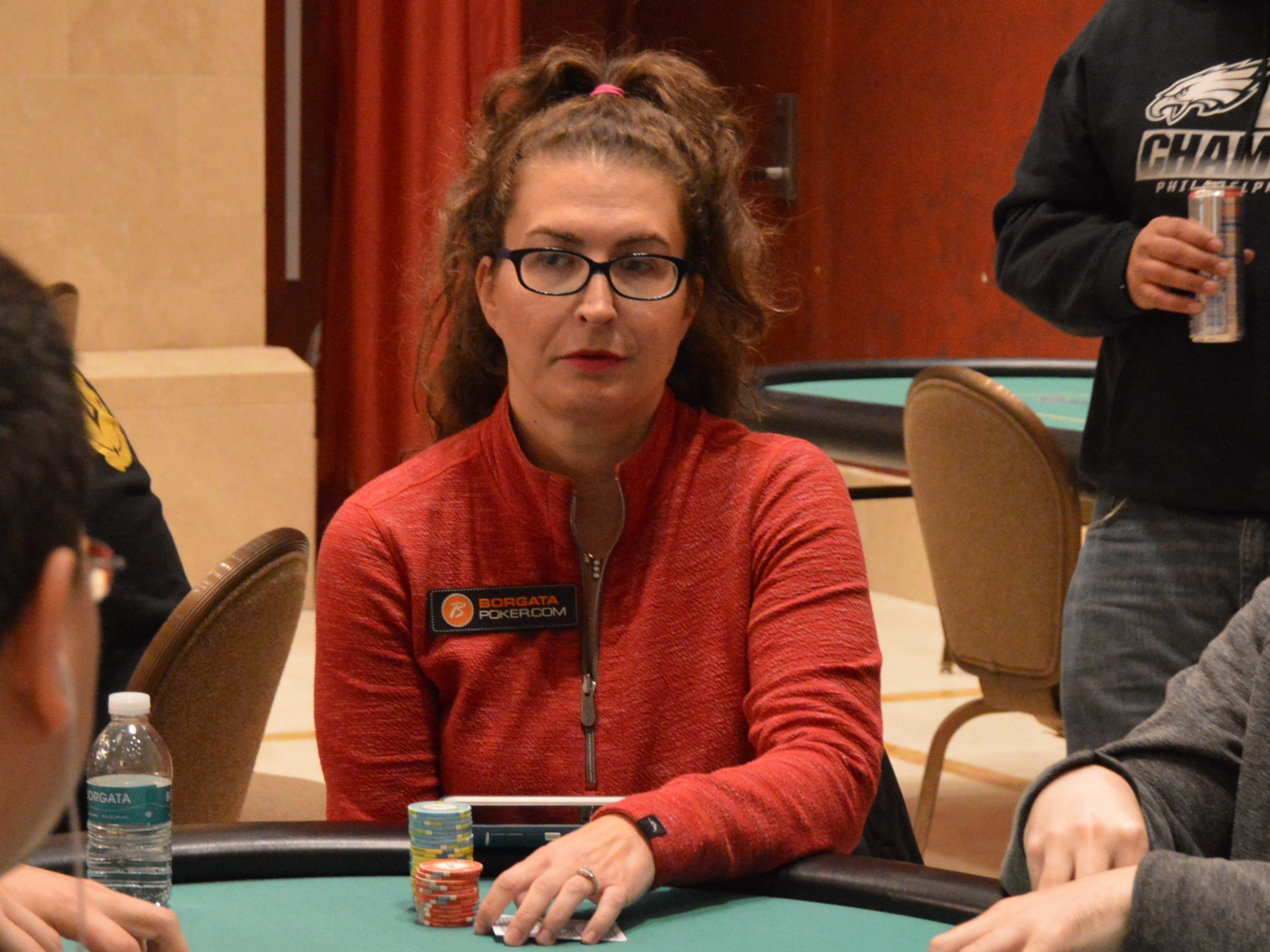 On Monday, the latest partypoker US Network Online Series wrapped up. The 11-event series was open to everybody in the state of New Jersey across the three platforms of partypoker US, Borgata Poker and BetMGM Poker.
All told, the series catered to 2,458 entrants and awarded $711,609 in prize money over 11 events. Among those to capture titles were Daniel "centrfieldr23" Lupo, Drew "maniacalmonk" O'Connell, Anthony "Flawlessbinkage" Maio, and Brian "TopCreature" Sherrier.
"Syracuse03" Wins Main Event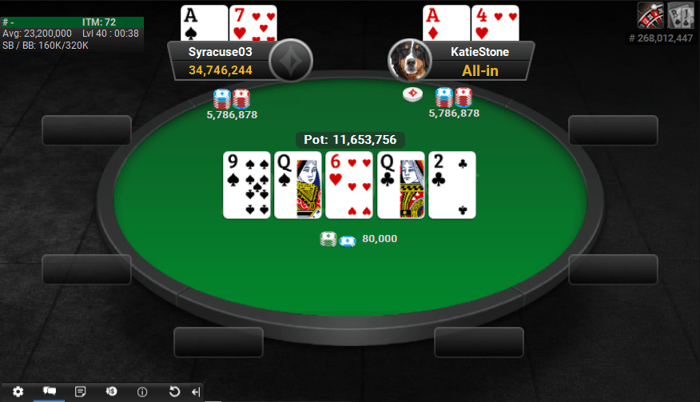 On Monday night, the partypoker US Network Online Series crowned the last champion of the series as Event #11: $125K GTD 8-Max NLHE Championship wrapped up after two days of play. A total of 464 runners showed up for the $1,060 buy-in Championship Event and when the dust had settled it was "Syracuse03" reigning supreme, taking home $82,945 for their victory.
"Syracuse03" began the day just under chip leader and BorgataPoker.com Ambassador Katie "KatieStone" Stone and it was not long before they completely took over the final table. Six-handed play is where the champion really started to take off, dropping "DMacMoney" money in sixth to extend their newly acquired lead.
The rest of the final table almost seemed too easy for "Syracuse03" who constantly climbed, taking down two more players before finally finding themselves heads-up with Stone. "Syracuse03" had a monster lead on Stone but she didn't back down, firing back as much as she could but the chip deficit was just too much to endure. She ended up finding an ace to push with, only for "Syracuse03" to have her out-kicked, sending the BorgataPoker.com Sponsored Pro out as the runner-up for a respectable $61,016.
Official Final Table Results
| Place | Player | Prize |
| --- | --- | --- |
| 1 | Syracuse03 | $82,945 |
| 2 | Katie "KatieStone" Stone | $61,016 |
| 3 | Mahizzle | $47,096 |
| 4 | HueJasole777 | $35,496 |
| 5 | Mikecoliva | $27,840 |
| 6 | DMacMoney | $20,880 |
| 7 | Dan "mj23style" Sewnig | $15,080 |
| 8 | Brian "TopCreature" Sherrier | $10,440 |
Action of the Tournament
The highly-anticipated partypoker US Network Online Series wrapped-up with the Championship which had a whopping $125,000 guarantee. The turnout of this event absolutely crushed that guarantee, having 464 runners create a monstrous $464,000 prize pool. A total of 72 found the money and some of those to do so but fail to hit the final table includes Michael "ParxBigStax" Marder, Stephanie "Stephhub0331" Hubbard, James "Bagels" Lillis, Frank "FrankyFunk" Funaro, John "Slapshot1085" Forlenza, Stanton "Stonniepokes" Tentnowski, Anthony "Flawlessbinkage" Maio, and Michael "Gags30" Gagliano.
The final day of this event saw eight return to battle it out and Stone was sitting in the driver's seat. It was not long before an elimination took place when Brian "TopCreature" Sherrier check-shoved on a double jack board. "Mikecoliva" called, tabling pocket tens and they were behind when Sherrier showed his jack-five to give him three johnnies. An unlikely ten peeled off on the turn and the river bricked out, sending all of Sherrier's chips to "Mikecoliva" who turned a boat.
A shallow final table saw an extremely high amount of pre-flop shoves and Dan "mj23style" Sewnig elected to do it with ducks from the hijack. "Mikecoliva" snapped him off with queens and a clean board sent Sewnig to the rail. Six-handed play is where the champ really started to take off and it all started when "DMacMoney" opened with king-queen from the button and "Syracuse03" jammed ace-eight. "DmacMoney" called and a turned two pair sent the pot to "Syracuse03", eliminating "DMacMoney".
"Mikecoliva" doubled up "Mahizzle" and then right after opened from the cutoff with ace-jack. "Syracuse03" ripped the big blind with king-queen and "Mikecovila" called. "Mikecoliva" was leading right up until the river with a pair of jacks but a cowboy river sent the chips to "Syracuse03" as "Mikecoliva" took an exit.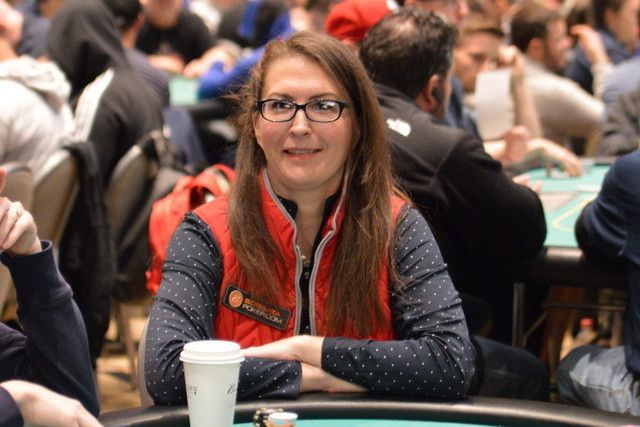 Stone opened from the button and "HueJasole777" shoved their hefty stack into the middle. Stone called with her jacks and was in good shape when "HueJasole777" tabled ace-ten. Another clean board rolled out and Stone secured the elimination, setting up three-handed play. Action folded to "Mahizzle" in the small blind who elected to shove their ace-six, only for "Syracuse03" to wake up with ace-queen. A flopped queen dropped "HueJasole777" from the event in third place.
The heads-up portion of this event saw "Syracuse03" with a massive lead but Stone didn't let that affect her. She went toe-to-toe with "Syracuse03" as long as she could before the chip deficit was too much, thanks to a few level jumps. She then looked down at an ace and elected to shove. "Syracuse03" called with their ace but had a higher kicker and neither hit the board Stone was eliminated in second place and "Syracuse03" was dubbed the champion of this last event.
partypoker US Network Online Series Winners
| | | | | | | | | | | | | |
| --- | --- | --- | --- | --- | --- | --- | --- | --- | --- | --- | --- | --- |
| *Date | Tournament | Buy-in | Entries | Prize Pool | Winner | Prize* |   |   |   |   |   |   |
| Sunday, March 21 | Event #1: $50K GTD Sunday Special | $215 | 252 | $50,400 | Brian "TopCreature" Sherrier | $10,080 |   |   |   |   |   |   |
| Monday, March 22 | Event #2: $25K GTD 8-Max PKO | $320 | 94 | $28,200 | ScarlettRaptor | $8,499 |   |   |   |   |   |   |
| Tuesday, March 23 | Event #3: $20K GTD 8-Max PKO Bounty | $215 | 143 | $28,600 | FRIELnGood | $6,600 |   |   |   |   |   |   |
| Wednesday, March 24 | Event #4: $10K GTD 6-Max PLO | $109 | 87 | $10,000 | ChickenTendies | $3,400 |   |   |   |   |   |   |
| Wednesday, March 24 | Event #5: Heads-Up 32-Max | $320 | 32 | $9,600 | Anthony "Flawlessbinkage" Maio | $4,800 |   |   |   |   |   |   |
| Thursday, March 25 | Event #6: $20K GTD PKO 6-Max NLH Bounty | $320 | 60 | $20,000 | Drew "maniacalmonk" O'Connell | $6,840.49 |   |   |   |   |   |   |
| Friday, March 26 | Event #7: $20K GTD 40-Stack 8-Max NLH | $215 | 99 | $20,000 | King_Icon | $4,800 |   |   |   |   |   |   |
| Saturday, March 27 | Event #8: $25K GTD PKO Bounty 8-Max | $320 | 65 | $25,000 | audidriver | $7,488.74 |   |   |   |   |   |   |
| Sunday, March 28 | Event #9: $10K GTD 8-Max Mini Championship | $20 | 741 | $13,708.50 | Lillumps55 | $2,335 |   |   |   |   |   |   |
| Sunday, March 28 | Event #10: $35K GTD 1/2 Prize NLH | $109 | 421 | $42,100 | Daniel "centrfieldr23" Lupo | $6,779.31 |   |   |   |   |   |   |
| Monday, March 29 | Event #11: $125K GTD 8-Max NLHE Championship | $1,060 | 464 | $464,000 | "Syracuse03" | $82,945 |   |   |   |   |   |   |