Poker
Ryan "TheSims" Hohner Wins partypoker US PKO Main Event ($28,438)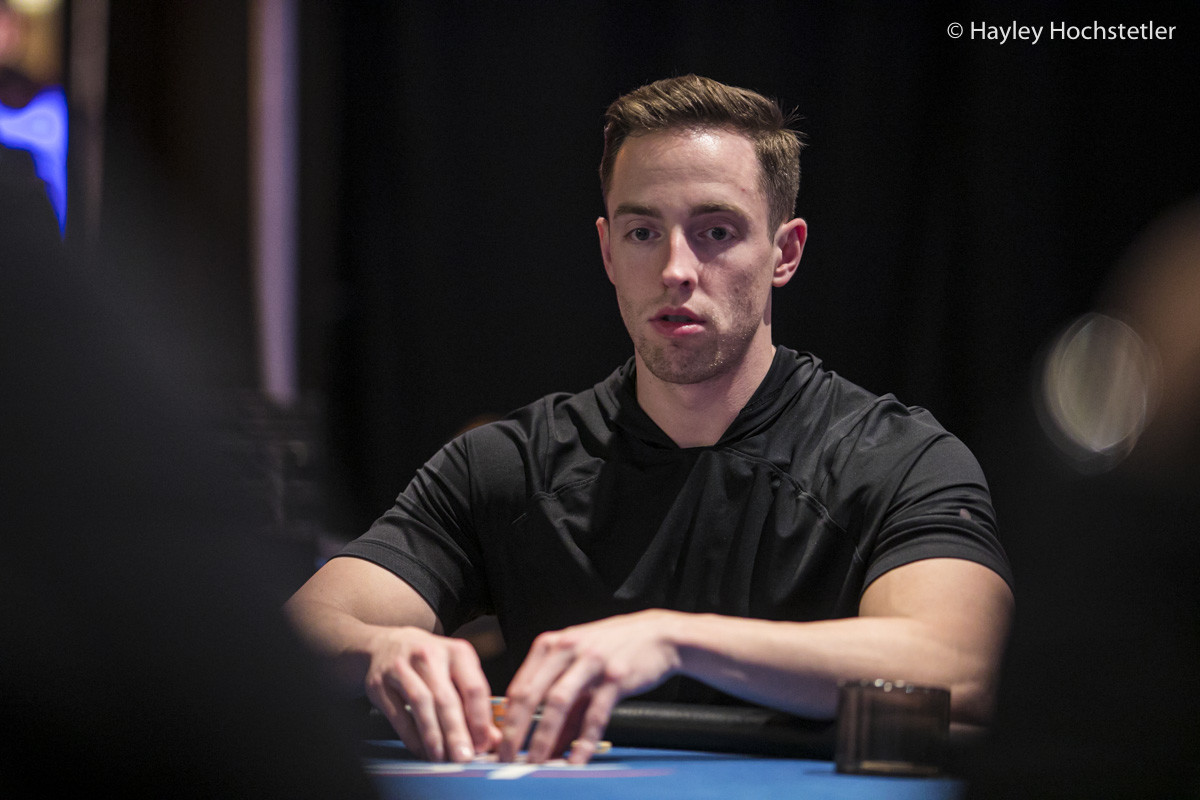 The partypoker US Network Progressive Knockout (PKO) Bounty Online Series came to a close Sunday night with the $535 buy-in $100K GTD PKO 8-Max Main Event, which ended after just under nine hours of play. The highly anticipated Main Event drew 311 runners, which created a $155,500 prize pool, and when the dust had settled it was Ryan "TheSims" Hohner reigning supreme, taking home $28,438 for his victory.
Hohner, who back in December won the Player's Choice Series Event #5: $7,500 GTD PKO Bounty, started the final table second on the leaderboard and played a pretty conservative style, patiently waiting for optimal spots and one presented itself when he took a lead-changing pot from Chris "rumpthumper" White, who ran their ace-jack into the Big Slick of Hohner. After that hand Hohner never looked back, sailing his way into first-place where he added onto his already impressive resume that has amassed over $650,000 in live career earnings according to The Hendon Mob.
Hohner added three bounties at the final table, four if you include his own which he kept after besting "Stylebender" in heads-up play. The New Jersey native started with a monster chip lead but "Stylebender" was no pushover, doubling early. Hohner stuck to his guns and eventually got all of the chips in with two pair. "Stylebender" called on a draw and the river came down a brick. Hohner took home $13,330 for first place and added another $15,108 in bounties for his victory.
Official Final Table Results
| Place | Player | Prize | Bounty | Total Prize |
| --- | --- | --- | --- | --- |
| 1 | Ryan "TheSims" Hohner | $13,330 | $15,108 | $28,438 |
| 2 | Stylebender | $13,329 | $6,756 | $20,085 |
| 3 | audidriver | $8,553 | $2,039 | $10,592 |
| 4 | Chris "rumpthumper" White | $6,220 | $4,828 | $11,048 |
| 5 | LifeLongHustler | $4,976 | $125 | $5,101 |
| 6 | Orson "Borgatcha" Young | $3,810 | $2,250 | $6,060 |
| 7 | Michael "UFOLDIWIN" St. John | $2,877 | $1,047 | $3,924 |
| 8 | Vinny "brownmagic" Pahuja | $2,022 | $2,000 | $4,022 |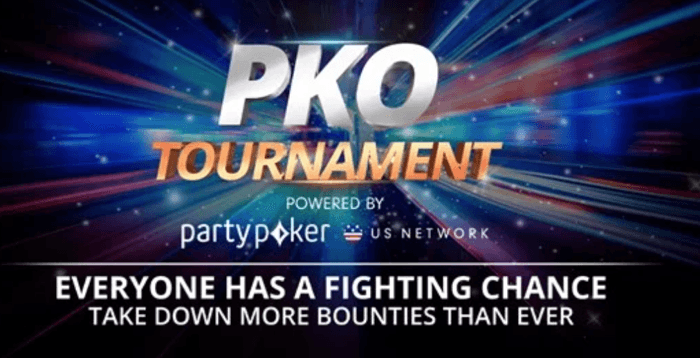 Action of the Day
The tournament started off with a bigger field than any event throughout the series. By the time Level 4 rolled around, the field had already eclipsed the 200 -layer mark, hitting the $100,000 guarantee with 14 more levels left in the late registration period. A total of 311 slips were sold by the end of late reg, creating a total prize pool of $155,500 which destroyed the tournament guarantee with ease.
Once late registration closed, the money bubble popped almost instantly and all players were then guaranteed at least a min-cash. Many well-known players cashed the main event but failed to hit up the final table and that list includes Ryan "Whosyourdoddy" Dodd, Stanton "Stonniepokes" Tentnowski, Yong 'IReadYrSoul' Kwon, Michael "Gags30" Gagliano, and Dan "leinad" Buzgon.
There was one name that stood out in the field and that was Vanessa Selbst, who decided to jump into the field. Selbst has just under $12 million in live tournament earnings and is known to have complete confidence in her highly-aggressive style. She ran up a stack early, only to fall with queens to none-other than runner-up finisher "Stylebender", who turned a flush to collect her bounty.
The final table of the tournament had a great combination of players with the headliner most certainly being Vinny "brownmagic" Pahuja, who has $3 million in career earnings. Pahuja, unfortunately, ran poorly when he looked like a lock with his queens all-in against the tens of "audidriver" but a flopped dime secure the pot for the underdog and Pahuja busted the final table first. Just a moment after it was Michael "UFOLDIWIN" St. John putting their stack in with king-jack versus the ace-ten of Chris "rumpthumper" White. Both players failed to hit a think but the ace was good for White, sending St. John to the rail.
Orson "Borgatcha" Young was next on the chopping block, running his flopped seven into the flopped ace of Hohner, taking an exit in sixth place. White continued his terror of the final table, dropping "LifeLongHustler" during some blind-on-blind action when "LifeLongHustler" pushed from the small with a king and was instantly called by White who had an ace. "LifeLongHustler" flopped a duck to take the lead but a rivered trey sent the pot and another bounty to the, at the time, red-hot White.
Just moments after it was White sending a monster chip lead pot to Hohner, running his ace-jack into the ace-king of Hohner. White then proceeded to attempt a semi-bluff on "Stylebender" with an open ender but it failed to get through and he found himself on the short stack. From there, "Stylebender" opened with the dead man's hand, White shoved ace-three and was instantly called. White failed to improve, going from hero to zero in a matter of hands, busting in fourth place.
"audidriver" was relatively quiet during the final table, grinding their stack through small pots but eventually they ran into a hand they could not refuse. Hohner opened from the button, "audidriver" shoved ace-jack of hearts in the big blind and Hohner snapped, holding ace-queen. The board ran out dry and "audidriver" was eliminated in third place as Hohner collected another pot, adding to his monster stack.
Heads-up play started with Hohner in control but "Stylebender" elected to fight, drawing first blood as they double with king-ten versus the ace-queen of Hohner. The momentum seemed to swap over to the short-stack but that quickly faded and Hohner continued to apply an immense amount of pressure, grinding down his opponent. The final hand of the night saw Hohner check-raise with two pair on the flop and shove the turn. "Stylebender" used almost all of their time bank but in the end, they elected to call with a flush draw that had some straight outs. The river bricked and "Stylebender" had to settle for runner-up, taking home a respectable $13,329.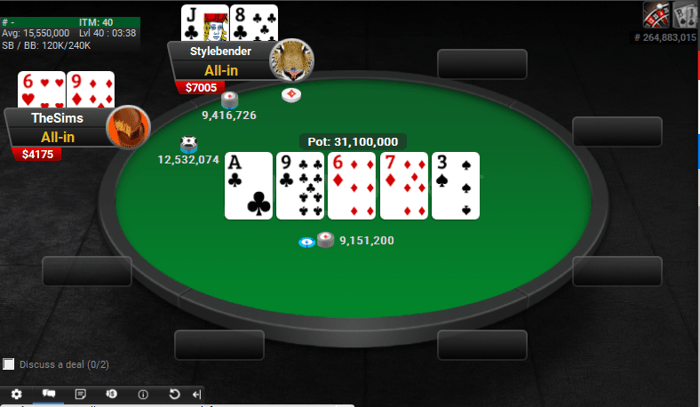 partypoker US Network PKO Bounty Online Series Winners
All told, the eight-event series catered to a combined 1,415 entrants and awarded $346,900 in prize money.
| Date | Tournament | Buy-in | Entries | Prize Pool | Winner | Prize |
| --- | --- | --- | --- | --- | --- | --- |
| Sunday, February 21 | Event #1: LearnWPT $40K GTD PKO 6-Max | $215 | 307 | $61,400 | Core4 | $12,770 |
| Monday, February 22 | Event #2: $15K GTD PKO 8-Max Bounty | $109 | 146 | $15,000 | MortySmith | $3,686 |
| Tuesday, February 23 | Event #3: $20K GTD PKO 8-Max Bounty | $215 | 141 | $28,200 | Anthony "supremetny" Chin | $6,050 |
| Wednesaday, February 24 | Event #4: $15K GTD PKO 8-Max 40 Stack | $109 | 133 | $15,000 | steveeee | $3,993.42 |
| Thursday, February 25 | Event #5: $15K GTD PKO 6-Max Bounty | $109 | 148 | $15,000 | Ramon "hoodrathings" Liriano Jr | $3,461.50 |
| Friday, February 26 | Event #6: $20K GTD PKO 8-Max Bounty | $215 | 134 | $26,800 | James "Bagels" Lillis | $7,397 |
| Saturday, February 27 | Event #7: $30K GTD PKO 6-Max Bounty | $320 | 95 | $30,000 | steveeee | $8,845.98 |
| Sunday, February 28 | Event #8: $100K PKO 8-Max Bounty | $535 | 311 | $155,500 | Ryan "TheSims" Hohner | $28,437.77 |
Next partypoker US Online Network Series March 21-28
That wraps it up for the PokerNews live coverage of this series, but check out our other tournament coverage to see some action unfold.
From March 21-28, the partypoker US Online Network, which is comprised of partypoker US, Borgata Poker and BetMGM Poker, will host its next series, which will be comprised of 11 events with buy-ins ranging from $20 up to $1,060. Plus, there will be $340,000 in guaranteed prize pools up for grabs.
The stop will kick off at 5 p.m. EST on Sunday, March 21 with the $215 buy-in Event #1: $50K GTD Sunday Special NLH. From there, the will be an event each day with the exceptions of Wednesday, March 24, and Sunday, March 29 when there will be multiple tournaments.
The series will culminate with the $1,060 buy-in, $125K GTD 8-Max NLH Main Event, which will be a two-day tournament. Day 1 will kickoff at 5 p.m. EST on Sunday, March 28, while Day 2 will start at 7 p.m. EST on Monday, March 29 with the final table being live-streamed.
Here's a look at the schedule for the next series:
| Date | Time (EST) | Tournament | Buy-in |
| --- | --- | --- | --- |
| Sunday, March 21 | 5 p.m. | Event #1: $50K GTD Sunday Special NLH | $215 |
| Monday, March 22 | 8 p.m. | Event #2: $25K GTD 8-Max PKO | $320 |
| Tuesday, March 23 | 8 p.m. | Event #3: $20K GTD 8-Max PKO Knockout Bounty | $215 |
| Wednesday, March 24 | 8 p.m. | Event #4: $10K GTD PLO 6-Max | $109 |
| Wednesday, March 24 | 8 p.m. | Event #5: Heads-Up $100 32 Max | $320 |
| Thursday, March 25 | 8 p.m. | Event #6: $20K GTD 6-Max PKO Bounty | $320 |
| Friday, March 26 | 8 p.m. | Event #7: $20K GTD 40-Stack 8-Max NLH | $215 |
| Saturday, March 27 | 8 p.m. | Event #8: $25K GTD 8-Max PKO | $320 |
| Sunday, March 28 | 5 p.m. | Event #9: $10K GTD 8-Max Mini Championship | $20 |
| Sunday, March 28 | 5 p.m. | Event #10: $35K GTD $109 1/2 Prize NLH | $109 |
| Sunday, March 28 | 5 p.m. | Event #11: $125K GTD 8-Max NLH Championship Day 1 | $1,060 |
| Monday, March 29 | 7 p.m. | Championship Day 1 – Live Streamed Final Table | N/A |