Record-Breaking Poker Palace Summer Championships Pays Out Over AU$1.3 Million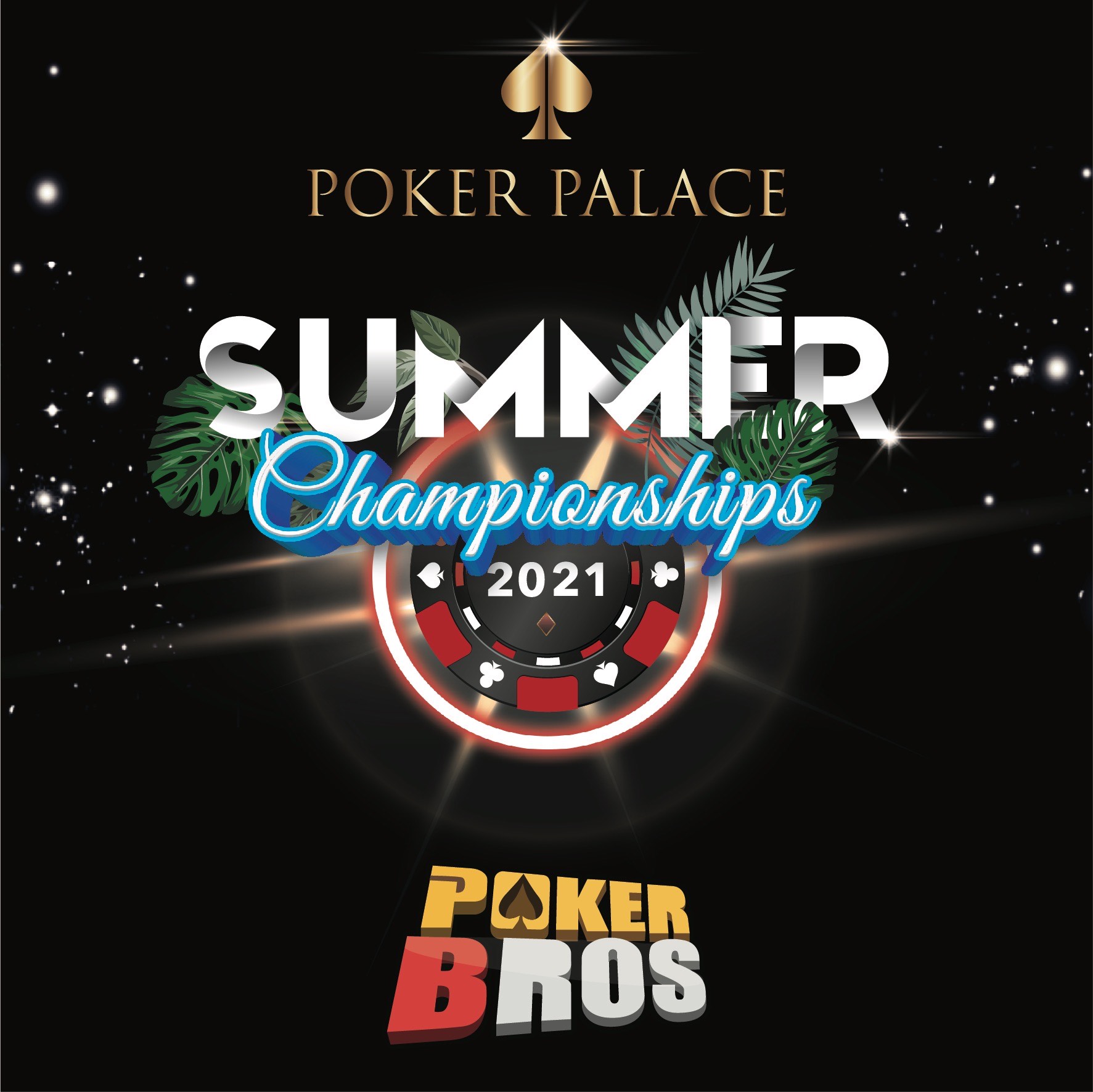 Live poker is thriving in Australia, especially at the Poker Palace in Sydney's Club Marconi which hosted the Poker Palace Summer Championships over the past three weeks. The fast-growing poker room already estimated prize pools of AU$800,000 combined throughout the festival — at least double the amount of previous festivals — but even those lofty expectations were easily surpassed as a whopping AU$1,375,440 in total prize money was awarded. It's a testament to the hard work of the hosts who have worked around the clock to ensure a top-notch poker festival.
During Headline Week, PokerNews joined the team on the floor to provide live coverage for six days straight. One of the live reported events and the highlight of the festival was the $1,150 Main Event, which ran from March 4-8 and drew 366 runners total across the four starting flights and Day 2 late entries.
Relive the Poker Palace Summer Championships Main Event
Click here to view all live updates from the Main Event!
John Bogdanovski Wins Poker Palace Summer Championships $1,150 Main Event (AU$100,000)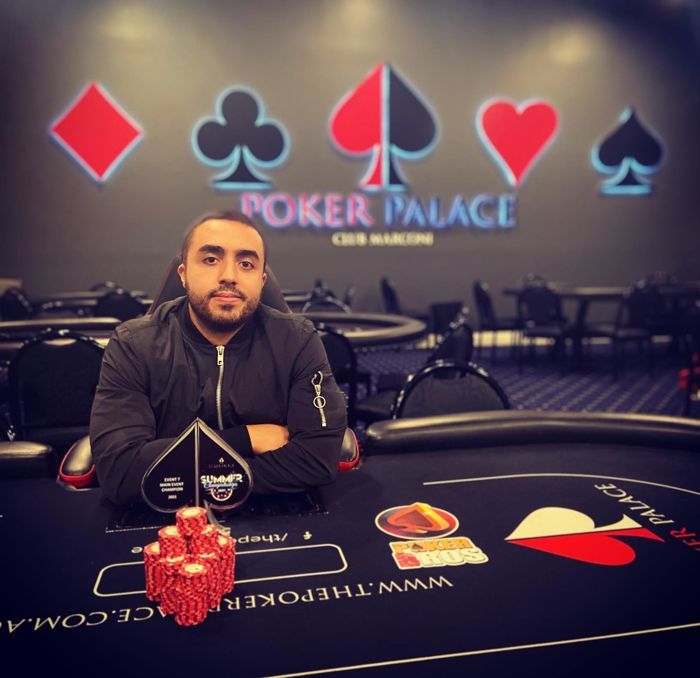 The Main Event culminated in a marathon heads-up that lasted four hours, where John Bogdanovski ultimately prevailed over Mark Staples to become the winner and claim the first-place prize of AU$100,000.
Bogdanovski defeated runner-up Staples after an epic heads-up duel, forcing Staples to settle for the second-place prize of AU$63,000. Start-of-the-day chip leader Toby Giles rounded out the podium and received AU$40,000 for his efforts. The cashes were lifetime Hendon Mob records for all three, smashing their respective previous bests.
Notables running deep in the event included Michael Tran and Didier Guerin who finished in fourth and fifth, respectively, while Grant Levy just missed out on the final table after finishing in 11th place.
$1,150 Poker Palace Summer Championships Main Event Final Table Results
| Place | Player | Country | Prize (AUD) | Prize (USD) |
| --- | --- | --- | --- | --- |
| 1 | John Bogdanovski | Australia | $100,000 | $76,623 |
| 2 | Mark Staples | Australia | $63,000 | $48,233 |
| 3 | Toby Giles | Australia | $40,000 | $30,624 |
| 4 | Michael Tran | Australia | $24,500 | $18,757 |
| 5 | Didier Guerin | Australia | $19,500 | $14,929 |
| 6 | Adnan Al-Maliki | Australia | $15,000 | $11,484 |
| 7 | David Hirst | Australia | $11,500 | $8,803 |
| 8 | Steve Gergis | Australia | $8,500 | $6,506 |
| 9 | Joseph Antar | Australia | $6,500 | $4,975 |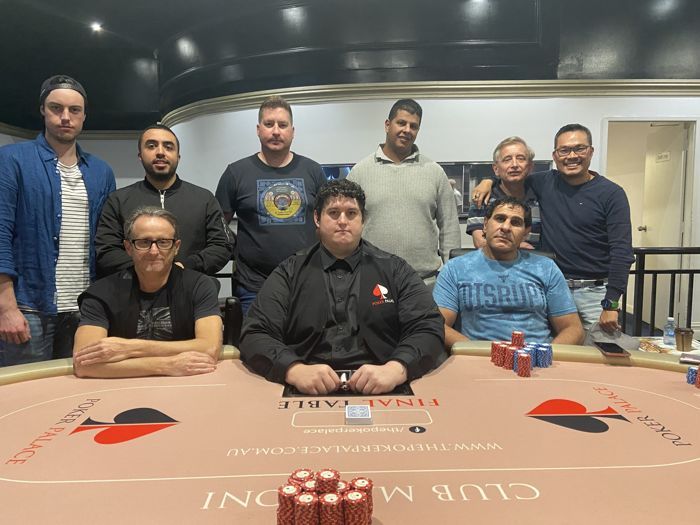 For those that stayed on top of PokerNews' live updates throughout the final day, as well to those watching in the room itself, Bodganovski's victory shouldn't have come as a surprise. Bogdanovski dominated the final table throughout and was personally responsible for knocking out five of his seven opponents and decimating the sixth one. At times, it almost felt like he was untouchable.
That is, until he ended up heads-up against Staples. Coming into heads-up play with a 3:1 chip advantage, the ball was in Bogdanovski's court to quickly finish the job. Staples, however, had a different plan in mind. It resulted in a gritty heads-up battle that lasted almost four hours. Twice, Staples came close to a comeback but ultimately, Bogdanovski never surrendered the lead and finished the job late in the night.
---
Dejan "Junior" Boskovic Wins Poker Palace Summer Championships $2,500 High Roller (AU$80,500)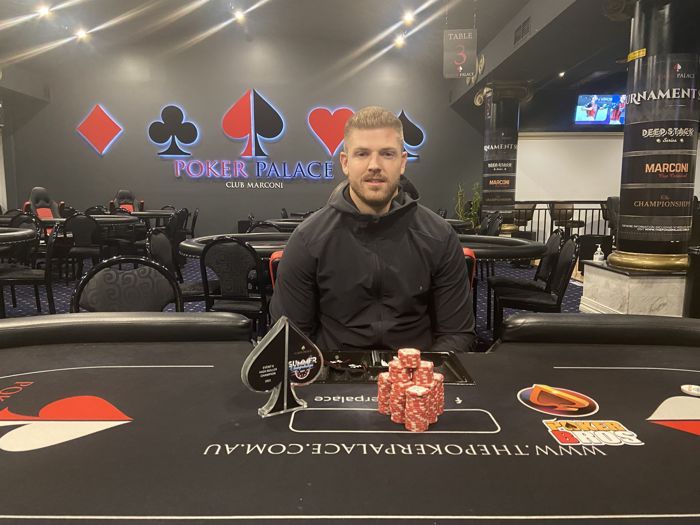 Earlier in the week, PokerNews was on the floor to provide live reporting of the $2,500 High Roller, ultimately won by Dejan "Junior" Boskovic.
Boskovic topped a field of 135 players and took home the win after a cordial heads-up ICM deal with Jarrod Thatcher which gave Boskovic a cool AU$80,500 and the trophy, while Thatcher took home AU$72,500.
$2,500 Poker Palace Summer Championships High Roller Final Table Results
| Place | Winner | Country | Prize (in AUD) |
| --- | --- | --- | --- |
| 1 | Dejan Boskovic | Australia | $80,500* |
| 2 | Jarrod Thatcher | Australia | $72,500* |
| 3 | Hass Onay | Australia | $39,000 |
| 4 | Vincent Huang | Australia | $24,000 |
| 5 | Jim Pizanias | Australia | $18,675 |
| 6 | Robert Damelian | Australia | $14,500 |
| 7 | Ryan Bownds | Australia | $11,500 |
| 8 | Honglin Jiang | New Zealand | $8,500 |
| 9 | George Elias | Australia | $6,500 |
*denotes heads-up deal
After finding himself caught in a long and drawn-out struggle during hand-for-hand on the money bubble with not even seven big blinds, Boskovic turned it around to win it all. A couple of hands against one of the chip leaders at the time, eventual eighth place getter Honglin Jiang, were particularly important in propelling Boskovic to victory.
The first saw Boskovic double up through Jiang when his pocket queens held up against Jiang's big slick. The second was not long after when Jiang tried to bluff him off the pot on the river with ace-high, when Boskovic held a straight flush. He couldn't get the chips in fast enough.
His friendly dual with eventual fourth-place finishing Vincent Huang was also a feature of the final table and became a friendly joke between the two, with Boskovic eventually winning out, knocking the dual Aussie Millions ring winner out of the tournament.
Boskovic also knocked out third-place finisher Hass Onay after winning a big pot from Onay, then finishing the job, spiking a jack on the flop to come from behind after being dominated preflop. He then agreed on the deal with Thatcher, ending the tournament on the spot.
Learn all about the Poker Palace at Club Marconi right here
That wraps PokerNews first-ever live coverage of the Summer Championships at the Poker Palace! The $5,000 Super High Roller, scheduled to be played out alongside the Main Event, bagged with three players remaining and will finish on Tuesday, March 9. PokerNews will update the article once the results of that event are in.