Poker
PokerStars Ambassadors Excited Ahead of Sunday Million Anniversary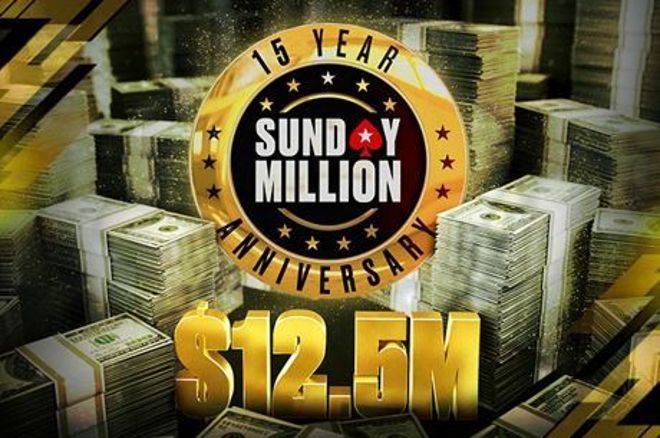 This weekend the PokerStars Sunday Million celebrates its 15th anniversary with a $12.5M GTD spectacular.
To mark the occasion, PokerNews caught up with PokerStars Ambassadors Arlie Shaban and Felix Schneiders to hear all of their Sunday Million memories, and how they are preparing ahead of this weekend.
Remember! There is still time for you to satellite into the Sunday Million Anniversary, just head to the PokerStars client for more details.
Head to the NEW PokerStars Hub
Want to stay up-to-date on all the latest PokerStars news right here on PokerNews? Why not try out the new PokerStars Hub!
PokerNews: Thanks for speaking with us Arlie and Felix. It's pretty crazy that the Sunday Million is 15 years old. When did you first play?
Arlie Shaban: I first played the Sunday Million about 10 years ago when I was very new to online poker.
Felix Schneiders: I think I first played the Sunday Million during a live training session for the PokerStars School together with the community in 2009.
PN: What was it like? What do you remember about it?
FS: It was lots of fun as we had everyone railing and being active in the chat of my PokerStars School Live Training class, which was really motivating.
AS: It feels amazing to be able to play for such a large prize pool without having to put up a large sum of money.
FS: When I first played I was a cash game grinder with almost no experience in tournament poker. I was set to play an all-nighter but the brutal reality was I busted pretty early.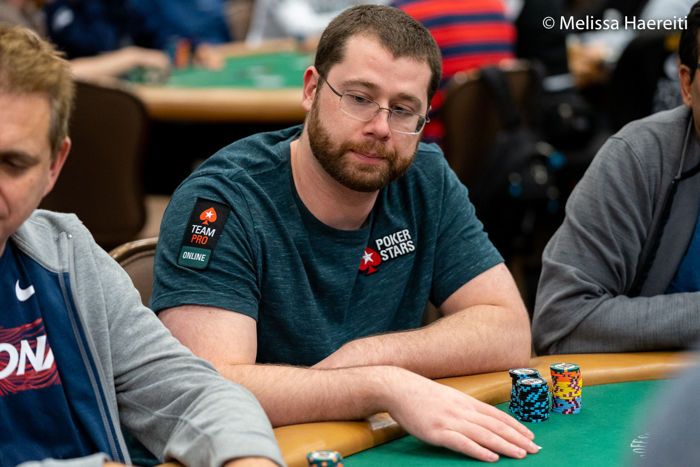 PN: Why do you think the Sunday Million has become the iconic tournament it is today? What makes it special?
AS: The Sunday Million is a staple in the online poker world, it's such an iconic game.
FS: It's the prestige. Just with the name alone. It allows recreational players to be able to compete for the dream of winning such a prestigious big field event without being a pro. I believe the Sunday Million is something that may even be known to people outside of poker due to its name and prestige.
PN: Are you looking forward to Sunday and jumping into the Sunday Million Anniversary yourself?
FS: For sure! The anniversary editions of the Sunday million are always special to me and my community. We have had deep runs from our community members, with two of my viewers scoring six-digit cashes! These years we are hanging out on Twitch, interacting in chat and through Discord while sweating each other during deep runs. It's great times for all of us!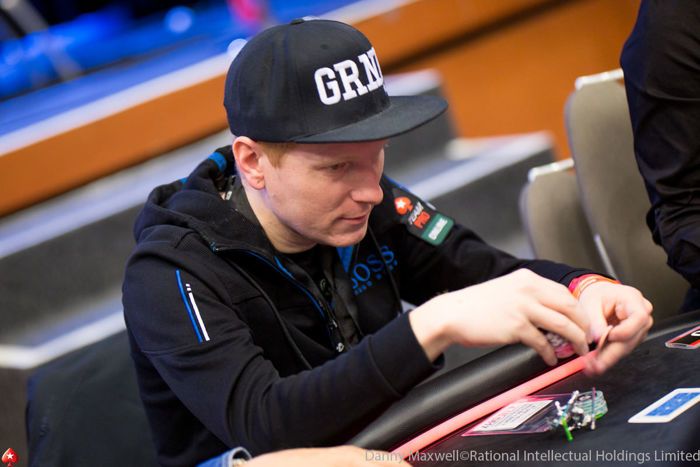 PN: And Arlie, what would it mean to run deep or even make the final table of the Sunday Million Anniversary?
AS: Making the final table of this would be an absolute dream. The prize pool is MASSIVE and I can't wait to play. The satellites PokerStars is putting on are great.
PN: I know the satellites have been hugely successful, and it really gives the recreational players the opportunity to satellite in.
AS: Absolutely. It gives people off all bankroll sizes and change to play the game, and ensures that there will be a massive field.
FS: There are satellites for every bankroll and many different game types like Spin & Go's. I got my ticket through the $1 Neymar Jr satellite live on stream together with two other members of my community. Giving people with different bankrolls or even no bankroll at all the chance to play in such an event is just a great thing!
---
We asked Arlie and Felix for their top three Sunday Million tips! Be sure to keep them in mind if you're entering this huge tournament this weekend.
Arlie Shaban's Top Sunday Million Tips
Don't be intimidated by how big the prize pool is, play the same game you usually play
Aggression is key in a game of this size, don't be passive and try to hit ladders, play for the final table/win
HAVE FUN, games like this don't come around too often, might as well enjoy it while you're playing it.
Felix Schneiders' Top Sunday Million Tips
Prepare yourself with enough sleep, motion and healthy food for a long night of grinding and potentially three days of poker.
Be wary of a lot of recreational players with unconventional playing styles in such a huge field.
Take one day at a time and don't panic when you get short stacked. All you need is to still have chips when the next day starts!