Poker
PokerNews Podcast: Remembering Norm Macdonald, Raise It Up Day & Women in Poker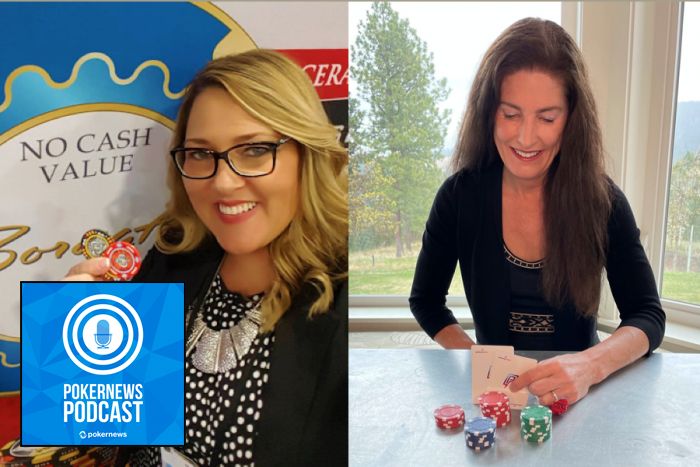 On the latest episode of the PokerNews Podcast, Jeff Platt and Chad Holloway discuss the upcoming 2021 World Series of Poker (WSOP) including the announcement that masks will not be required when playing, the PokerGO live stream schedule, and what events they might play!
They also recap recent winners from various major online events, talk about The Card Counter film starring Oscar Isaac and Tiffany Haddish, and remember comedian Norm Macdonald, who passed away this week after a private battle with cancer.
Finally, Chad chats with Tara Windsor-Smith of the Women's Poker Association (WPA) and Erin Lydon of Poker Power about the "Raise It Up" Movement, which is their global challenge to support a zero-tolerance of abuse policy in the industry. To sustain and expand the player base, the culture and environment in poker rooms need to elevate. Together, poker players, industry partners, and poker rooms become the driving force for growth in poker. Learn more about it in this week's episode of the PokerNews Podcast.
Big thanks to the special sponsor this week in Elite Chip Care, which you can learn more about here.
Time Stamps
Plan for the WSOP
Remember, during the 2021 World Series of Poker (WSOP), which runs Thursday, September 30 through Tuesday, November 23, 2021 at the Rio All-Suite Hotel & Casino in Las Vegas, Nevada, we'll be bringing you three episodes of the PokerNews Podcast each week!
New episodes are slated to be released every Monday, Wednesday, and Friday bringing you all the latest from the 2021 WSOP along with interviews straight from the tournament floor!
Check out our 2021 WSOP Hub here!
Tell us who you want to hear from. Let us know what you think of the show — tweet about the podcast using #PNPod, and be sure to follow Sarah Herring, Jeff Platt and Chad Holloway on Twitter.
Subscribe to the PokerNews Podcast on Apple Podcasts here!
Check Out Past Episodes of the PN Podcast Here!
*Lead photo courtesy of PokerGO.