Poker
Phil Galfond Shuts Down Global RIO Site, Takes Aim at U.S. Poker Market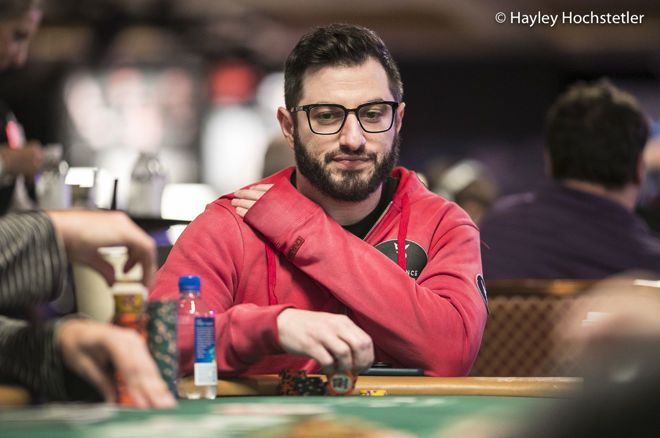 Phil Galfond has decided to close down Run it Once internationally. But he isn't ready to end his run as the owner of an online poker site.
In fact, he's now setting his sights on the United States market as he announced in a blog post. PokerNews reached out to the pot-limit Omaha legend to discuss the future of RIO and if any other sites could possibly compete with PokerStars and GGPoker. He isn't ready to set a timeline on when RIO will enter the US.
"I've learned my lesson with timelines," Galfond told PokerNews. "We're juggling quite a bit right now, including the wind-down of our rest-of-world operations. I'm hopeful that in the next few months, we'll have a much clearer picture about our timeline, but I don't have a good guess right now.
Things Didn't Work Out
Galfond has won many challenges in his poker career, but his poker site didn't quite catch on enough on an international level. Going up against industry giants PokerStars and GGPoker isn't an easy task, which he openly admits.
"It is a very steep uphill battle in the rest-of-world markets, given how much of an advantage a poker platform with a large player base has," Galfond explained. "Given that, I think that you need to have superior software to give it a shot."
"The only real way we've seen newer sites break through and gain market share in recent years is by skirting regulations. We were never, and still are not, willing to do that at Run It Once, which is part of why I'm excited to compete in a market that won't allow for it, and where everyone is still building up their player bases, creating a slightly more level playing field."
Same Business, New Market
As Galfond explained in a recent blog post on Run it Once, website traffic has dwindled to pre-pandemic levels. As such, Run it Once will cease operations effective January 3, but players can still cash out up until April 3.
After that, his company will focus on one day entering the U.S. market, his long-time goal. He already has a rough plan in place to make that happen.
"The long-term plan is to enter every state that we can get a license in, assuming it makes commercial sense," Galfond said. "The different state requirements and regulatory hurdles mean that they'll likely come at different times."
He said he's "confident" that his site is now positioned to enter the U.S. market but isn't ready to set a timeline on entry.
Galfond is one of the most respected poker pros. At age 36 (37 next month), he's likely only a few years away from entering the Poker Hall of Fame, especially if Run it Once takes off in the United States.
As it stands, only five states currently have legal poker sites in operation — Delaware, Michigan, Nevada, New Jersey, and Pennsylvania. Galfond expects Nevada to be the most difficult market to enter. Many expect additional states to legalize online gambling within the next few years. For now, the Run it Once founder is focused on the available states he can attempt to enter.