Niklas Astedt Wins His Third Super MILLION$ Title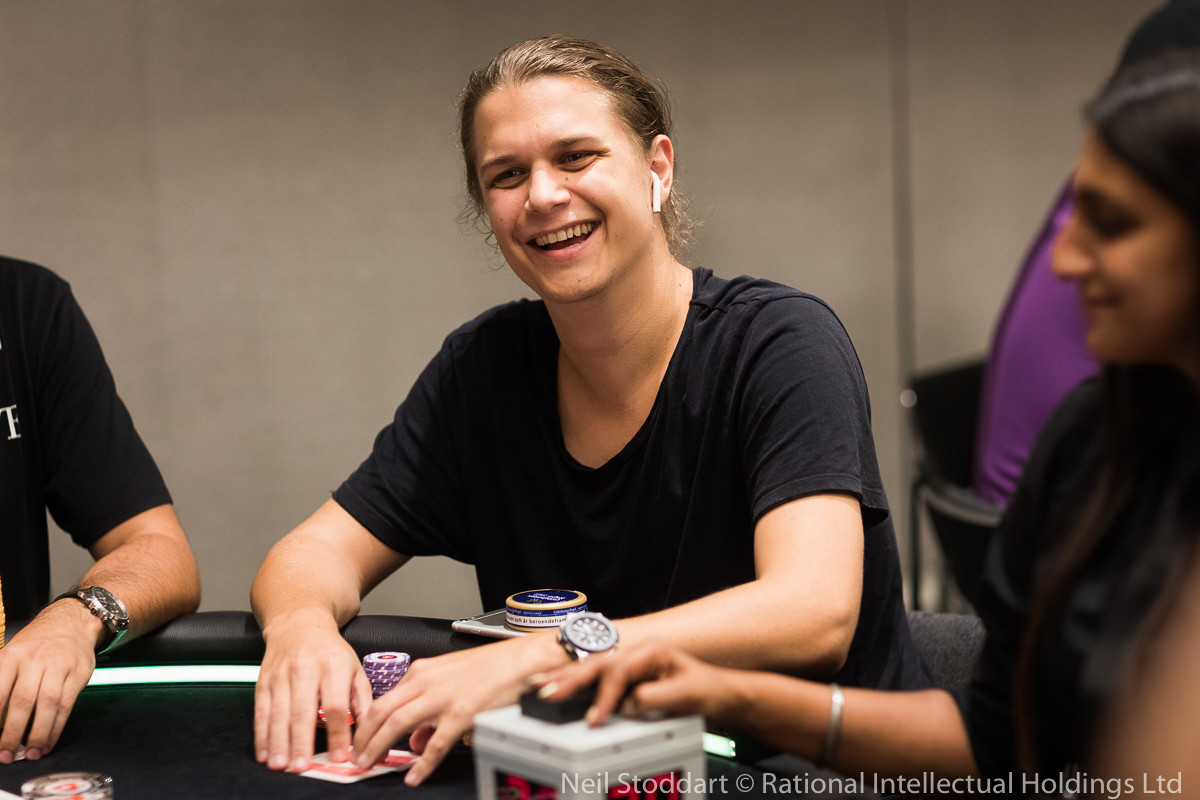 Niklas Astedt came back from sixth place to become the GGPoker Super MILLION$ champion for the third time in what is a long and illustrious career. Astedt won the Super MILLION$ on April 13, again on May 18, and completed his hat trick on August 24.
The Champions Club member joins Michael Addamo (4) as the only player to have won the tournament more than three times.
Super MILLION$ Season 2 Episode 9 Final Table Results
| Place | Player | Country | Prize |
| --- | --- | --- | --- |
| 1 | Niklas Astedt | Norway | $337,599 |
| 2 | Benjamin Rolle | Austria | $267,520 |
| 3 | Kahle Burns | New Zealand | $211,988 |
| 4 | Eelis Parssinen | Finland | $167,983 |
| 5 | Rodrigo Selouan | Brazil | $133,113 |
| 6 | Neel "Neel" Joshi | India | $105,482 |
| 7 | oldfishing | Macau | $83,585 |
| 8 | Dario Sammartino | Austria | $66,235 |
| 9 | Mike Watson | Canada | $52,486 |
*countries as displayed in the GGPoker client
The very first hand of the final table's action resulted in the tournament losing a play. Mike Watson raised to 88,000 at the 20,000/40,000/5,000a level, doing so from the cutoff with ace-queen. Neel "Neel" Joshi called on the button with pocket sixes, only for Astedt to squeeze to 332,500 with a pair of kings in the hole. Watson responded with a four-bet shove worth 1,052,824 in total. Joshi ducked out of the way, but Astedt called. Astedt's kings held, and Watson crashed out in ninth place.
Former WSOP Main Event runner-up Dario Sammartino never managed to get going, and he became the eighth-place finisher during the 35,000/70,000/8,500a level. Sammartino open-shoved with king-deuce from the small blind for only 551,908, and Benjamin Rolle called from the big blind with the dominating king-jack. Both players turned a king, but Sammartino still busted.
Blinds had only just increased to 40,000/80,000/10,000a when Eelis Parssinen found aces in the small blind, and raised to 200,000. "oldfishing" defended his big blind with a call holding jack-eight of diamonds. The queen-high flop gifted oldfishing an eight in addition to a diamond flush draw, and the writing was on the wall for the player from Macau. Parssinen led for 120,000 before calling his opponent's 1,016,010 shove. A jack on the turn put the ball firmly in oldfishing's court, but a three on the river improved Parssinen to a better two pair.
U.S. Player Bags 2021 WSOP Main Event Seat Via ClubGG
Francisco Estrada is the latest player to win a 2021 WSOP Main Event seat via the ClubGG app.
Indian grinder Joshi was the next player heading for the exits. The action folded to Joshi in the cutoff, and he made it 900,000 to go at the 60,000/120,000/15,000a level, which left him 592,854 chips behind. Astedt found aces on the button and he three-bet to 2,280,000. Astedt's raise folded out the blinds, but Joshi looked him up with king-jack. The aces held and Joshi busted out.
Brazil's Rodrigo Selouan joined the list of busted players after a clash with Rolle did not go to plan. Rolle raised to 240,000 on the button with ace-ten, and Selouan called with suited queen-four. Rolle paired his ten, and the short-stack Selouan paired his four. Selouan checked, Rolle made a 120,000 continuation-bet before calling Selouan's 555,718 all-in check-raise. No help arrived on the turn nor river for Selouan, and he headed to the cashier's desk to collect fifth-place money.
Four-handed play did not last very long because Parsinnen lost out to the seemingly unstoppable Astedt. A min-raise to 240,000 from Astedt, was three-bet all-in by Parssinen on the button, and Astedt called that 1,756,206 shove. Astedt revealed pocket sixes, Parssinen ace-five of clubs, and the five community cards ran kind for Astedt. Parssinen flopped an ace, but the board four flushed with spades, Astedt holding the six of spades.
Samuel Vousden Wins His First WSOP Gold Bracelet
Start-of-the-day chip leader Kahle Burns busted in third to send the tournament heads-up. Burns' exit hand started with him limping in for 160,000 from the small blind with nine-sevn, and Rolle checking in the big blind with suited nine-six. Both players paired their six on the king-high flop, Burns betting 160,000 and getting called. Both players proceeded to check the ten on the turn, before a nine peeled off on the river. Burns bet 462,000 into the 700,000 pot, Rolle responded with shove, putting Burns to the test for the 1,413,036 chip he had behind. Burns did not believe Rolle's story, and called. Game over for Burns.
Rolle held a 9,807,174 to 7,292,826 chip lead as a result of that hand, an amazing turnaround of fortunes considering he sat down at the final table as the shortest stack with 24.2 big blinds.
It took more than a half-hour of intense one-on-one action for the champion to be crowned. The final hand saw Rolle rip it in with nine-six of diamonds for only 7.5 big blinds, and Astedt call with king-eight. Rolle flopped a gutshot straight in addition to a flush draw, but it proved to be a case of him having too many outs because the turn and river bricked, and Astedt won the pot and the tournament with king-high.