Poker
Nathan Gamble Builds Stack w/ Skill in All 19 WSOP Dealers Choice Games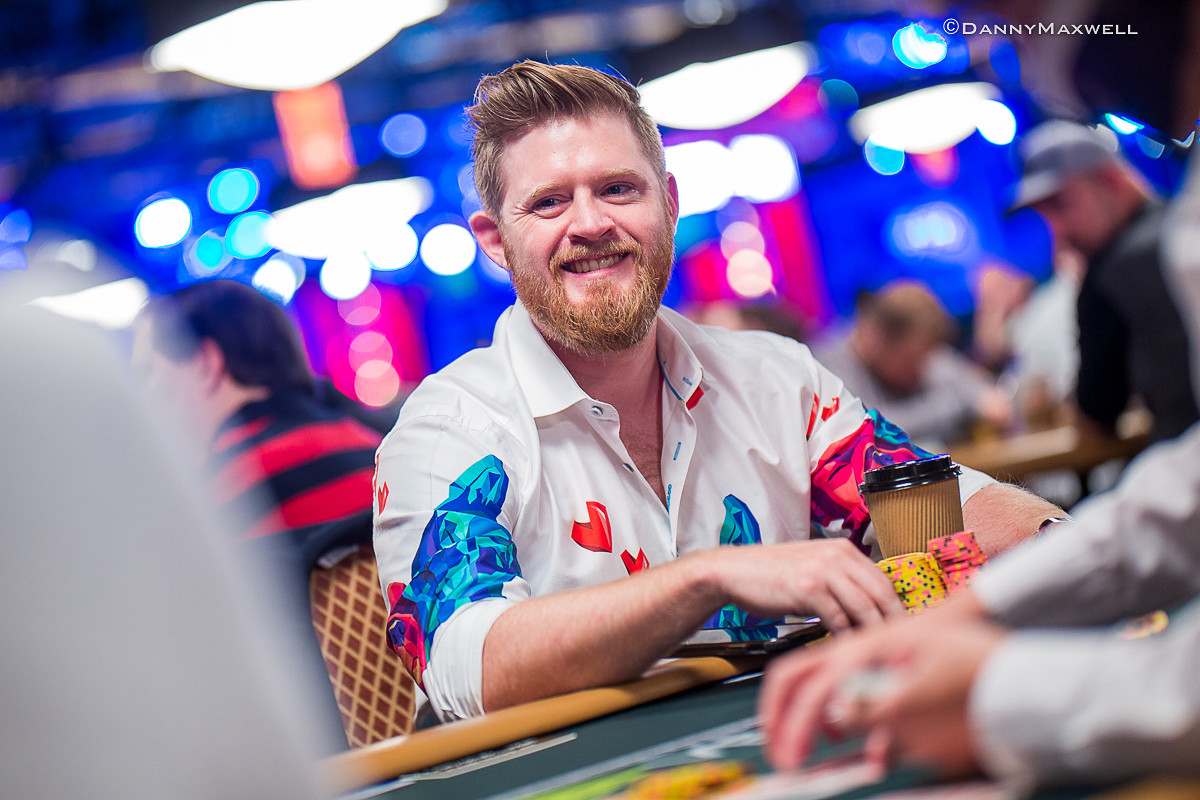 Nathan Gamble entered Day 2 of the WSOP Event #7: $1,500 Dealers Choice 6-Handed with the chip lead, and it really shouldn't be surprising. As he told PokerNews in an interview, he is skilled in all 19 poker variants spread during the tournament.
"At this point, I consider (all the games) my strength," Gamble said. "I've played an $80/$160 mix the last two years at Resorts World (in Atlantic City), so I'm comfortable in every single game there is."
Having the ability to play every poker game at a competent level gives a player like Gamble a significant edge in an event such as the Dealers Choice, which forces competitors to play more than just no-limit hold'em, pot-limit Omaha, and other mainstream variants. Less commonly played games such as badeucy, badacy, and ace to 5 lowball triple draw will pop up at times.
In tournaments or cash games with numerous forms of poker spread, Gamble explains that the secret to winning isn't to be a crusher in every game.
"The whole concept of mixed is you don't have to be the best at every game," the two-time bracelet winner informed us. "It's just be consistently strong across the board. Being able to maybe just play a 'B' game for all the games, and not just have some that you bomb at and just give everything away in those one or two games."
More than Just a Pot-Limit Omaha/8 Crusher
Most of Gamble's tournament success has come in PLO/8, the game he's won both of his World Series of Poker bracelets in (2017 and 2020). But the regular commentator during the Galfond Challenges has confidence in his abilities in any game. The online poker player known as "surfbum" explained why he has an edge in a tournament such as the Dealers Choice.
"We had two people yesterday that were rather weak in the field," he said. "One of them was stacking off in big bet games very easily, so we just kept choosing a Big O because I knew he'd just give his chips off. And another player later, he had only played (no-limit hold'em) before, so we had a 19-game mixed, and let's just say he's not the best at the badugi's and the badacy's and all that, so we just consistently started doing limit against him."
Despite using his experience in multiple poker variants to his advantage on Sunday, Gamble and the other pros made sure the day wasn't all bad for the overmatched players in the field.
"It was fun, we made sure that he enjoyed the tournament," Gamble explained. "He had never played the tournament before, but he reentered after he busted."
Gamble's expertise in, as he claims, all the games, helped him bag the chip lead out of 88 remaining players following Day 1. At the time of publishing on Day 2, an hour following the first break, he was still holding steady among the top stacks. You can follow his progress by clicking here.