Poker
Martirosian Marches On To Second Super MILLION$ Title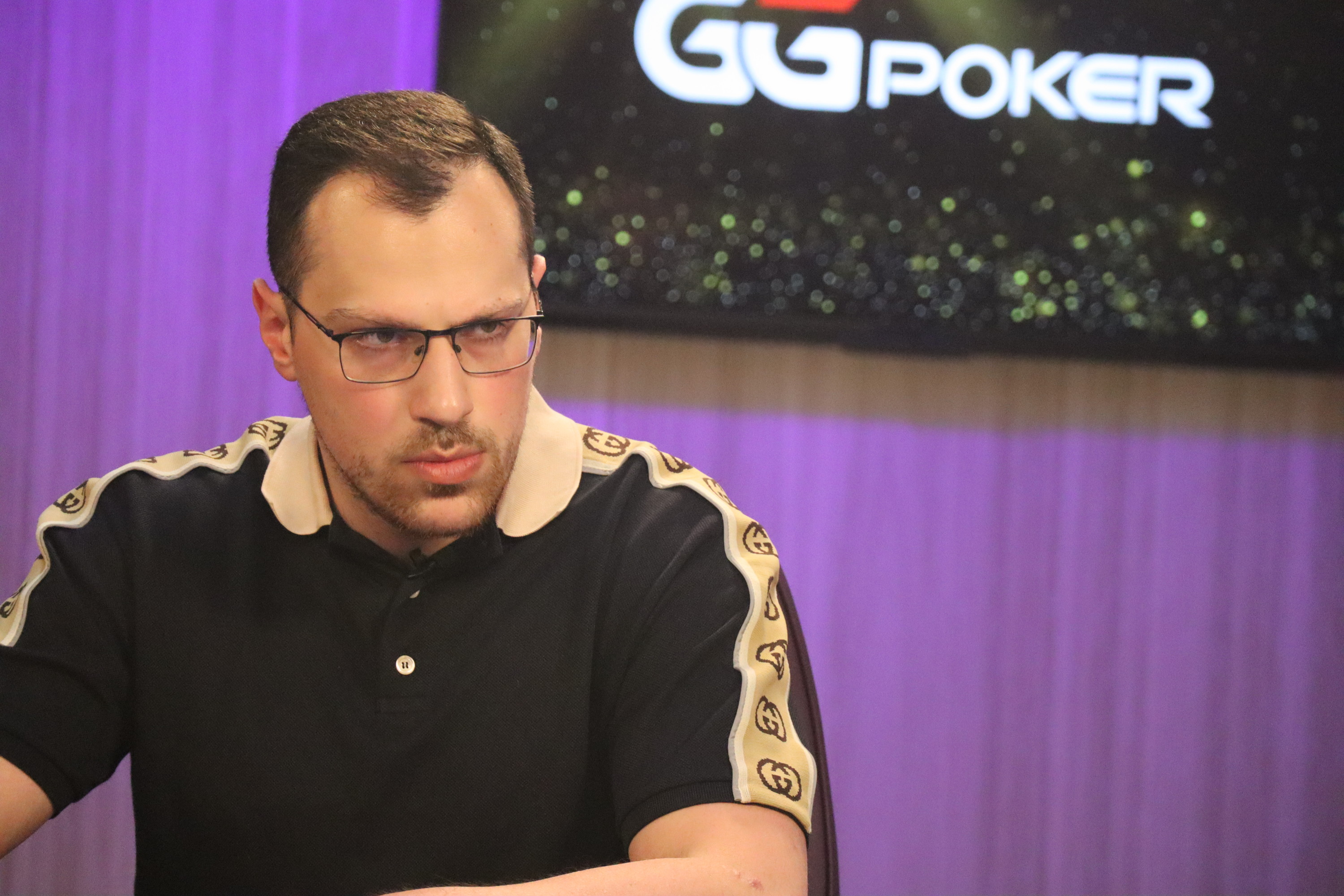 Artur Martirosian joined an exclusive club of GGPoker players who have secured more than one Super MILLION$ title when he took down the $10,300 buy-in tournament on August 31. Martirosian now has more than $17.1 million in winnings from GGPoker tournament alone.
Super MILLION$ Season 2 Episode 10 Final Table Results
| Place | Player | Country | Prize |
| --- | --- | --- | --- |
| 1 | Artur Martirosian | Russia | $325,957 |
| 2 | Samuel Vousden | Finland | $254,559 |
| 3 | David Yan | New Zealand | $198,800 |
| 4 | Pascal Hartmann | Austria | $155,254 |
| 5 | Wei Zhao | China | $121,247 |
| 6 | Aleks Ponakovs | Latvia | $94,689 |
| 7 | Aram Zobian | Canada | $73,948 |
| 8 | Mario Mosboeck | Austria | $57,750 |
| 9 | Mark Herm | Russia | $45,100 |
Artur Martirosian Overcomes David Peters to Win SHRB Europe Event #6: $100,000 No-Limit Hold'em
The nine-handed final table began with David Yan holding a commanding lead. Yan's stack was the equivalent of 96.5 big blinds, with Martirosian in second place with 52.5 big blinds.
Mark Herm was the first player out of the door despite sitting down with enough chips for third place. Nothing went Herm's way, even his exit had was a cooler. Yan min-raised to 80,000 on the cutoff, Herm three-bet all-in for 792,802 from the button, and Wei Zhao re-jammed for 1,330,275 from the small blind, and Yan folded. It was ace-jack for Herm, ace-king for Zhao, and Herm was drawing extremely thin thanks to two players folding a jack. Herm flopped an open-ended straight draw, but missed on the turn and river.
Mosboeck Runs Into Kings
Soccer player Mario Mosboeck was the next player to fall by the wayside. Mosboeck was down to 10 big blinds when he found ace-king under the gun. He raised to 200,00, leaving himself 206,367 behind and, surprisingly, Yan flat called on the button with pocket kings. The rest of Mosboeck's chips went into the middle on a jack-high flop, and Yan called. Both the turn and river bricked, and the tournament was down to seven players.
U.S. Player Bags 2021 WSOP Main Event Seat Via ClubGG
Canada's Aram Zobian was the next star to crash out. Zobian moved all-in from the button for 5.5 big blinds with suited king-five, and Samuel Vousden looked him up from the small blind with ace-ten. Aleks Ponakovs folded in the big blind with less than 1.5 big blinds, hoping to see Zobian bust. Ponakovs got his wish as the board ran queen-high.
Ponakovs was the next player hitting the showers. He committed his micro-stack with pocket fives from late position and Martirosian isolated him with ace-seven on the button. Ponakovs flopped a set, but the board ran with four diamonds, improving Martirosian to a flush.
Hartmann Zaps Zhao
Fifth place and the first six-figure score, $121,247, went to Zhao. Zhao open-shoved for 1,139,062 at the 40,000/80.000/10,000a level with jack-ten of clubs, and Pascal Hartmann called in the small blind with pocket queens. Zhao flopped an open-ended straight flush draw, improved to a flush on the turn, but Hartmann made a better flush on the river! Zhao was left with less than one small blind and bust soon after.
Hartmann's run ended in fourth place, a finish worth $155,254. Martirosian min-raised to 200,000, Vousden called in the small blind, only for Hartmann to squeeze to 1,990,958, leaving himself 300,000 behind. Martirosian shoved, Vousden folded his pocket sixes, and Hartmann called all-in. Hartmann needed some help because his ace-ten trailed the ace-queen of Martirosian. No help arrived, and Hartmann bowed out.
Daniel Negreanu Inspires Latest ClubGG WSOP Main Event Seat Winner
Heads-up was set during the same 50,000/100,000/12,500a level. Vousden min-raised to 200,000 with ace-ten of diamonds, before calling Yan's 1,106,699 shove made with king-queen. Yan was drawing dead on the turn after Vousden flopped an ace.
Vousden and Martirosian locked horns heads-up with the latter leading by 9,849,066 to 4,550,934 chips. The one-on-one section lasted more than half an hour before something finally give.
Blinds were 80,000/160,000/20,000a when Vousden limped with pocket tens. Martirosian checked with nine-eight, and the flop fell five-six-eight with two spades. Martirosian checked, Vousden bet 240,000, and Martirosian check-raised to 608,000. Vousden responded by shoving for 1,983,266, a bet that was called. A nine on the turn improved Martirosian to two pair, and he won the pot and the tournament when a three rolled off on the river.