Poker
Maria Konnikova on Erik Seidel: "He's the Best There Is"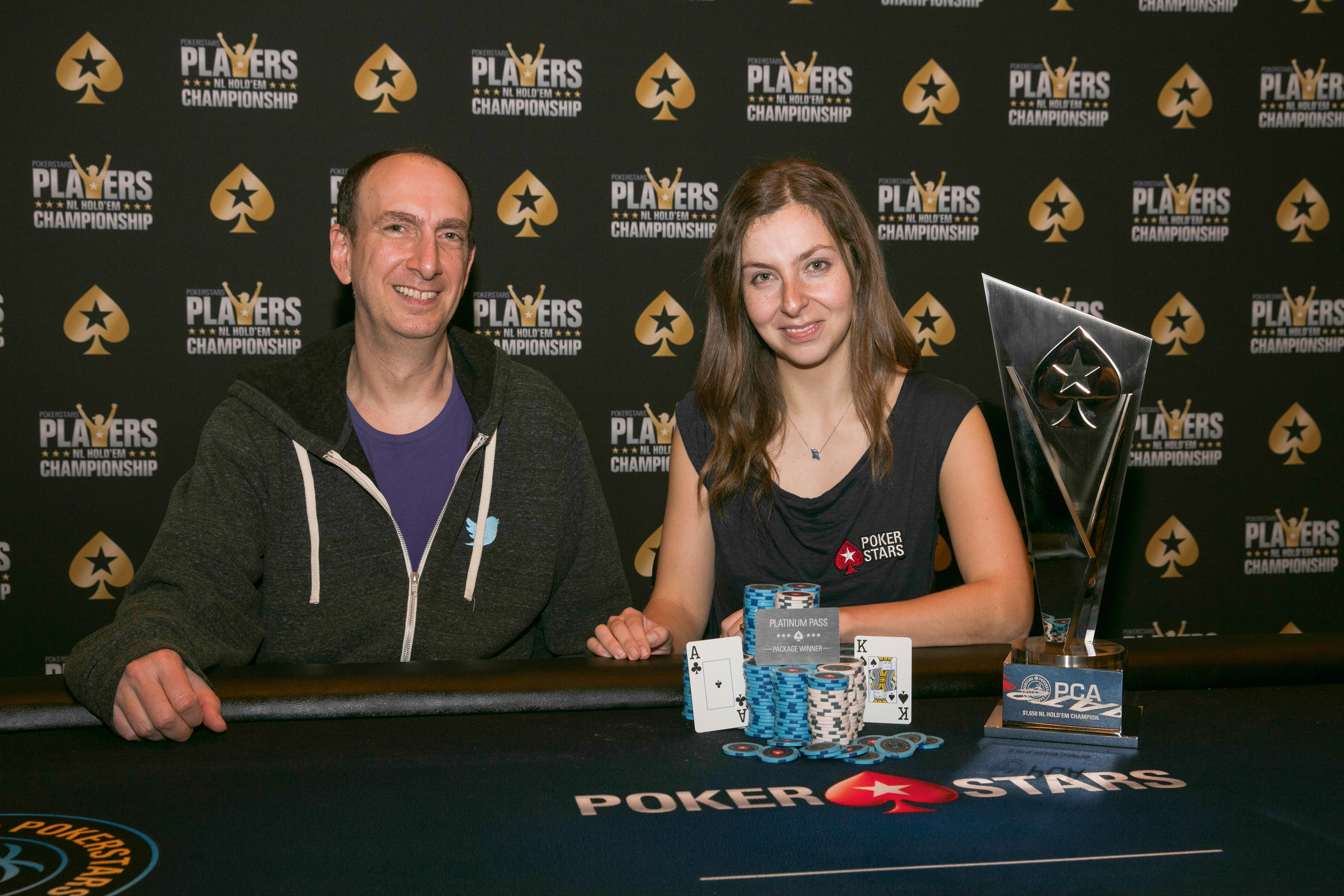 Maria Konnikova has an enormous amount of respect for Erik Seidel, that much is evident just from speaking with her. As the author of The Biggest Bluff Konnikova spent months with Seidel learning how to play poker.
And it worked, with Konnikova winning the PCA National Championship in 2018.
So who better to talk to about Seidel's recent success than Konnikova, who said that no one deserves it more.
Read All About Seidel's WSOP Bracelet Victory
Spoiler Fail to Dampen Konnikova's Delight
As someone who knows the Poker Hall of Famer so well, it's unsurprising the wave of emotion that came over Konnikova when she heard the news of Seidel's victory in Event #11: $10,000 Super MILLION$ High Roller last night.
"I was beyond thrilled," she told PokerNews. "It was the best news ever. No one deserves it more than Erik."
The news came as somewhat of a spoiler for Konnikova, with Seidel texting her to say he'd won it while the stream she was watching was still three-handed.
"I was waiting patiently until the stream caught up so I could share my excited congratulations on social media."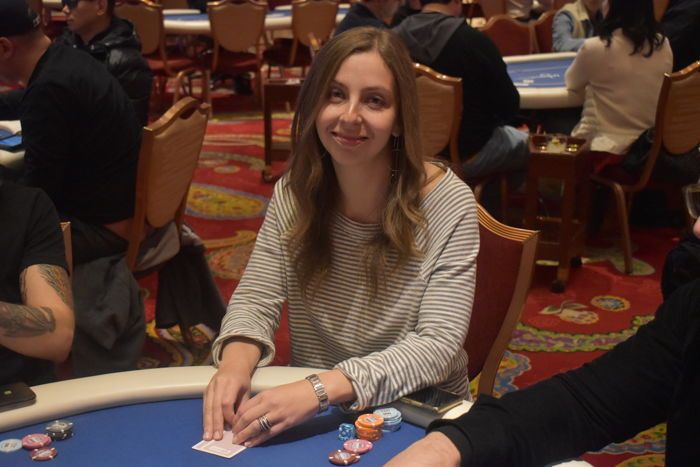 "Brilliant and Humble"
The pair first started working together in 2017, aiming to enter the $10,000 WSOP Main Event. Whether it was through walking together through Upper Manhattan ("Walking is his way of thinking") to voraciously reading and re-reading Harrington on Hold'em, she was able to work with one of the greatest minds in poker. And she says one of the nicest human beings ever.
"Seriously, the guy is absolutely brilliant. But he's so humble that you'll never get him to admit it. The thing I admire most about him is how grounded and well-rounded he is. He loves his family and always makes sure to enjoy life to the fullest. It's rare to find a poker player as engaged with life and as curious about the world as Erik."
---
PokerNews Book Review: The Biggest Bluff by Maria Konnikova
---
"It's all about looking forward: am I still competitive? Can I still do this? Do I still have what it takes?"
With eight WSOP bracelets on his poker résumé already, you could be forgiven for thinking that Seidel was hungry for more, especially after having not won one since 2007. That's not the case, however, according to Konnikova, as we asked her whether he had spoken about WSOP bracelets or further WSOP success.
"Nope. He never talks about his past wins. It's all about looking forward: am I still competitive? Can I still do this? Do I still have what it takes? He has never once said anything about wanting another bracelet – for him, it's a bonus, but not the goal. He is all about the game, the process, playing well.
"It's truly an enlightened and inspiring attitude. When it comes to me, it's a bit different. He has definitely said he wants me to win—he always wants others to do well, and is especially supportive of women. If I ever do win a bracelet, it will be entirely because of his coaching and constant support."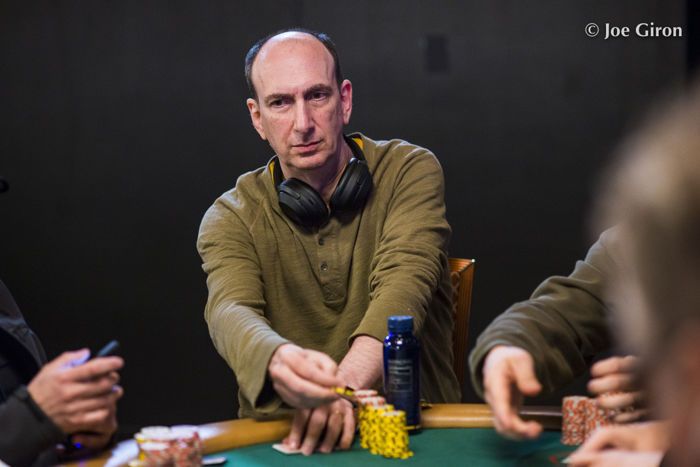 Online vs Live Tournament Poker
Although Konnikova, under Seidel's tutelage, eventually advanced to playing at the ARIA and at the PokerStars Caribbean Adventure, she started out playing smaller buy-in tournaments at the Golden Nugget, Excalibur and the Mirage. But before that, she was learning to play online. Ask any poker player, and they'll tell you that the difference between live and online is vast, and something that Konnikova says can take a complete different mindset.
"Online is faster, more mathematical—more rote, in a way. It's much more about solver strategy, HUDs, playing a more GTO style. The key benefit for me was the ability to get in hands and to gain experience far more quickly than I could do playing live.
"Erik always encouraged me to get involved, splash around, see how different spots felt. And that was invaluable. Live poker, for me, is far more psychological. As a psychologist, I can spot patterns and table dynamics that I can't necessarily see online. It feels much more personal."
---
Poker Moments: Erik Seidel Looks Back on Johnny Chan and the Eye to the Sky
---
After his win, Seidel tweeted that he felt "so out of [his] element" playing online for the biggest WSOP cash of his career. Having never been seen as an "online crusher" like so many other professional poker players, was Konnikova surprised that his ninth bracelet came during the WSOP Online?
"Nothing about Erik surprises me. He is just a wonderful player, in any environment. I think it's great validation for him to thrive online, as well, so I'm thrilled he was able to capture an online bracelet."
Konnikova says that several aspects of Seidel's game are suited to the online tables. From his ability to adjust to the players he is up against, and his ability to switch strategy in a heartbeat, something that carries over well from his live play and his previous live success.
"People aren't necessarily used to paying as close attention as they are live," says Konnikova.
During our interview, there was one question we had to ask Konnikova. Does she believe that Seidel is the GOAT – the greatest of all time? Her answer was unequivocal.
"Yes. Undoubtedly. He's the best there is."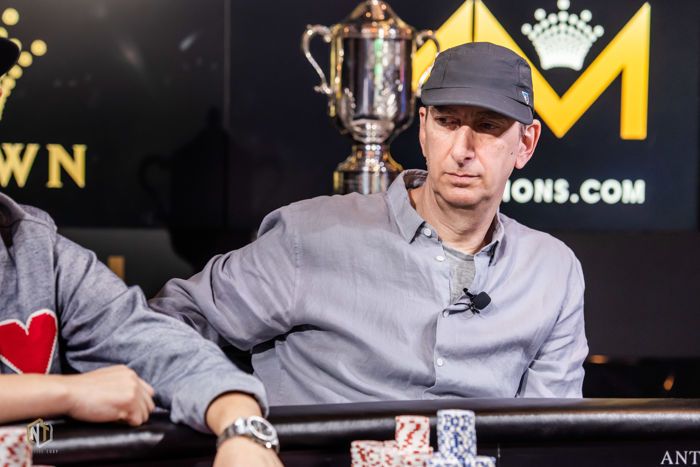 Seidel shows no signs of turning his back on poker, be it live or online. It's only been a little over 18 months since he final-tabled the Aussie Millions Main Event, and snagged a couple of cashes at the 2020 Australian Poker Open. As live poker returns to the world after the coronavirus pandemic, there will be at least one player who will be relishing the opportunity to further cement his legacy as one of the greatest poker players of all time.
And all the time, Seidel will keep asking himself the same three questions: Am I still competitive? Can I still do this? Do I still have what it takes? Judging on his most recent performance, the answer to all three is a resounding yes.