Poker
Louise Butler Explains How to Use partypoker's MyGame Whiz to Become a Better Poker Player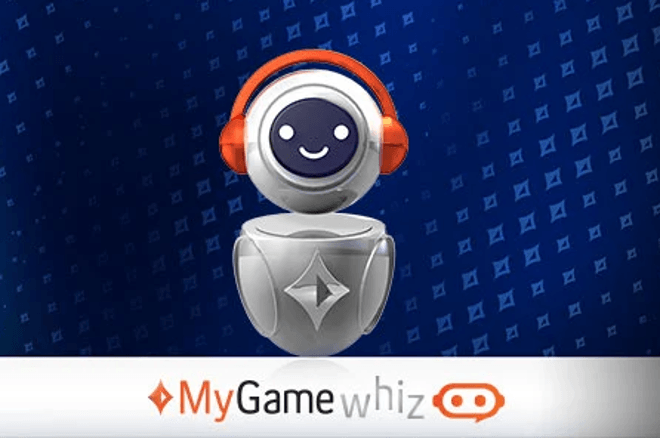 If you don't know what MyGame and MyGame Whiz are, then don't worry. partypoker Ambassador Louise Butler is here to explain everything.
The revolutionary tool acts as a personal poker coach by analyzing cash game, tournament, and SPINS hands at partypoker using Game Theory Optimal (GTO) strategy.
Butler Explains MyGame Whiz
So what is MyGame Whiz if you haven't used it before? "It's a tool based on how you play, and it will help you improve," says Butler. You can instantly access the tool from your tables, showing you:
Skill Level Progression
Session Achievements
What you need to work on
Session Observation
As you're playing, MyGame Whiz will talk to you giving you tips and advice as you play. For a beginner, Butler says that it will be really good to you.
---
Read More: Christoph Vogelsang Triumphs in Star-Studded partypoker Powerfest Super High Roller
---
Improve with MyGame
"To me it's just incredible for people starting out," says Butler. "It's a great tool if you don't have a lot of time to work this stuff out on your own, and really want to get better and learn more about poker."
MyGame has various areas that you can work on, including Stealing & Blind Defence, 3 and 4 Betting and Post Flop Aggression, giving you a grade for each. This allows you to instantly identify weaknesses in your game, and you can work through various classes on each of the topics.
"There are video tutorials that are designed for players to have a quick and easy way to improve."
MyGame Skill Levels
From the poker lobby you can open up MyGame which will hand you a report card on your skill level, from Rookie all the way up to Elite Pro. This is based on how you play, and allows you to set goals to advance through the MyGame Skill Levels.
Rookie
Social
Intermediate
Solid
Advanced
Pro
Elite Pro
Take Advantage of MyGame Whiz at partypoker
You're going to need a partypoker account if you want to improve your game with the help of MyGame Whiz.
Head there right now if you already have an account, or download partypoker via PokerNews if you don't have an account.
Deposit $10 to receive $10 in tickets over the course of a week:
Day 1: 2x $1 SPINS tickets + 1x $3.30 MTT ticket
Day 2: 4x $0.25 SPINS tickets
Day 4: 1x $3.30 MTT ticket
Day 6: 4x $0.25 SPINS tickets
Deposit $20 and receive $30 worth of tickets over the course of a week:
Day 1: 1x $5 SPINS ticket + 1x $3.30 MTT ticket
Day 2: 2x $1 SPINS ticket + 1x $5.50 MTT ticket
Day 4: 1x $5.50 MTT ticket
Day 6: 2x $3 SPINS tickets + 1x$3.30 MTT ticket