Klein, Schindler Win Big in ARIA High Roller Series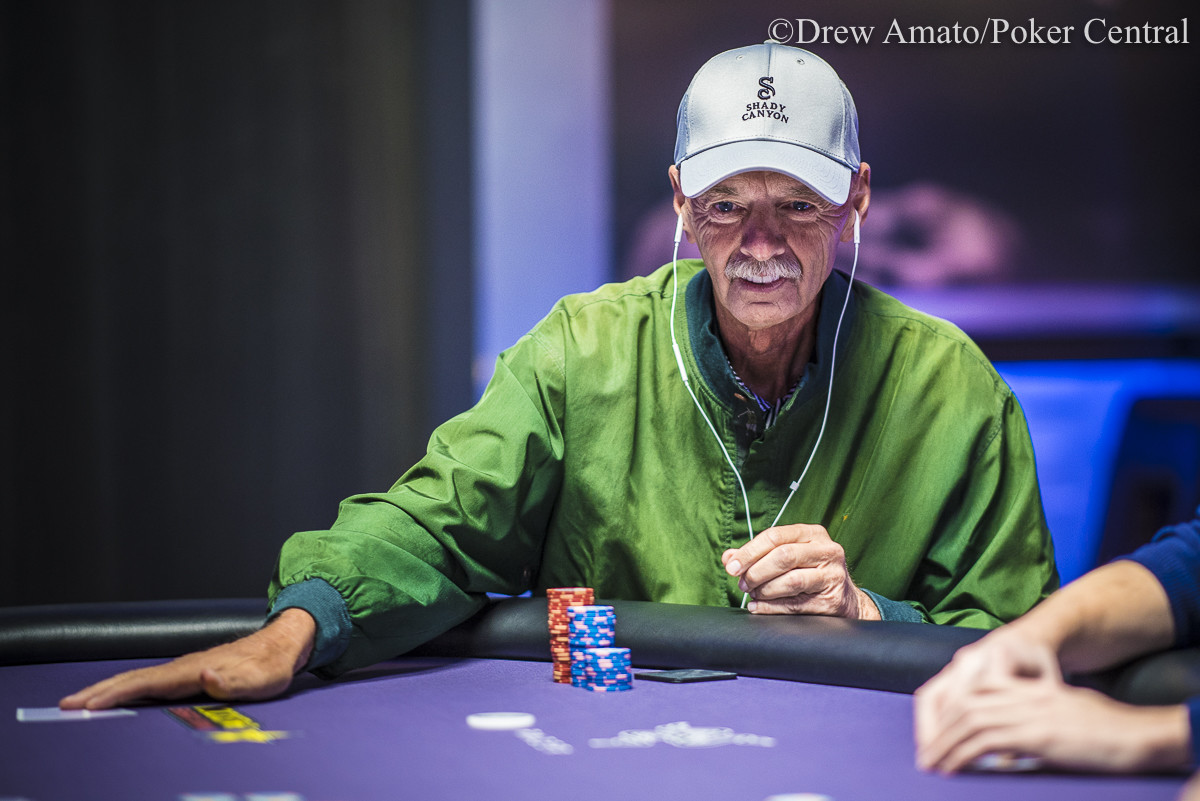 Last week and into the weekend, ARIA held to a series of high roller events, continuing its return to hosting roughly once-a-month high-stakes tournament action. This time around, there were two $10K events and two $25Ks, kicking things up slightly from March, which saw three of the former and just one of the latter.
All of the tournaments served both as a rare stage for high-stakes live action and as fodder for The PokerGO Tour to award points and begin building up some leaderboard drama.
When the dust settled, Bill Klein and Jake Schindler had both collected $300K-plus scores for their victories in the $25K events, while Matas Cimbolas and Sergio Aido secured wins in the $10Ks.
Then, a few days after that was all wrapped, the PokerGO team released the schedule for next month's U.S. Poker Open.
Schindler, Klein and Cimbolas Make Biggest Bucks
Wednesday would see the action kick off with a $10,000 buy-in that drew 51 players for $510,000 in the prize pool.
Eight would be paid, and according to the live updates on Poker Central, it was Sean Perry who went down in an unlucky ninth place after his tens failed to hold against the deuces of Ali Imsirovic.
At the final table, Schindler secured what would be one of an impressive three cashes on the series, albeit for the minimum this time in eighth.
Imsirovic held the chip lead much of the way but Cimbolas got hot near the end. He scored a couple of lucky eliminations, including cracking the queens of Imsirovic with
three-handed. The players got all in on a jack-high flop after Imsirovic three-bet preflop in the blinds, and Cimbolas improved to trips on the river to take a big lead heads up against Johan Guilbert.
He'd not concede that lead to close out a win worth $163,200.
| Place | Player | Home Country | Prize |
| --- | --- | --- | --- |
| 1 | Matas Cimbolas | Lithuania | $163,200 |
| 2 | Johan Guilbert | France | $107,100 |
| 3 | Ali Imsirovic | Bosnia and Herzegovina | $71,400 |
| 4 | Jack Hardcastle | United Kingdom | $51,000 |
| 5 | Andy Park | United States | $40,800 |
| 6 | Sam Soverel | United States | $30,600 |
| 7 | Kristina Holst | United States | $25,500 |
| 8 | Jake Schindler | United States | $20,400 |
Cimbolas Just Shy of a Double
The next day's event drew a slightly smaller 47 entries for $470,000 in the prize pool.
Perry looked to be in good position to make amends from the previous bubble as he went into the final table with a good stack despite taking a huge beat when his ace-queen failed to hold against the king-queen of Aido, whose four-bet bluff paid off.
However, he dropped a huge pot to Sean Winter and bubbled again.
Winter was unable to turn that into a victory, however. Despite having two-thirds of the chips three-handed, he fell in third following a crazy series of doubles, including several by Cimbolas, who was down to dust at a couple of points but kept surviving.
Finally, Winter shoved with
for about 12 big blinds and busted to the
of Aido, who cleaned up Cimbolas' remaining chips as well to deny him back-to-back victories. Still, Cimbolas had collected $263,600 for his efforts between the two events, while Aido dragged $159,800 for this first-place finish.
| Place | Player | Home Country | Prize |
| --- | --- | --- | --- |
| 1 | Sergio Aido | Spain | $159,800 |
| 2 | Matas Cimbolas | Lithuania | $103,400 |
| 3 | Sean Winter | United States | $70,500 |
| 4 | Dylan Linde | United States | $47,000 |
| 5 | Manig Loeser | Germany | $37,600 |
| 6 | Jack Hardcastle | United Kingdom | $28,200 |
| 7 | Justin Saliba | United States | $23,500 |
Klein Scoops Biggest Score of Series
Thirty-six players would buy in to the first $25K of the week for $90,000 in the prize pool.
Klein had one of the shortest stacks at the final table. However he picked up steam before the bubble and had a nice stack by the time he busted Aaron Van Blarcum on said bubble.
Schindler, Winter and Imsirovic grabbed repeat cashes to follow up on $10K success.
Klein looked to be out the door when he got it in with
in a three-bet pot on
against the
of Alex Foxen, but an eight on the turn saved him and relegated Foxen to fifth place in short order.
Imsirovic had most of the chips three-handed but Seth Davies ravaged his stack with a couple of dubs, the second with sevens holding against ace-jack, and Davies was suddenly heads up with a lead against Klein. However, Klein won a key flip with ace-king against threes and busted Davies with a dominating ace to seal it, earning $324,000.
| Place | Player | Home Country | Prize |
| --- | --- | --- | --- |
| 1 | Bill Klein | United States | $324,000 |
| 2 | Seth Davies | United States | $216,000 |
| 3 | Ali Imsirovic | Bosnia and Herzegovina | $144,000 |
| 4 | Sean Winter | United States | $90,000 |
| 5 | Alex Foxen | United States | $72,000 |
| 6 | Jake Schindler | United States | $54,000 |
Schindler Continues Success
A smaller crowd of 27 turned up for the final $25K to make for $675,000 in the prize pool.
Just four places were paid and it would be Chris Brewer eliminated on the bubble.
Shortly after that, a key hand went down with Negreanu triple-barreling a board of
against big blind Schindler, who called down with
. That was way good enough against
and Schindler suddenly had a big stack after starting the final table short.
Four-handed, Schindler managed a double knockout when his aces held against the flush draw of Johan Guilbert and top pair of kings flopped by Negreanu.
From there, he busted Eric Worre when top pair held against an overcard plus flush draw. Schindler earned $310,500 for the win.
| Place | Player | Home Country | Prize |
| --- | --- | --- | --- |
| 1 | Jake Schindler | United States | $310,500 |
| 2 | Eric Worre | United States | $189,000 |
| 3 | Daniel Negreanu | Canada | $108,000 |
| 4 | Johan Guilbert | France | $67,500 |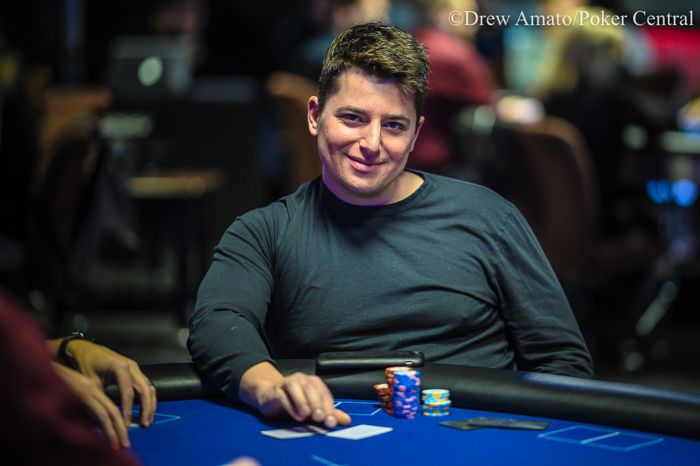 U.S. Poker Open Schedule Revealed With $50K Main Event
On the back of that pile of high-stakes action, the big buy-in players were on Wednesday given the schedule that will allow them to plan their early- to mid-June grind. The U.S. Poker Open was already known to be taking place at that time, but now they know exactly which events they'll have available to play on which days.
Things kick off June 3 with the first of 10 $10,000 tournaments, one taking place each day through June 12. Following that, things ramp up with a $25K and then culminate in a $50,000 Main Event.
There's plenty of spice on the schedule in the form of games outside of traditional no-limit hold'em, too, as five of the 12 events will deviate from the vanilla. There are two pot-limit Omaha tournaments and one each of 8-game, short deck and big bet mix. PokerNews inquired as to the format of the latter and hadn't received an update at the time of publishing, so this article will be updated when clarification is received.
Each tournament offers a max of two reentries except for the Main Event, which has only single reentry.
It looks like each event will last two days in following with PokerGO's typical live high rollers schedule with only the final table being broadcast on the streaming platform on Day 2.
The top performer across the course of all of the events will earn an extra $50,000 along with a specially branded trophy.
An archive of past U.S. Poker Open results can be found in PokerNews' live reporting coverage here.
2021 U.S. Poker Open Schedule
| Date | Event |
| --- | --- |
| June 3 | #1: $10,000 No-Limit Hold'em |
| June 4 | #2: $10,000 Pot-Limit Omaha |
| June 5 | #3: $10,000 No-Limit Hold'em |
| June 6 | #4: $10,000 Big Bet Mix |
| June 7 | #5: $10,000 No-Limit Hold'em |
| June 8 | #6: $10,000 8-Game |
| June 9 | #7: $10,000 No-Limit Hold'em |
| June 10 | #8: $10,000 Pot-Limit Omaha |
| June 11 | #9: $10,000 No-Limit Hold'em |
| June 12 | #10: $10,000 Short Deck |
| June 13 | #11: $25,000 No-Limit Hold'em |
| June 14 | #12: $50,000 No-Limit Hold'em |