Poker
Justin Bonomo Adds GGPoker Super MILLION$ Title to Achievements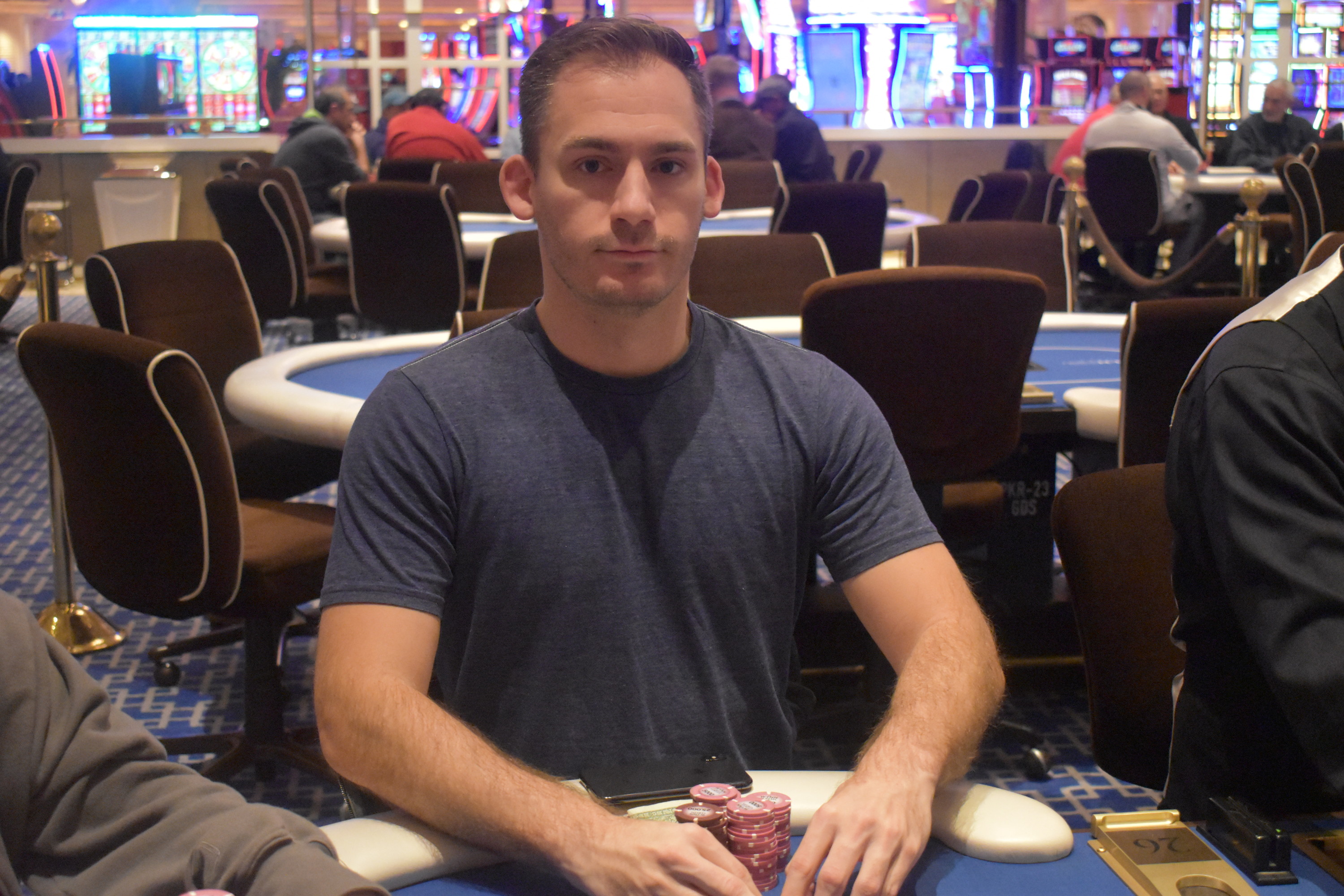 There aren't too many major poker tournaments that Justin Bonomo hasn't won during his illustrious career. You can scratch the GGPoker Super MILLIONS off that short list because he took down the 35th edition of the $10,300 buy-in event this week.
GGPoker Super MILLION$ Final Table Results
| Place | Player | Country | Prize |
| --- | --- | --- | --- |
| 1 | Justin Bonomo | Canada | $430,646 |
| 2 | RRomashka | Russia | $332,073 |
| 3 | Nick Petrangelo | Canada | $256,063 |
| 4 | OscarBrown | Monaco | $197,452 |
| 5 | Artur Martirosian | Russia | $152,256 |
| 6 | David Yan | New Zealand | $117,405 |
| 7 | DaanOss | Austria | $90,532 |
| 8 | Face-O | Mexico | $69,809 |
| 9 | Niklas Astedt | Canada | $53,830 |
*country as displayed in the GGPoker client
Niklas Astedt has entered each and every one of the 35 Super MILLION$ tournaments to date but a victory still eludes him. Astedt entered this final table, the ninth such final table he's reached, as the shortest stack and was the first player out of the door.
His tournament ended during the 30,000/60,000/7,500a level. Nick Petrangelo opened to 120,000 from early position with king-queen before calling when Astedt three-bet all-in for 243,233 with ace-jack. A queen on the flop and a king on the river sealed Astedt's fate.
Mexico-based grinder "Face-O" busted during the next level. The action folded to them on the button and they jammed 831,789 chips, approximately 12 big blinds, with pocket tens. "OscarBrown" woke up in the small blind with ace-jack and called. The five community cards ran out with four spades, OscarBrown held the jack of spades, and Face-O was gone.
The final table didn't lose another player until midway through the 50,000/100,000/12,500a level. "DaanOss" raised to 450,000 with suited queen-ten leaving himself only 83,732 chips behind. OscarBrown shoved for 727,586 in total with ace-nine of spade, before Bonomo over-called with jack-ten of spades. An ace on the turn busted DaanOss and saw a large pot head to OscarBrown.
Update: GGPoker Approved in PA, But Launch Not Imminent
Petrangelo Sends Yan to the Rail
David Yan crashed out in sixth place and banked $117,405, the first six-figure prize of the tournament. Yan raised to 389,200 with ace-seven during the 70,000/140,000/17,500a level. RRomashka, whose suited eight-six doubled through Bonomo's aces only a few hands earlier, called from the small blind with queen-ten, before Petrangelo moved all-in for 3,124,778 with ace-queen. Yan called off the tiny 26,927 chips he'd left behind, and RRomashka ducked out of the way. Yan flopped an open-ended straight draw, but it failed to fill up and his tournament ended.
Artur Martirosian, the only player at this final table to have won this event previously, busted in fifth-place for $152,256. Bonomo open-shoved for the equivalent of 10 big blinds from the small blind with ace-eight and Martirosian called, pinning his hopes on the now dominated ace-four. Bonomo flopped an eight and Martirosian was drawing dead after the turn.
Fourth place and $197,452 went to OscarBrown who started the preflop betting round with a min-raise to 280,000 from the button with king-queen. RRomashka called in the big blind with queen-eight. The queen-high flop came down all diamonds. Rromashka's eight was a diamond, but OscarBrown held the king. RRomashka initially checked, OscarBrown fired a continuation bet of 350,000 and called off his remaining 2,409,322 stack when RRomashka check-raised all-in. An eight on the turn gifted RRomashka the lead and OscarBrown busted when the river bricked.
That hand boosted Rromashka's stack to more than 11.5 million, which was larger than both his remaining opponents' stacks combined.
https://www.pokernews.com/news/2021/01/elky-ggpoker-flip-gos-38571.htm
Petrangelo Busts Leaving Bonomo and RRomashka Heads-Up
Heads-up was set when Petrangelo dusted off his stack. Bonomo min-raised to 400,000 on the button with ace-king, RRomashka called in the small blind with queen-jack before Petrangelo squeezed all-in for 17 big blind with king-jack of hearts. Bonomo re-shoved, which folded out RRomashka. A ten-high board meant Bonomo's ace-kicker came into play and it was enough to send Petrangelo to the showers via the cashier where he collected $256,064.
Win Your Way Into The Next $10,300 Super MILLION$ Tournament
Satellites for the next edition of the Super MILLION$ are running at GGPoker right now. Head there and see if you can follow in the footsteps of some of the greatest players in the world and become a GGPoker champion.
Bonomo lead his Russian opponent with 11,495,741 chips to 9,804,259 and he never relinquished that lead. Bonomo got his hands on all the chips and the $430,646 top prize when Rromashka's crazy hyper-aggressive style was his own undoing.
A limp on the button with six-five from Bonomo was greeted with a check from RRomashka holding offsuit king-eight. The flop fell queen-high but Bonomo paired his six. RRomashka checked, Bonomo bet 250,000, the Russian check-raised to 1,045,000 and Bonomo called.
The turn improved Bonomo to trips and he called when RRomashka fired a 2,650,000 pot-sized bet. RRomashka moved all-in for 4,748,518 chips on the river, which completed a possible flush as it was the four of diamonds. Bonomo didn't believe a word of RRomashka's story and he snap-called. Game, set, and match to Bonomo.
Bonomo may have won the lion's share of the prize pool but RRomashka, who won his seat via a $100 satellite, won the GGPoker stream fans' hearts with his completely crazy approach the tournament.