Poker
Is US Poker on the Brink of Shared Liquidity Between States?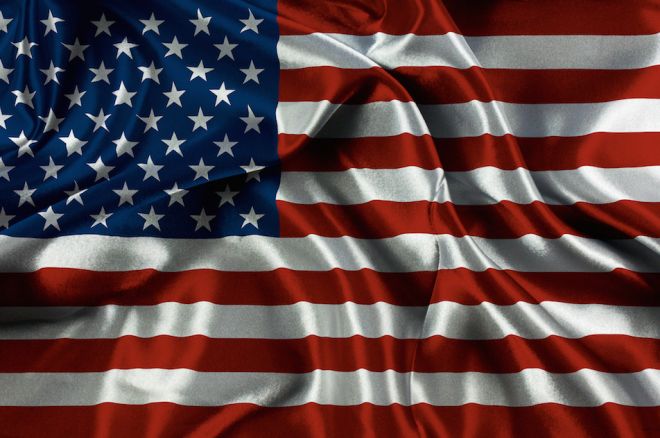 It's an exciting time for US poker, although here at PokerNews we admit we've heard that sentence before.
However, with the US Department of Justice (DOJ) opting not to appeal a recent case involving the Wire Act to the US Supreme Court, it would appear that shared liquidity in US online poker is now a distinct possibility.
That would mean that the seven states that have already legalized online poker (Nevada, New Jersey, Delaware, Pennsylvania, West Virginia, Michigan and Connecticut) could all be playing against one another by the end of 2021.
How Did We Get Here?
In 2011, the Department of Justice concluded that the Wire Act was only applicable to sports betting.
What is the Wire Act?
The Wire Act is a United State federal law that states it is illegal to place bets or wagers on any sporting event or contest using a wire communication facility.
However, in 2018 the new administration issued a new interpretation, stating that "all but one of its prohibitions sweep beyond sports gambling".
As a result of this interpretation, the New Hampshire Lottery Commission brought action against the US Department of Justice in the hope of clarifying the situation. Their stance was that if the Wire Act made all interstate wagering by wire illegal, then cross-state lotteries, like Powerball, would also be illegal.
In 2019, a US District Court judge ruled that the Wire Act only applied to sports betting and not to other forms of online gambling, however this ruling was then appealed.
The case was heard in the United States Court of Appeals for the 1st Circuit in June 2020, and six months later they upheld the ruling.
The Department of Justice then had 150 days to appeal again, something which would see the case head to the US Supreme Court, but after yesterday's deadline passed without an appeal the case is now closed.
@Kevmath It has now been confirmed with @TheJusticeDept "The government is not planning to seek Supreme Court revie… https://t.co/8ry4vOvrlS
So What Happens Now?
So far, seven states of legalized online poker, although you are only able to play in six with West Virginia currently considered by operators as too small to sustain its own player base.
However, with this case and the interpretation of the Wire Act laid to rest, it opens up the chance for them to join an interstate player pool similar to the Multi-State Internet Gaming Agreement (MSIGA) currently operating between Nevada, New Jersey and Delaware.
888 Holdings PLC, who currently operates WSOP.com in those three states, has already announced it intends to bring legalized online poker to Michigan and Pennsylvania, potentially expanding the MSIGA from two states with 10 million residents to four states with 33 million residents.
This would also have knock-on effects for the World Series of Poker, with more Americans able to win online bracelets.
For reference, if all seven states were to be joined into one combined player pool, that would total approximately 41 million players, more than the population of Canada.
Will There Be a PokerStars US?
One thing poker players will all be asking is whether this ruling means the return of a wider PokerStars US brand, instead of the state-by-state clients that currently exist. Currently, three separate PokerStars clients exist, with each state only allowed to play against their own populations.
This arrangement means that major festivals such as SCOOP are run separately, with PokerNews having live coverage of PASCOOP, MISCOOP and NJSCOOP.
Combined, these three festivals generated $6.35 million in total prize pools with over 117,000 entries and 406 champions crowned.
Were these three states to join together, putting aside any additional states PokerStars may look to expand into, that would still generate a player base of over 31 million people.
SCOOP Series Concludes Largest Combined Tournament Series in PokerStars US History
Will More States Legalize Online Poker?
The next big topic up for discussion among US poker players is whether or not this increased liquidity will lift some of the question marks over certain states legalizing online poker.
One state that has already thrown its hat into the ring is Illinois. In March 2021, Democratic state representatives Robert Rita and Jonathan Carroll introduced HB 3142, which seeks to launch online gaming in the state.
However, last month the state's regular legislative session closed without the bill passing, although Senators did pass a resolution asking for potential online casino revenues to be studied, suggesting there is at least some level of interest in the bill.
Sadly, a similar bill in North Dakota that would have put the legalization of online poker on the 2022 general election ballot failed in the state's upper chamber.
What States have legalized online poker?

In total, seven states have legalized online poker as of June 2021: Nevada, New Jersey, Delaware, Pennsylvania, West Virginia, Michigan and Connecticut).
Where can I play on PokerStars in the USA?

You can currently play on PokerStars in Michigan, Pennsylvania and New Jersey as of June 2021.
Where can I play on WSOP.com in the USA?

You can currently play on WSOP.com in Nevada, New Jersey and Delaware as of June 2021. There are also plans to expand to Pennsylvania and Michigan.