Poker
Iconic High Stakes Poker Commentator Gabe Kaplan is Retiring from High Stakes Poker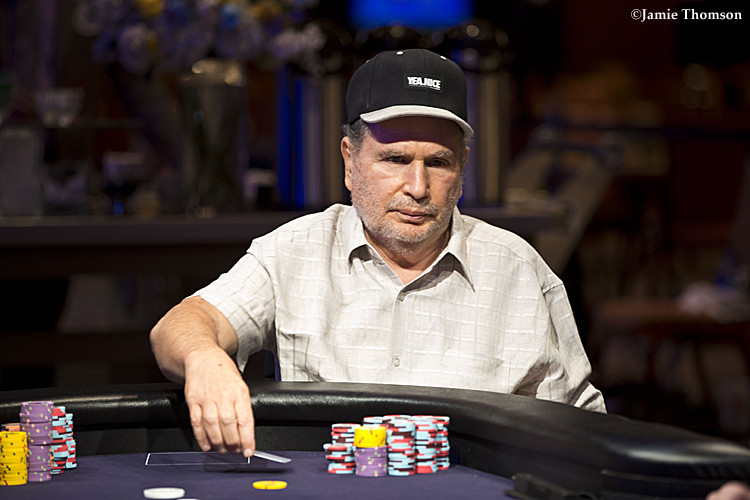 All good things must come to an end, and for Gabe Kaplan, the long-time voice of High Stakes Poker, the time to retire is now.
PokerGO disclosed in a press release that the legendary voice of one of poker's most iconic shows is stepping down from his role effective immediately. No replacement has been determined but is expected to be announced in the near future.
Kaplan, along with his partner AJ Benza, announced together the Season 10 premiere episode on Tuesday night. For those who watched the show, it will apparently be the last time you'll hear his commentary.
Check out the High Stakes Poker Season 10 Premiere Episode Recap here!
From Actor and Poker Player to Commentator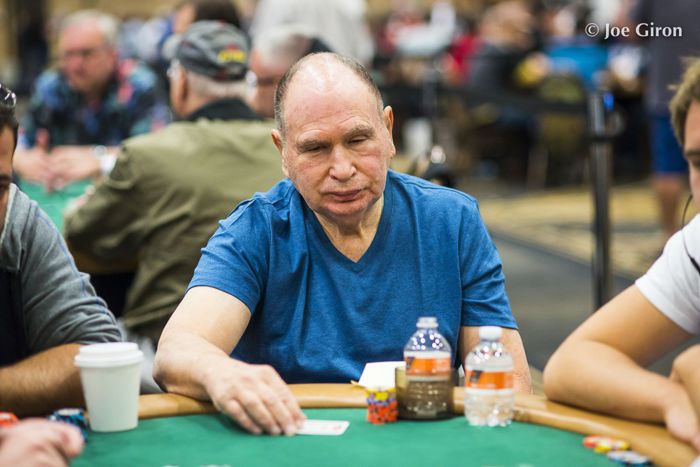 The now retired poker announcer, 77, grew up in Brooklyn, New York and dreamed of one day becoming a Major League Baseball star. He wasn't athletic enough to achieve those goals, but he did put together a successful career in multiple industries.
Long before his days of poker commentary, he famously played the role of "Gabe Kotter" in the hit 1970s sitcom Welcome Back Kotter. In the 1980s and 1990s, he played poker almost religiously, and was considered a much better pro back then than his goofy TV image may have indicated.
Kaplan won the $10,000 buy-in Amarillo Slim's Super Bowl of Poker tournament for $190,000 in 1980 and has nearly $2 million in live tournament cashes, according to the Hendon Mob.
Kaplan's poker broadcasting career began in the 1990s with his commentary of the World Series of Poker on ESPN. After Stu Ungar's shocking 1997 WSOP Main Event victory, Kaplan memorably asked the three-time world champion who had fallen on hard times due to drug addiction if his life will go differently moving forward.
"Well, I hope so," Ungar responded, not exactly expressing confidence.
Ungar tragically passed away in Las Vegas less than a year later at the age of 45. Kaplan, a personal friend of the Poker Hall of Famer, would go on to host High Stakes Poker alongside Benza starting in 2006 on the Game Show Network.
The duo would complete the first five seasons together during poker's greatest era. High Stakes Poker was an instant hit and still to this day considered by many the greatest show in poker history.
Listen to Mori Eskandani on the PN Podcast here!
History of High Stakes Poker
Benza and Kaplan formed a comedic duo and fans loved their sarcastic humor, witty banter, and overall chemistry. In Season 6, Kaplan was paired with Kara Scott as Benza stepped away. Comedian Norm Macdonald, an avid poker enthusiast and former Saturday Night Live cast member who passed away in 2021, was the sole host in Season 7 (2011).
Much like Poker After Dark, which aired on NBC during the poker boom era, High Stakes Poker lost its main advertisers following Black Friday (April 15, 2011), and Game Show Network pulled the plug on the show.
In 2020, legendary poker TV producer Mori Eskandani revived the show and brought Season 8 to PokerGO, and he brought back both Kaplan and Benza as co-hosts.
The duo would host the show together again last year during Season 9 and then one last time for the premiere episode of Season 10 Tuesday night.
PokerGO will announce Kaplan's replacement for the remainder of Season 10 next week. The next episode is scheduled to air at 8 p.m. on Tuesday. Possible replacements may include Ali Nejad, Lon McEachern, or perhaps a broadcaster from outside the poker industry.