Poker
High Stakes Action Explodes at GGPoker; Battle of Malta Champion Crowned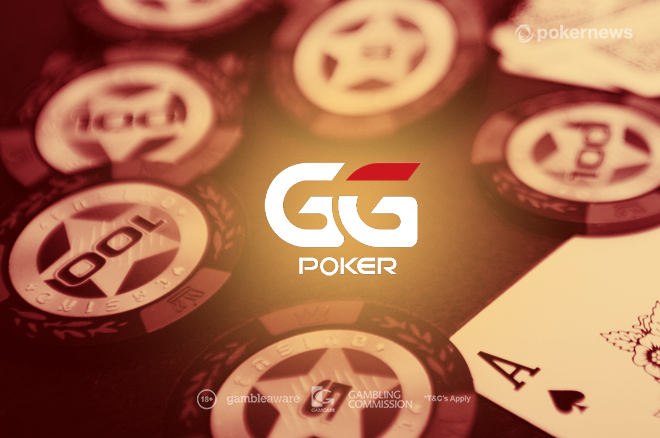 [*]
GGPoker was the place to be for high stakes online poker tournament action this weekend, with dozens of major events, including the Battle of Malta Main Event, taking place and paying out vast sums of cold, hard cash.
The Battle of Malta Main Event final table paid out €1,399,070 ($1,650,216) on its own, so it makes perfect sense to start our round-up there.
Battle of Malta Main Event Final Table Results
| Place | Player | Country | Prize |
| --- | --- | --- | --- |
| 1 | Raggaz | New Zealand | €378,285 |
| 2 | petiperi | Turkey | €283,672 |
| 3 | Dzmitry Urbanovich | Belarus | €212,724 |
| 4 | Gabriel "Gabsdrogba" Medeiros | Brazil | €159,520 |
| 5 | Brandon "TryLSD" Sheils | Ireland | €119,623 |
| 6 | allini | Tunisia | €89,705 |
| 7 | Georgios Manousos | Austria | €67,269 |
| 8 | Joao "Wim Hof" Ferreira | Luxembourg | €50,444 |
| 9 | NetWizards | Hong Kong | €37,828 |
Some 6,591 players bought into the Battle of Malta Main Event and blew the €3 million guaranteed prize pool out of the water. The top 700 finishers shared a cool €3,443,797, with almost €1,400,000 of that princely some awarded at the nine-handed final table.
Nobody at the final table won less than €37,828, the prize awarded to ninth place finisher "NetWizards." Joao "Wim Hof" Ferreira joined NetWizards on the sidelines, doing so with €50,444 in tow, before Georgios Manousis fell by the wayside in seventh, a finish worth €67,269.
GGPoker Announces Full 33-Bracelet WSOP Online 2021 Schedule
The last five-figure prize of the tournament found its way to the GGPoker account of "allini," namely €89,705.
The final five became four when British pro Brandon "TryLSD" Sheils saw his tournament end abruptly. Although naturally disappointed not to take this tournament down after going so deep, Sheils has €119,623 reasons to wear a smile on his face today.
Brazilian pro Gabriel "Gabsdrogba" Medeiros' run at the title was halted in fourth place for €159,520, with Dzmitry Urbanovich crashing out in third for €212,724, which sent the event into the heads-up stage.
Turkey's "petiperi" and "Raggaz" of New Zealand butted heads in a one-on-one battle for the title. There was no deal struck between the two players despite a €94,613 difference in prize money. This meant petiperi got his hands on €283,672 when he fell at the final hurdle, leaving Raggaz to scoop the gargantuan €378,285 top prize.
Raggaz is on quite a run this year. They secured a $145,994 payout in May when they won the BIG 25 event at the WSOP Circuit Online, a result that came with a coveted WSOPC ring. Look out for Raggaz during the upcoming 2021 WSOP Online at GGPoker.
How to Join our FREE Club PokerNews at ClubGG
Artur Martirosian Helps Himself to a €107K Score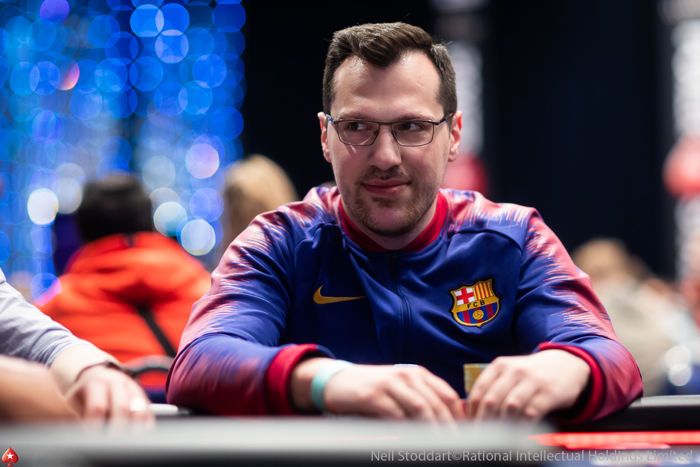 It was a Russian one-two in the $1,050 Battle of Malta Sunday High Rollers Main Event with Artur Martirosian and Vyacheslav "SpaceInside" Zaslavsky chopping when heads-up.
A field of 586 entrants ensured the $500,000 guarantee was surpassed by $86,000, and it was the top 60 finishers who walked away with a slice of this ample pie.
Such luminaries as Damian Salas, Niklas Astedt, Christian Rudolph, and Simon Mattsson cashed in this event but fell short of the nine-handed final table.
Lachezar "Psychedelica" Petkov was the first of the finalists to bow out, doing so with $11,376 making its way to his bankroll. Julian "don chimbo" Pineda, Marius Gierse, Wei Zhao, and Sheng "asdf3578" Liu joined the Pole on the rail.
Two Austrians busted, first Matthias Lipp then Roman Hrabec, which left Martirosian heads-up against his fellow Russian, Zaslavsky. The Russian duo struck a deal that saw Martirosian collect $107,583 when he came out on top of the one-on-one battle, while Zaslavsky netted $91,493 for his $1,050 investment.
Battle of Malta Sunday High Rollers Main Event Final Table Results
| Place | Player | Country | Prize |
| --- | --- | --- | --- |
| 1 | Artur Martirosian | Russia | $107,583* |
| 2 | Vyacheslav "SpaceInside" Zaslavsky | Russia | $91,493* |
| 3 | Roman Hrabec | Austria | $63,974 |
| 4 | Matthias Lipp | Austria | $47,974 |
| 5 | Sheng "asdf3578" Liu | China | $35,975 |
| 6 | Wei Zhao | China | $26,977 |
| 7 | Marius Gierse | Austria | $20,230 |
| 8 | Julian "don chimbo" Pineda | Mexico | $15,170 |
| 9 | Lachezar "Psychedelica" Petkov | Poland | $11,376 |
*reflects a heads-up deal
Is Your WSOP Mental Game All Set? Mindset Coach Elliot Roe Shares Key Tips
Check Out These Other Notable Victories at GGPoker on July 25
[LIST]
[*] [B][PLAYER="jonah-silverstein"]Jonah Silverstein[/PLAYER][/B] – first-place in the $525 Battle of Malta Bounty Hunters HR Main Event for $102,519*
[*] [B][PLAYER="david-tovar"]David "Fossao" Tovar[/PLAYER][/B] – first-place in the €525 Bounty for the King Royal Championship for €88,376*
[*] [B]tiltjam[/B] – first-place in the $150 GGMasters for $56,740
[*] [B]Marius Gierse[/B] – first-place in the $5,250 Sunday High Rollers Special for $47,550
[*] [B]pennyblack[/B] – first-place in the $250 Sunday Main Event for $35,129
[*] [B][PLAYER="joao-vieira"]Joao Vieira[/PLAYER][/B] – first-place in the $1,050 Sunday High Rollers Heater for $31,471*
[*] [B]Stormp00per[/B] – first-place in the $315 Sunday Bounty King for $30,235*
[*] [B][PLAYER="isaac-haxton"]Isaac Haxton[/PLAYER][/B] – first-place in the $1,050 Battle of Malta Omaholic Main Event HR for $29,368
[*] [B][PLAYER="victor-pertile"]Victor "Q6d6" Pertile[/PLAYER][/B] – first-place in the $525 Sunday High Rollers Special for $27,837
[*] [B]SickGG![/B] – first-place in the $210 Bounty Hunters Sunday Special for $25,726*
[*] [B]Jonah Silverstein[/B] – first-place in the $840 Sunday high Rollers Bounty Special for $24,939*
[*] [B][PLAYER="hristivoje-pavlovic"]Hristivoje "ALLinPav" Pavlovic[/PLAYER][/B] – first-place in the $250 battle of Malta Sunday Super Saver for $22,044
[*] [B][PLAYER="nick-maimone"]Nick Maimone[/PLAYER][/B] – first-place in the $300 Sunday Marathon for $20,402
[/LIST
*includes bounty payments
[*]
[*]Source link