Poker
Guinness World Record-Breaking Chip Collection on Display in Las Vegas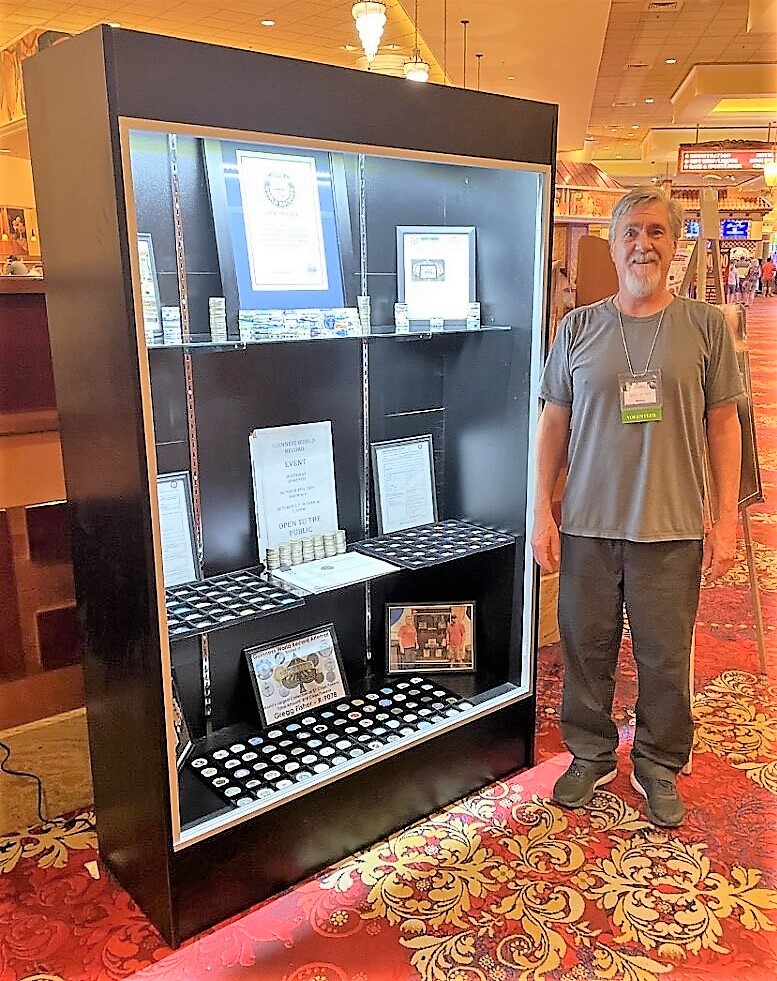 Gregg Fisher already stands as the world's most prolific collector of casino chips. The Las Vegas resident holds a place in the Guinness Book of World Records for the largest assemblage of casino chips and tokens.
Fisher achieved that mark with an authenticated collection of 818 chips. As per Guinness standards, each of those chips comes from a different casino.
That collection, representing 818 different casinos, falls far short of the new benchmark Fisher wants to achieve.
Fisher attempts to break his own record with an updated gathering of 2,222 casino chips and tokens. That collection was on display at Spinettis Gaming Supplies in downtown Las Vegas Sept. 27-29.
The display allowed the public to experience a chip collection nearly three times bigger than the one currently credited as the world record holder.
Went to @Spinettis yesterday w/ @Kevmath & @jessefullen to check out Gregg Fisher's Guinness World Record attempt f… https://t.co/1d4p15ymYT
Authenticating Fisher's Chips
In order for the 2,222-chip series to go down as an official world record, the entire collection needed to be painstakingly verified by Guinness.
As with the current record held by Fisher, each chip or token must be from a different casino to count toward the record. Fisher, who's a member of the Casino Collectibles Association, knows the authentication process well.
"The record is based on the largest number of items over a single subject in a private personal collection," said Fisher in a press release from the Casino Collectibles Association. "In this case, only one chip or token from a specific casino is counted."
"So, in my case, the number of items in this Guinness World Record represents the same number of different casinos. I cannot thank Spinettis enough for all of the assistance provided on my record quest."
Two authorized independent witnesses from Spinettis Gaming Supplies needed to document and verify each of the 2,222 pieces in the collection, then send that documentation to Guinness World Records for a 12-week review process.
According to the Casino Collectibles Association, around 40 percent of all Guinness World Record attempts are rejected due to errors in paperwork.
If Fisher's new record attempt does make it through, the collection will go back on public display at the 29th Annual Casino Collectibles Association show June 16-18, 2022 at South Point Hotel and Casino.