Poker
Germany's Leon Sturm, Robert Mizrachi Leading WPT Venetian Final Table With 7 Left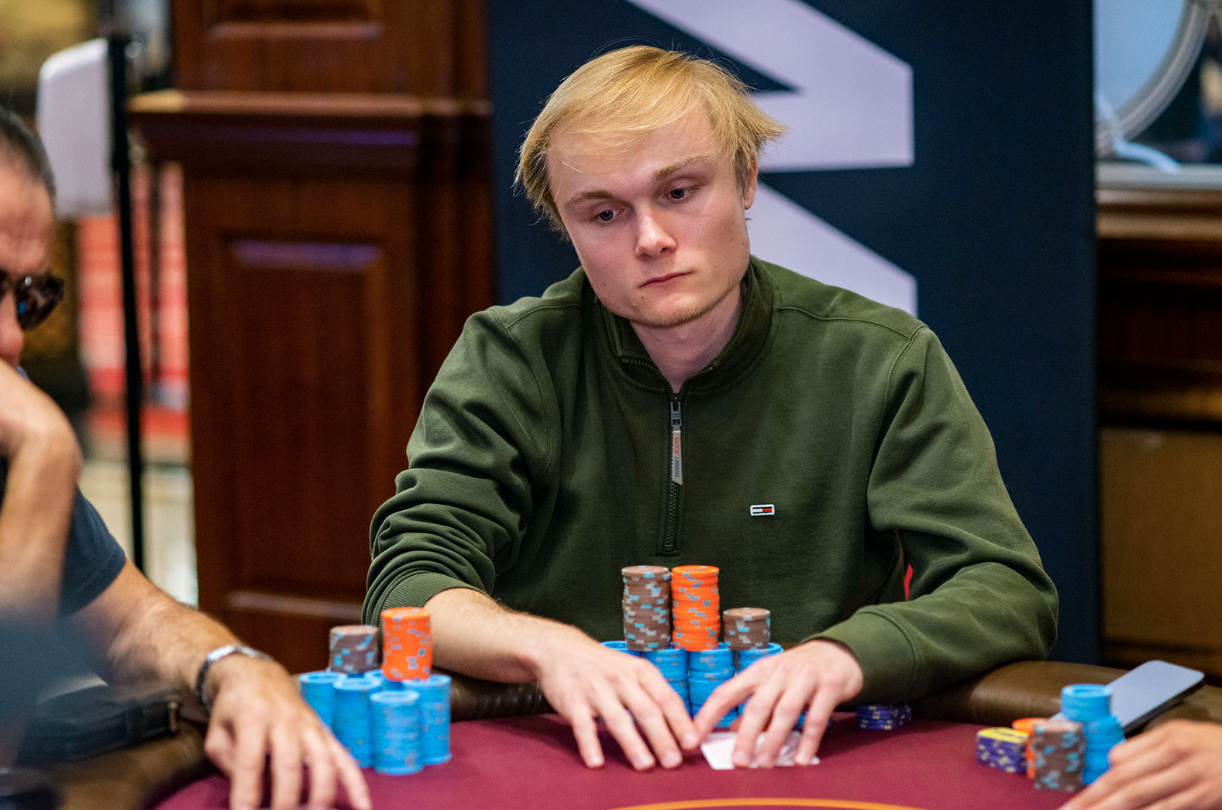 Germany's Leon Sturm leads the seven players left at the final table of the World Poker Tour (WPT) Venetian $5,000 buy-in Main Event in Las Vegas. Close on Sturm's tail is four-time World Series of Poker (WSOP) bracelet winner Robert Mizrachi, who like Sturm is after his first WPT title.
Actually, all seven of the remaining players, including Yulian Bogdanov, Raul Manzanares and Arian Stolt, are after their maiden WPT titles, meaning a new champion will be crowned.
WPT Venetian Final Table Chip Counts
| | | | | |
| --- | --- | --- | --- | --- |
|   | SEAT | PLAYER | CHIP COUNT | BIG BLINDS |
|   | 1 | Yulian Bogdanov | 6,000,000 | 40 |
|   | 2 | Leon Sturm | 19,650,000 | 131 |
|   | 3 | Javier Zarco | 4,725,000 | 32 |
|   | 4 | Raul Manzanares | 1,275,000 | 9 |
|   | 5 | Mike Vanier | 9,500,000 | 63 |
|   | 6 | Arian Stolt | 5,600,000 | 37 |
|   | 7 | Robert Mizrachi | 12,350,000 | 82 |
Day 3 was supposed to play down to six but the schedule was adjusted as play dragged on for more than 12 hours. Day 4 commences July 17 at noon local time and will play down to a winner, who will take home $894,100 and have their name etched on the Mike Sexton WPT Champions Cup.
PokerNews was on-site for Day 3 of the WPT Venetian and captured some of the day's action. Here's a look at some of what took place on Saturday afternoon and evening.
Early Action
The field of 36 players narrowed in the first two levels to leave four tables remaining. At Table 30, Mizrachi played a heads-up pot out of position against Yiannis Liperis and got to the river on a three-diamond board.
Mizrachi checked the river and induced a bet of about 300,000 from Liperis before check-raising to 625,000 for most of his opponent's stack. Liperis called and mucked when Mizrachi showed a nine-high flush.
The next hand, Liperis moved all in from under the gun and Mizrachi isolation-raised from the small blind with pocket fives to dominate the ace-five of Liepris, who couldn't improve and was eliminated in 28th place for $26,700.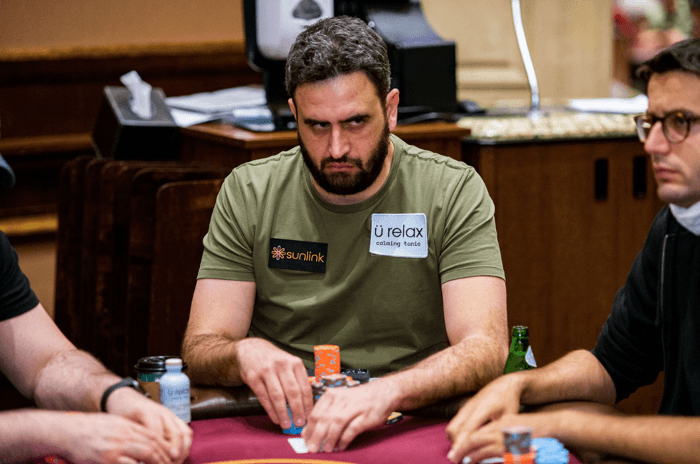 There was another casualty at Table 30 shortly after when Joe Serock open-shoved in early position with ace-queen and was looked up by Manzanares on the button with pocket threes. A flopped full house for Manzanares was bad news for Serock and he hit the rail after failing to improve.
Others who bowed out early on Day 3 include WPT champ Frank Stepuchin, who ran his ace-eight into the pocket rockets of Jerry Wong to go out in 33rd place for $22,800, and Jake Schwartz, who went out in painful fashion when he got it in with ace-king to dominate the ace-four of two-time WPT champion Tony Tran.
Both players flopped a pair of aces and it was looking like a sure double for Schwartz before a four on the river sent him out in 31st place for $26,700, according to WPT live updates.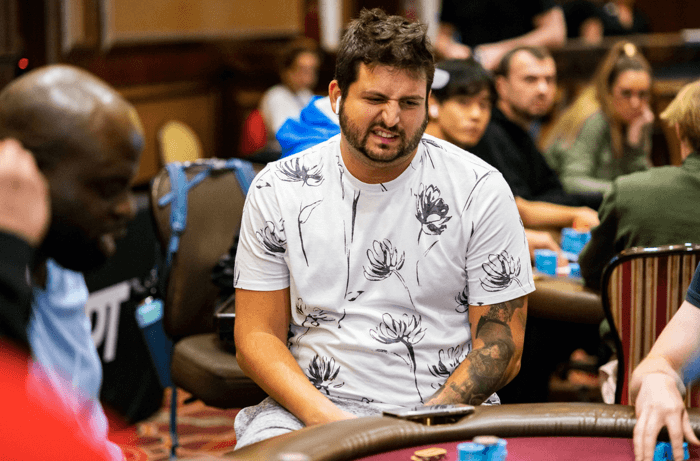 Another Champion Falls
Later in the evening, the field had shrunken to two tables after the eliminations of Wong (24th $31,70), Alex Keating (21st – $31,700), Hossein Ensan (20th – $38,200) and others.
In one of the final hands before dinner break, Tran opened from early position and 2021 WPT Choctaw winner Dapo Ajayi flat-called in the small blind. Javier Zarco three-bet jammed a stack of about 2 million from the big blind and Tran used a time chip before folding. Ajayi also went in the tank and eventually called with Zarco covered.
Ajayi held pocket nines against the ace-king of Zarco and couldn't hold as a king on the turn gave Zarco the better hand for a double-up. Tran revealed he had ace-queen.
"That's part of why I called. I was so sure you had an ace," Ajayi said as he was left with crumbs.
Two hands later, Ajayi found himself all in with ace-ten of clubs to be in bad shape against the pocket aces of Juan Pardo. Though he flopped a pair of tens and picked up a flush draw on the turn for a sweat, Ajayi couldn't improve and the WPT champion was sent out in 14th place for $57,000.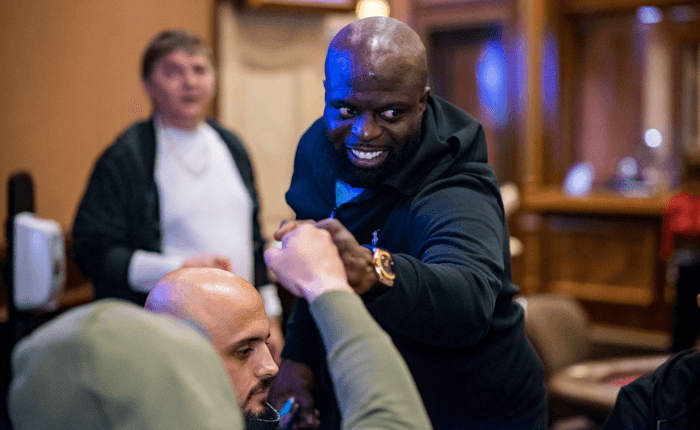 Best Free to Play Slots
Final Table Reached
Players reached the nine-handed final table when Mike Eskandari fell in 10th place for $89,000 when his jacks couldn't win a flip against the ace-queen of Sturm.
Tran was the first out at the final table in a brutal cooler where he rivered a full house with fives full of aces, which was no good against the better full house of Sturm with aces full of jacks.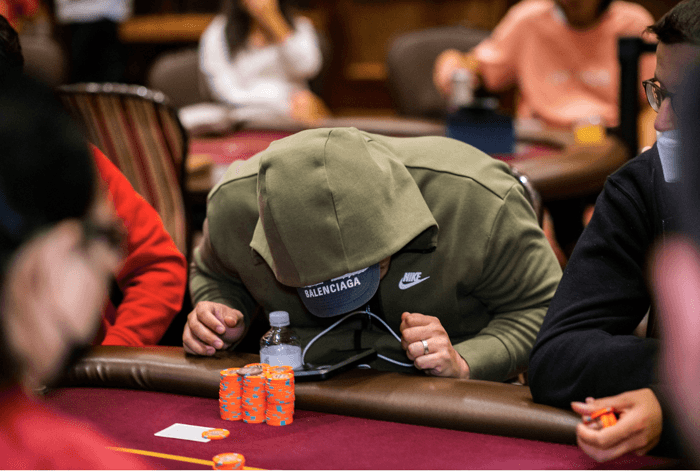 Juan Pardo fell in eighth for $113,000 when his ace-king couldn't win a race against the queens of Mizrachi.
PokerNews will be back on-site today to check out the Day 4 action ahead of the next WPT champion being crowned.
Photos courtesy Joe Giron and WPT