Poker
From Bust to High Roller Champion – Justin "Jsaliba2" Saliba's Road to WSOP Gold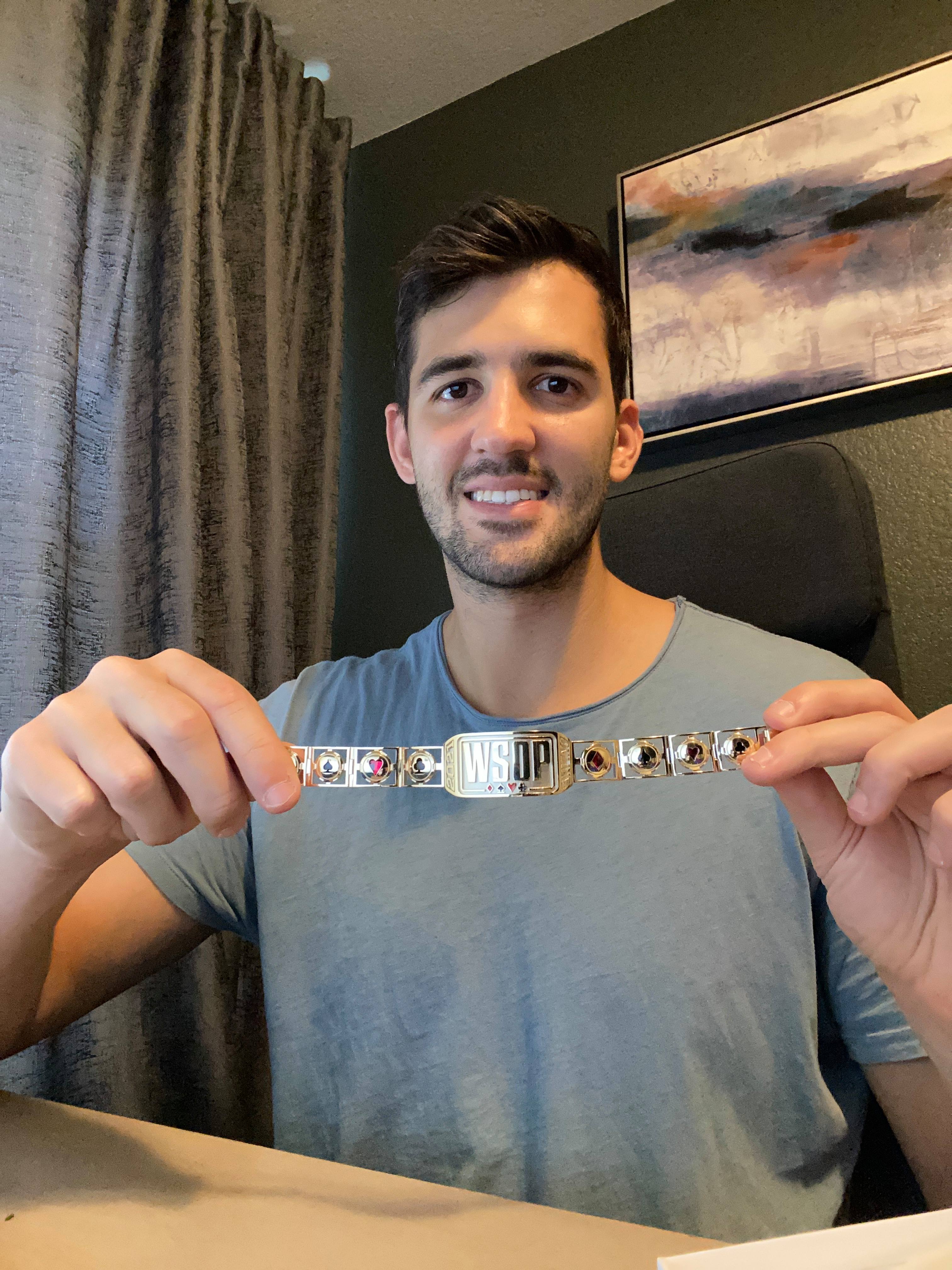 In the middle of July, 26-year-old Justin "Jsaliba2" Saliba topped a 188-player field to win the 2021 World Series of Poker (WSOP) Online Event #15: $5,300 NLH High Roller for $253,800 and his first gold bracelet.
Prior to the win, Saliba had lifetime earnings of $171,616 dating back just two years according to The Hendon Mob, of which $163,465 had come over the three months prior. Saliba was an emerging player in the poker landscape, and now as a WSOP High Roller bracelet winner it's safe to say he's arrived.
But who is this young star and where did he come from? PokerNews decided to find out by chatting with the man himself, who was kind enough to talk about his poker journey.
Soccer Was His First Love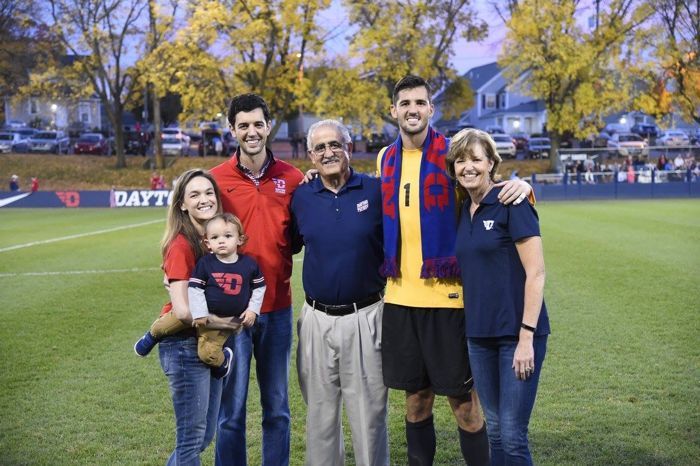 Originally from Dayton, Ohio, Saliba has an older brother, Joey (30), and a little sister, Alaina (23). His father, Tony, immigrated from Lebanon in his teens and met his mom, Susan, in college. Their backgrounds are both in chemical engineering with his father being a professor at the University of Dayton and his mom working on the research side of things at UDRI before retiring recently.
"I'm really close with all of my family and really fortunate that they've always been so supportive of everything I've been into throughout my life," Sailba told PokerNews. "It definitely made the transition to playing poker easier knowing they believed in me and were always my biggest fans. I'll always be incredibly grateful for that."
"When you're that age, you just want to be doing anything your older brother is doing, so I immersed myself in the game."
It was actually with his family that he learned how to play poker for the first time around the age of 10 or 11. His brother Joey was playing with friends while watching the game on TV, including ESPN's World Series of Poker Main Event coverage and even the short-lived scripted poker drama Tilt.
"When you're that age, you just want to be doing anything your older brother is doing, so I immersed myself in the game, watching and playing poker with them as much as possible," Saliba said of his poker origins. "It's definitely still some of my favorite poker memories playing as a kid in Riley Beck's basement with my brother, Joey, Pat Sedlar, Matt Latta, and other kids in the neighborhood"
Naturally, the group found their way to online poker and came up with a clever way to fund their habit.
"Shortly after we started playing online someone figured out that if you took these long online surveys, you could get $10 of free-play on PokerStars. So, they put me to work watching these videos and taking the surveys, then we would all sit around the computer trying to run up the $10 playing three-man SNGs having no idea what we were actually doing, but having a blast with it."
Like many boys who grew up in the Midwest, Saliba was also into sports, and when he entered high school poker took a backseat to soccer. During his Junior year, he also fell headfirst into chess, a game that would take up most of his time as he joined the chess team and worked his way up the ranks.
"I never became an expert in chess, but we won our first league championship my senior year and went on to States and Nationals for the first time," he explained. "I still love chess, but I always kind of knew that I'd started too late to ever be extremely good – and my main focus was still soccer."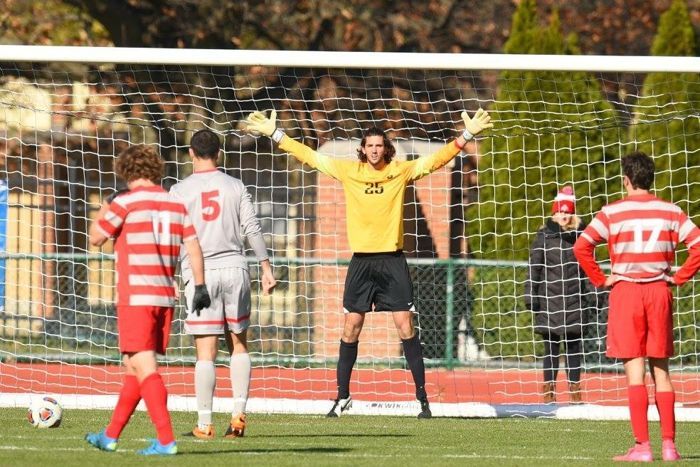 After high school, Saliba attended the University of Dayton where he graduated with a chemical engineering degree and played Division 1 soccer as a goalkeeper with professional aspirations.
"Our 2015 season was the best season in school history. We won the league championship, hosted an NCAA tournament game for the first time, and made it to the second round of the NCAA tournament. Our two best players got drafted into the MLS two years in a row, so it was definitely on the minds of a bunch of the players to try to make it to the next level. After college, I got invited to a combine with Toronto FC in the MLS and some 2nd Division teams, but I didn't get drafted or signed to a pro contract. I wasn't quite talented enough, and never worked hard enough to really make up the difference."
Making His Way to Vegas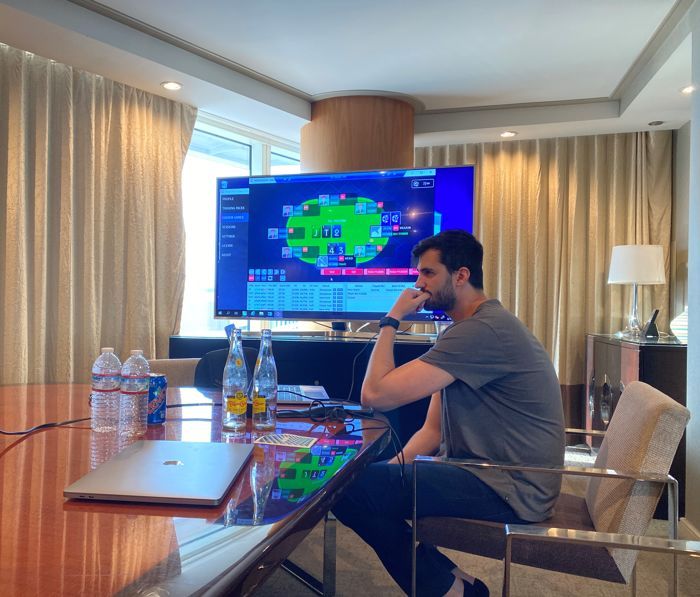 Saliba, who worked part-time as a Research Assistant in the UDRI Advanced High-Temperature Materials Lab while in college, eventually found his way back to poker and met his first poker study group in 2017 through a mutual friend.
"Two Twitch streamers, Shaundle Pruitt and Jarred Gabin and a few others, really took me under their wing and started helping me approach poker the right way and I started to really learn the fundamentals," he said.
At the beginning of 2019, Saliba moved to Vegas to grind cash games. That summer, his good friend Aram Zobian asked Saliba if he'd be playing the WSOP Main Event.
"I told him I wasn't going to play and he started laughing at me and told me I had to play. He snap took half my action and I went and played the next day – nothing really came from it, but I did start to get the feeling that moving over to tournaments would be pretty enjoyable, and I started playing a few here and there online."
When COVID hit in early 2020, Saliba decided to really dive into tournament poker and started grinding only tournaments online throughout quarantine. He traveled to Playa del Carmen for the GGPoker WSOP Online series and really started firing hard and working on his game constantly.
"Although I got buried over there it was a really fun time and a great learning experience," Saliba admitted. "I was really fortunate to start talking strategy and learning from some of the best young tournament players in the game which really helped me improve quickly. Once post-COVID world started opening back up, I knew I wanted to start playing some of the big live events and really try to make a name for myself in the poker world."
Working with Jonathan Little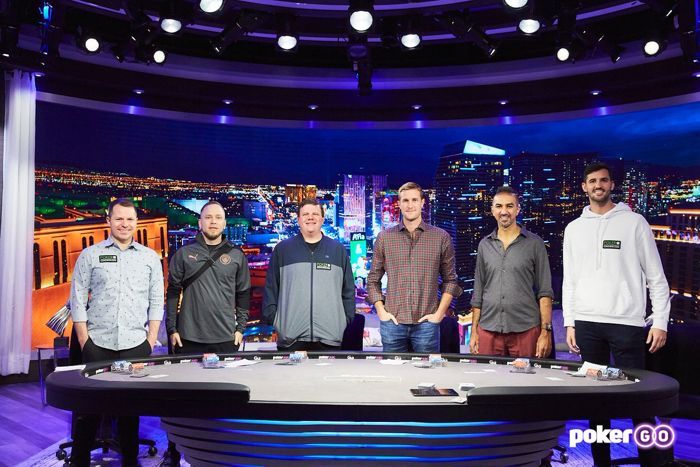 One of the ways Saliba has made a name for himself in the industry is by working with Jonathan Little and PokerCoaching.com, which he calls "one of the biggest catalysts to my career."
After reading some of Little's books, Saliba reached out to the poker pro back in 2017 inquiring about coaching.
"He sent me his coaching rates which I couldn't afford, so I told him that his social media and YouTube strategy was bad at the time and offered to work on them in return for his coaching. He agreed, gave me a free membership to PokerCoaching.com, reviewed my hands every 2-4 weeks, and I would work on his social media and YouTube presence."
During this time, Saliba put in volume online (a million hands of 6-max) and moved up in stakes. He thought he was "the best" and "swinging hard," but the results didn't support that as he went busto.
"I sent him a note and told him I was ready to move on with my life, get an engineering job, and just play poker as a side-hobby."
"I sent him a note and told him I was ready to move on with my life, get an engineering job, and just play poker as a side-hobby. Jonathan responded and told me to give him a call the following day. On the call, he asked if I was interested in just working for him full-time instead. He pretty much told me, 'I'm essentially going to pay you to study poker and improve PokercCaching.com. I want you to go through every piece of content that I've made, and that the other coaches have made, turn it into short-form content, quizzes, e-books, etc. and help me and my business partner, Dan, grow the business.'"
Saliba took him up on the offer and helped take Little's coaching business to the next level, which includeda strategy series right here on PokerNews.
"I tried to learn as much as I could while creating sub-content from his courses and books for media, marketing, etc. Once I'd built a good foundation, he had me read Will Tipton's books, get all of the different solvers and software, and he set me up with private coaching with GTO expert Michael Acevedo. Michael helped me improve and I started building out more content for Jonathan and PokerCoaching.com, as well as still working on lots of media/marketing/content related projects for the company."
Saliba was able to rebuild his bankroll, learned better discipline, and in January 2019 made the aforementioned move to Las Vegas. While there, he took a more active role at PokerCoaching.com creating cash game content under his screen name "JustGTO" and now serves as head of content for PokerCoaching.com.
Winning a Bracelet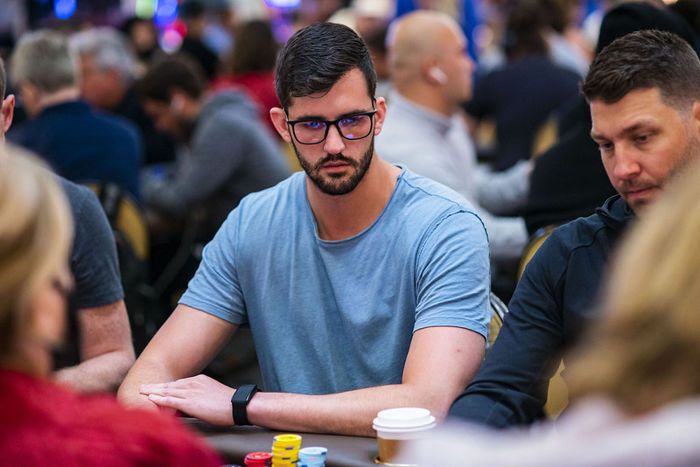 For most players fortunate enough to win a WSOP gold bracelet, the moment of victory is a joyous one. That wasn't really the case for Saliba.
"Immediately after the win, I wasn't all that happy, to be honest," he said. "I'd made some mistakes at big final tables recently that had been hanging over my head a bit, so I think it felt like more of a relief initially that things went so smoothly late. Plus, it was late and I was just mentally exhausted I think."
While the gravity of the moment may not have struck right away, it did the following morning.
"When I woke up, it felt surreal – seeing all of the support from friends and family – I definitely felt really happy. It's really easy to get caught up in the grind of everything, but I think seeing all of the love and support from people I care about really put things into perspective and made me feel really grateful for the experience, and really happy to win my first bracelet."
While the bracelet was nice, the quarter-million dollars will have a bigger impact on Saliba.
"The money definitely means more to me at this point, I've never really cared too much about accolades or trophies," he admitted. "Perhaps over time that will change, but the money right now opens up new opportunities and gives me more freedom, which means a lot to me right now."
When asked if he had any plans for the money, Saliba answered, "Maybe I'll buy a new backpack or a nice watch, but pretty much all of it will just be reinvested. There's so much action coming up it's incredible. So hopefully, I'll just take bigger pieces of myself in the upcoming high rollers."
While Saliba is relatively new to the poker scene, he has aspirations to stick around for a long time echoing the longevity of guys he admires like David Peters, Jason Koon, and Brian Altman, just to name a few.
"Some people come in and out of the game, and others have crushed it for a decade. I want to be someone who is getting it done for a long time," he said. "Right now, I just want to get better every day and perform at a high level consistently. I don't really have big goals of hitting a seven-figure score or winning more bracelets or anything like that, there's just so much variance in poker to strive for things like that. I'm in love with the journey of trying to get as good as I possibly can at this game and I don't see that changing anytime soon."
For more on Saliba follow him on @Justin_Saliba on Twitter.