Do Ambassadors Have Moral Responsibility When Representing Unregulated Sites?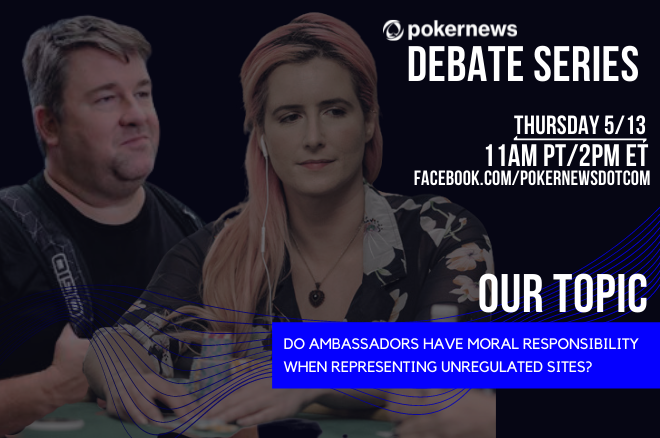 After the first episode of the PokerNews Debate Series weighed up whether Phil Hellmuth is only good against bad players, the Series is back for a second episode that streams on the PokerNews Facebook this Thursday, May 13 at 2pm EST.
The Topic
The topic of the second PokerNews Debate will be:
Do Ambassadors Have Moral Responsibility when Representing Unregulated Sites?
The Panellists
Two PokerNews staffers will debate both sides of this argument. Jason Glatzer will argue that ambassadors do have a moral responsibility when representing unregulated sites, whereas Mo Nuwwarah will not.
Note: Debators were assigned their position on this issue, and their comments do not necessarily reflect their opinions or that of PokerNews
The Format
With the debate streamed live on Facebook, each side will have three minutes with time for a one-minute rebuttal. We will then open up the floor to viewer's questions and opinions.
Check Out The Last PokerNews Debate
Recommended for you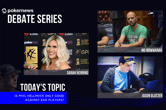 PokerNews Debate Series: Is Phil Hellmuth Only Good Against Bad Players?