Poker
DJ Kim Lee To Host Female-Focused GG Spring Festival $20K GTD Event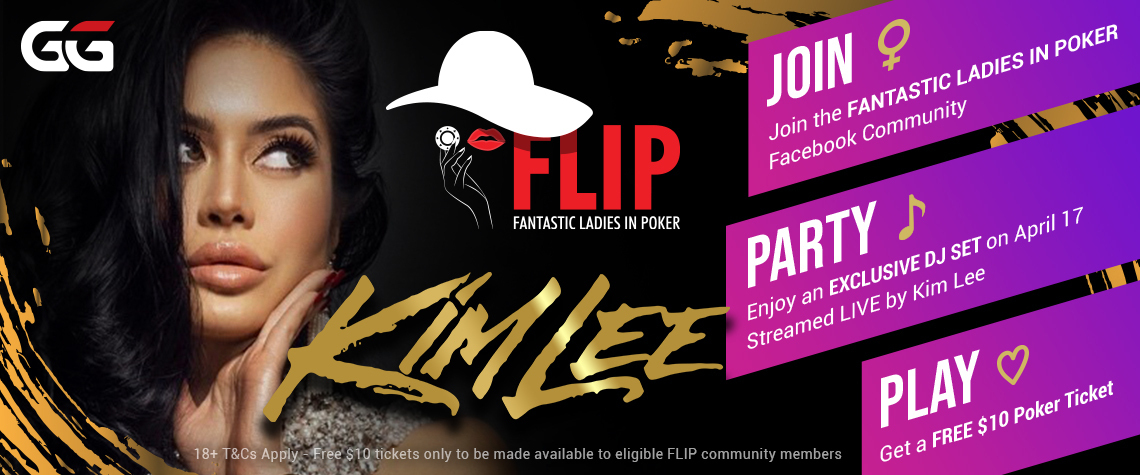 The party atmosphere continues for the third Saturday in a row at GGPoker as part of ongoing the record-breaking $150 million guaranteed GGPoker Spring Festival (GGSF).
The host for this Saturday's party will be superstar DJ Kim Lee performing an exclusive set live on GGPoker.TV on April 17 at 8 p.m. CEST / 2 p.m EDT.
This is not all as GGPoker will also be also celebrating its partnership with the Fantastic Ladies In Poker (FLIP) and the female-focused group's founded Daiva Byrne with a tournament kicking off at the same time featuring a $20,000 guarantee.
The tournament boasts a reasonable $10 buy-in but eligible FLIP members will be able to play for free while also being eligible for additional prizes on top of the prize pool.
If you aren't familiar with FLIP, they are a female-focused facebook group where achievements of female poker players around the world is celebrated while also focusing on growing the female poker community and providing support. GGPoker partnered with the Facebook group a couple of months ago and is looking forward to another party night.
"Partnering with the Fantastic Ladies In Poker, led by Daiva Byrne, has been a delight from day one," said John Scanlon, Head of Sponsorships & Live Events. "We're excited to host another party night as part of the GG Spring Festival, with the awesome Kim Lee providing the beats and hopefully lots of GGPoker's best players, both female and male, enjoying the music and tournament!"
Don't Miss the Party at GGPoker
About the FLIP Event
The $20K GGSF FLIP Breakthrough Event feat. Daiva can easily be found in the GGPoker lobby. The event is open to men and women alike, however, eligible FLIP members can get in for free by following instructions in their Facebook group with all others paying a small $10 buy-in.
At least $20,000 is guaranteed to be awarded but it could be much more depending on how many players enter the event. In addition, the top performing eligible FLIP member will win a Saint Laurent Leather Shoulder Bag (valued at $2,450), while a GG Spring Festival Main Event ticket with a sticker price of $1,500 will be awarded to the next best FLIP finisher.
The event will provide plenty of action with players starting with 10,000 in chips and blinds increasing every 10 minutes. Players eliminated early will be able to hop right back in if they so choose with late-registration open for the first 165 minutes of play.
Sign Up for a GGPoker Account Through PokerNews
If you want to play in this amazing event, you'll need to sign up for an account at GGPoker. The great news is if you don't have an account you can help yourself to an amazing welcome package.
Simply, download GGPoker via PokerNews and you will be awarded a huge welcome bonus with your first deposit 100 percent matched up to a maximum of $600, setting you up nicely in time for the Spring Festival.
The bonus releases into your account in $10 increments each time you earn 6,000 Fish Buffet Points, which is the equivalent of $60 in rake or tournament fees.