Poker
Daniel Negreanu "Stoked" Ahead of WSOP 2021; Daily Vlogs Set to Return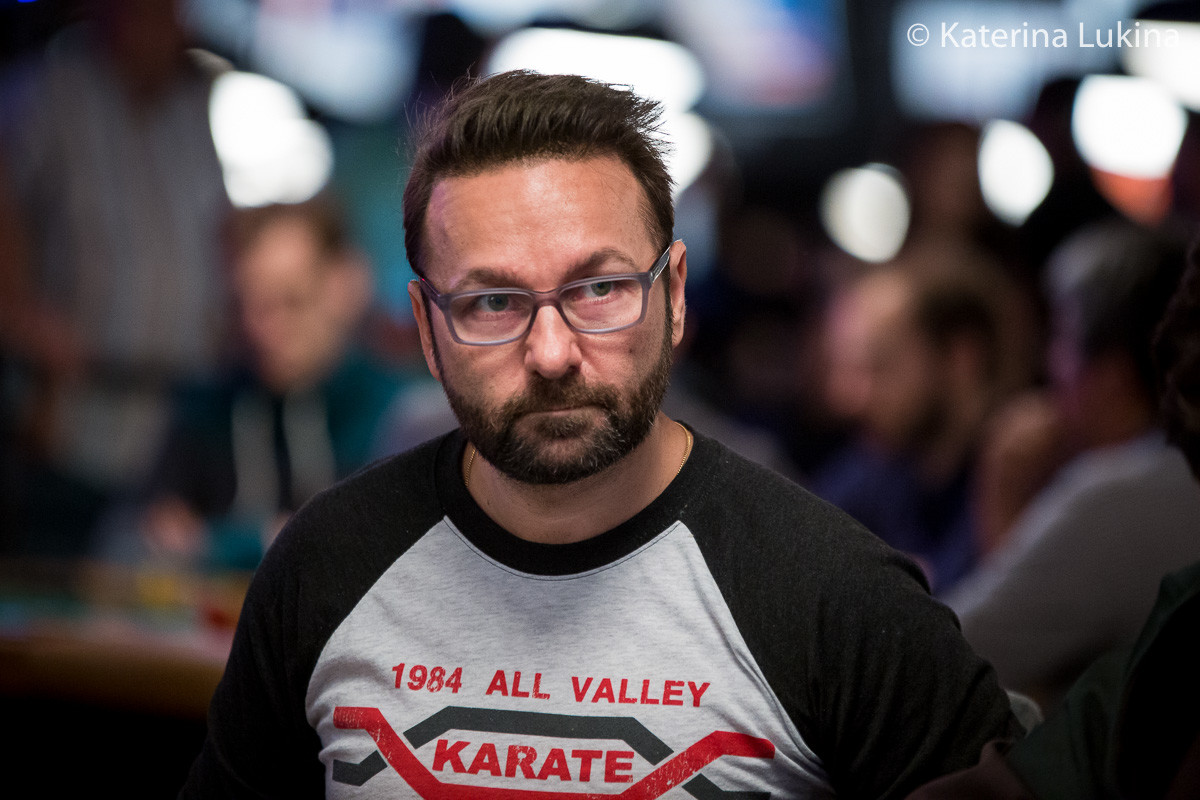 Poker players from all across the world are getting excited following the release of the World Series of Poker 2021 schedule, none moreso than Daniel Negreanu.
The six-time bracelet winner says he is "stoked" about the schedule, and already has plans for another memorable Series.
"It's my favorite time of year to grind," Negreanu told PokerNews. "Now that time is going to be October/November, and I'm looking forward to it. See you all there!"
Daniel Negreanu at the WSOP 2021
As usual, during the WSOP Negreanu plans to live in an RV at the Rio All-Suite Hotel & Casino, and says that the cooler temperatures in October and November, as opposed to the height of the Vegas summer, will make it much nicer.
The daily vlogs will also return as he aims to run deep in as many events as possible, and potentially win an unprecedented third WSOP Player of the Year title after winning in 2004 and 2013 (and narrowly missing out in 2019 as well!).
This will be Negreanu's first World Series of Poker since signing with GGPoker in November 2019.
What Events Will Negreanu Play at the WSOP 2021?
"There are so many events I'm super excited about," Negreanu told PokerNews. "There are way more mixed games at high buy-ins with a $25,000 H.O.R.S.E. to start things off […] as well as the $50,000 Poker Players Championship.
"Then at the end for all the degen super high gamblers there's a $250k no-limit [and a] $100k no-limit."
In 2019, Negreanu came close to clinching a seventh bracelet, finishing second to Keith Tilston in Event #83: $100,000 High Roller.
Flip & Go Bracelets
One of the new bracelet events for the WSOP 2021 is the Flip & Go tournament, which first debuted on GGPoker earlier this year.
Negreanu previously called Flip & Gos "incredibly easy" and is looking forward to this unique tournament concept making its WSOP debut.
---
Related: Flip & Go Tournaments "Incredibly Easy" says Daniel Negreanu
---
"It's just fun!," said Negreanu. "If you're a GGPoker player you know what a Flip & Go is. It's going to be the same format, but we're gonna do it live. Pretty cool."
Will Negreanu Win A Seventh WSOP Bracelet?
Since winning his sixth bracelet in 2013, Negreanu has come close on several occasions to winning a seventh. In fact, the Canadian has finished in second or third eight times since then.
| Year | Place | Event | Payout |
| --- | --- | --- | --- |
| 2019 | 2nd | $100,000 High Roller | $1,725,838 |
| 2019 | 2nd | $10,000 Seven Card Stud Championship | $151,700 |
| 2018 | 3rd | $1,500 Eight Game Mix | $59,788 |
| 2017 | 2nd | $10,000 Omaha Hi-Lo 8 or Better Championship | $240,290 |
| 2017 | 3rd | $10,000 Tag Team No-Limit Hold'em Championship | $29,939 |
| 2015 | 3rd | $10,000 Seven Card Stud Hi-Lo 8 or Better Championship | $113,062 |
| 2014 | 2nd | $1,000,000 Big One for One Drop | $8,288,001 |
| 2014 | 2nd | $10,000 No-Limit 2-7 Lowball Draw Championship | $156,674 |
Will he pick up bracelet number seven in 2021? Let us know in the poll below:
Daniel Negreanu WSOP Record
Negreanu has one of the most impressive records in WSOP history, with six bracelets and 132 cashes across the WSOP, WSOPE and WSOP APAC.
| Year | Cashes | Final Tables | Bracelets | Total Cashes |
| --- | --- | --- | --- | --- |
| 2019 | 23 | 5 | 0 | $2,207,489 |
| 2018 | 5 | 1 | 0 | $110,103 |
| 2017 | 11 | 4 | 0 | $699,804 |
| 2016 | 9 | 1 | 0 | $205,782 |
| 2015 | 4 | 1 | 0 | $648,605 |
| 2014 | 9 | 2 | 0 | $8,545,408 |
| 2013 | 10 | 4 | 2 | $1,954,054 |
| 2012 | 8 | 1 | 0 | $160,457 |
| 2011 | 3 | 0 | 0 | $77,047 |
| 2010 | 6 | 2 | 0 | $205,109 |
| 2009 | 9 | 3 | 0 | $1,148,895 |
| 2008 | 8 | 3 | 1 | $520,293 |
| 2007 | 2 | 2 | 0 | $122,672 |
| 2006 | 5 | 2 | 0 | $559,540 |
| 2005 | 2 | 0 | 0 | $10,390 |
| 2004 | 6 | 4 | 1 | $346,280 |
| 2003 | 4 | 3 | 1 | $327,820 |
| 2002 | 3 | 2 | 0 | $95,640 |
| 2001 | 2 | 1 | 0 | $76,510 |
| 2000 | 0 | 0 | 0 | 0 |
| 1999 | 1 | 0 | 0 | $5,580 |
| 1998 | 1 | 1 | 1 | $169,460 |