Poker
Cordeiro Mixes it Up, Ding Keeps Winning on 'Poker After Dark'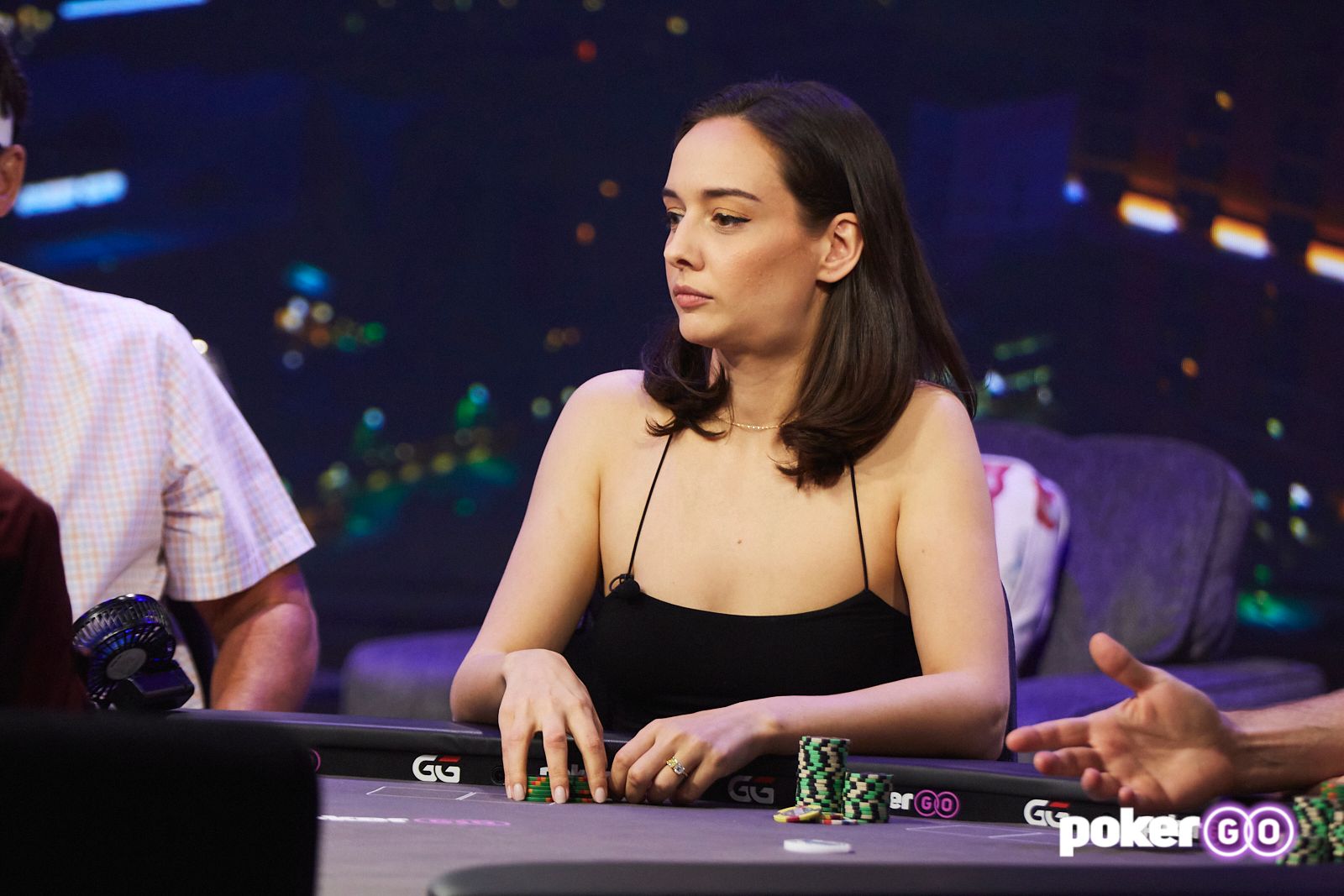 "Watch Your Step" week starring the boisterous Frank Stepuchin continued on "Poker After Dark" for the second week on PokerGO.
After plenty of loose action in the first show of $50/$100/$100 play — the latter a big blind ante — thanks in part to the seven-deuce bounty, more bluffing abounded in week two. Alex Ding continued to run people over, and Marle Cordeiro woke up after a quiet week one for some notable hands.
Remember, an annual subscription to PokerGO costs $99.99, but you can save $10 off by using promo code "PokerNews" at checkout.
Chop it Up Between Bardah and Ding
Ilyas Abayev opened for $300 with
in the cutoff and Ding made it $900 with
on the button. Ronnie Bardah woke up with
in the next seat and repopped it to $3,000.
That convinced Abayev to release but Ding didn't need long before shoving all in for Bardah's stack of $19,350.
"That's a lot of chips," Bardah said with a deep breath, counting his stack. "Run it twice?"
Ding said he would, Bardah called, and they saw the drama was lower than expected. Neither board brought anything much to sweat as the chop was secure on the turn the first time and the flop the second time.
Bluffing With the Best Hand
Ding raised to $300 in the cutoff with
and got action from Stepuchin (
) and Cordeiro (
) in the small and big blinds, respectively.
Everyone missed the
flop but Ding continued small for $300 and Stepuchin decided that was a good enough price to continue. He picked up the
turn and led out for $1,100. Ding called. On the
, Stepuchin asked what Ding would do if he moved all in.
"Can't shake this guy," he said. "What if I said all in?"
"I'd have a decision," Ding said with a smile.
"OK, all in," Stepuchin said, wagering his $9,850, well over the pot size.
Stepuchin showed and Bardah said it was a "sick value shove" with a laugh.
Cordeiro Calls Down
Ding opened for $300 with
and got a call from Bardah on his left holding
. Stepuchin woke up with
in the small blind and made it $1,300 to go. That didn't chase Cordeiro on his left, as she called with
.
They went heads up to
. Stepuchin continued for $1,100 and Cordeiro flicked in a call. Action checked through on the
turn, bringing a
. Stepuchin bet $2,900 and Cordeiro quickly called, though she didn't look thrilled about it.
"You win," Stepuchin allowed, and Cordeiro dragged $11,300.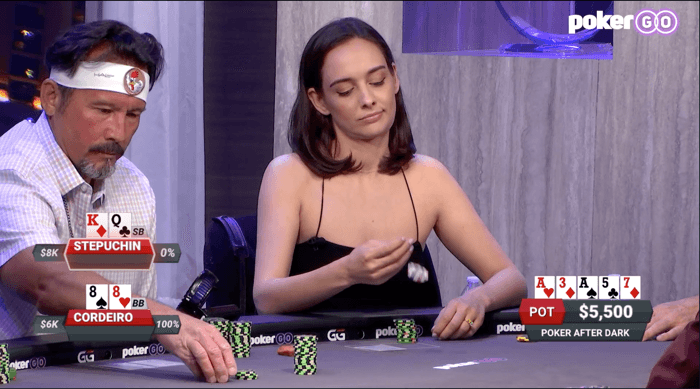 Cordeiro Executes Multi-Street Seven-Deuce Bluff
With a $300 straddle on courtesy of Stepuchin, Cordeiro opened early to $1,000 with
. Action folded to the straddle where Stepuchin held
that he called with.
Stepuchin check-called a bet of $800 on the
flop. He checked the
turn and Cordeiro barreled for $2,000. Stepuchin barely took any time to thin.
"You've got the goods, you've got the goods," he declared confidently, spinning his cards high into the muck.
Cordeiro grinned and turned over the rags silently.
"Dammit," Stepuchin said with a smile. Everyone tossed her $200.
"Can't Beat" Ding
Alan Richardson opened for $300 early with
and Abayev called on his left with
. Ding picked up the
and three-bet squeezed to $1,100 on the button. Only Richardson came along.
They saw a
flop that checked through to the
. Richardson led for $900 and Ding quickly called. On the
, Richardson announced $3,000 and Ding practically beat him in the pot.
"Can't beat him," Richardson said.
Ding tossed in first his ten, then his ace.
"You don't need this one," Richardson said turning the ace back over with a laugh.
"You're the best, around!" Bardah sang softly to Ding.
"You're a mean one, Mr. Grinch," Richardson countered.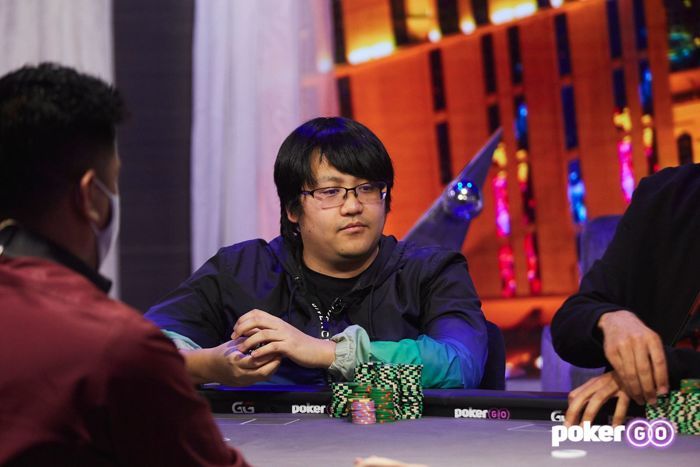 Remember, Poker After Dark will air every Monday but is only available to PokerGO subscribers. If you're not currently subscribed, you can get a monthly subscription for $14.99, a three-month plan for $29.99, and an annual subscription for $99.99. You can also save $10 off an annual subscription by using promo code "PokerNews" at checkout.
Photos courtesy of PokerGO.