Poker
Connecticut Legalizes Online Gaming; Becomes 7th State to Pass Online Poker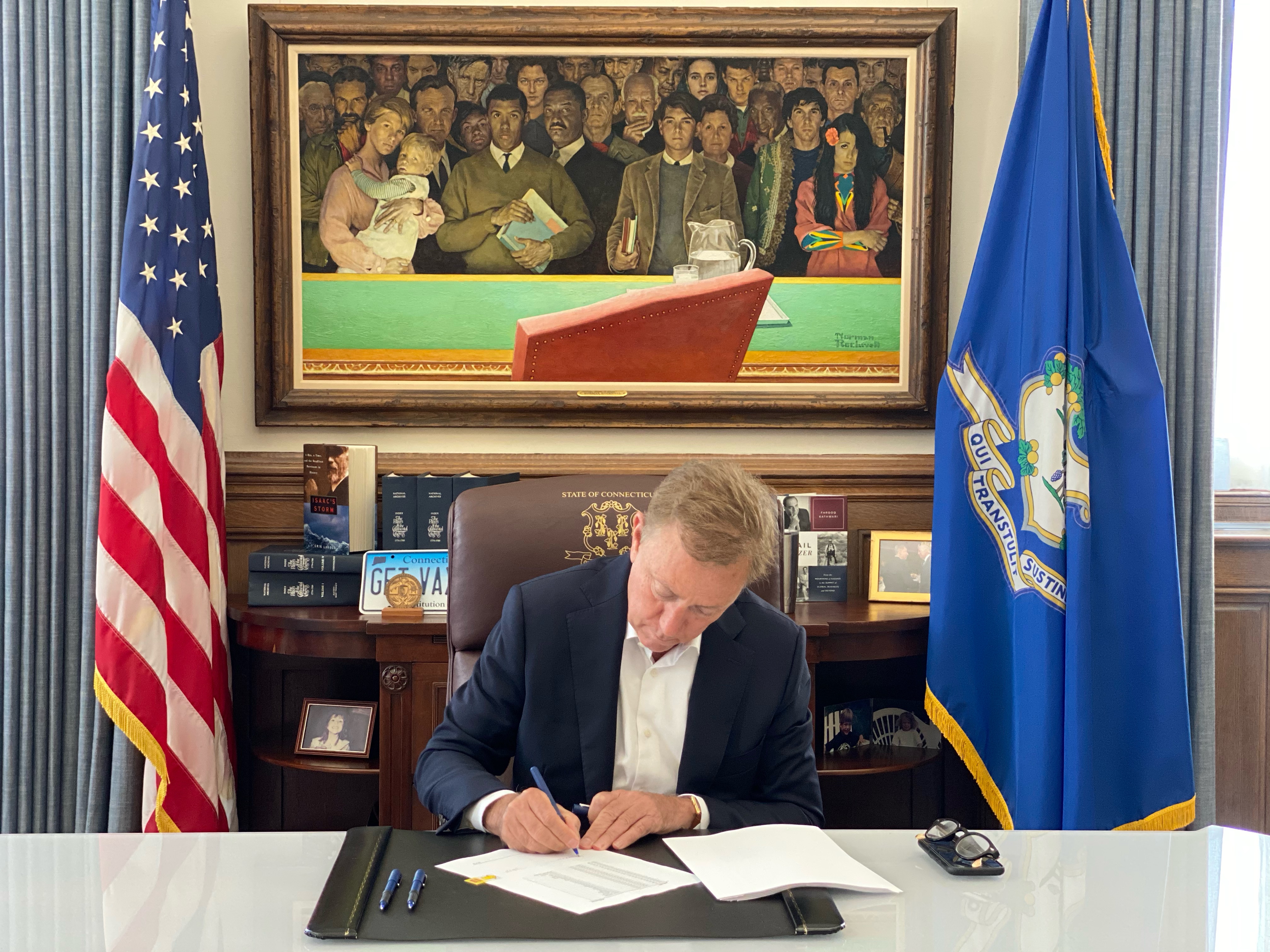 Last week, Connecticut legalized online gaming, including both casino games and poker. After Governor Ned Lamont (D) signed House Bill 6451, "The Constitution State" became the sixth state to legalize online casino games and seventh to regulate online poker.
The legislation, which amends the Class III gaming compacts, also legalized both online and in-person sports betting and keno, online lottery draw games, and various fantasy contests. The state's two tribes, Mohegan Tribe and Mashantucket Pequot Tribe who operate Mohegan Sun and Foxwoods respectively, will be allowed to offer all forms of online gaming, while the Connecticut Lottery Corporation (CLC) is limited to sports betting and online lottery draw games.
"By signing this bill into law, Connecticut is now on the cusp of providing a modern, technologically advanced gaming experience that will be competitive with our neighboring states and positions us for success into the future," Governor Lamont said in a press release.
Now that the bill, which passed the state legislature in late May and the Senate last week, has been signed into law, the Lamont administration and the tribes will seek approval from the Bureau of Indian Affairs at the U.S. Department of Interior to amend the state's compact with the tribes. The federal agency must approve the changes to the compact before online gaming and sports wagering can begin in the state.
He continued: "I am confident that the federal government will see fit to approve these amendments to our compact, and in the coming months we can launch a modernized, 21st-century gaming experience in Connecticut."
Big bets are often rewarded with big payouts. However, I think history will show us that yesterday's signing of the… https://t.co/31tQepD8I8
Tribes Respond
As part of the deal, the state's general fund will receive monthly payments of 13.75%-20% of gross revenues from both tribes as well as the CLC. They also receive a yearly payment of $500,000 from each tribe and $1 million from the lottery, funds that will help problem gambling programs.
Mohegan Tribal Council Chairman James Gessner Jr. said: "The Mohegan Tribe is thankful to Governor Ned Lamont and our partners in the General Assembly for their cooperative efforts to legalize online gaming and sports wagering, efforts that will keep Connecticut competitive with surrounding states when it comes to gaming entertainment. This is a major accomplishment, reached with overwhelming bipartisan support. The advantages of these changes will be felt statewide, to the benefit of Connecticut residents and our tribal members, at a time when our governments are collectively working to recover from the pandemic and provide vital services."
Mashantucket Pequot Tribal Chairman Rodney Butler added: "Gaming is more than a business to our tribe, it is the way we fund our government, pay for our children's education, care for our elders, and provide healthcare to our members. The agreement not only ushers in a new modern era of gaming, but it solidifies our tribal/state partnership for years to come."
What Can Connecticut Players Expect Next?
With a population of 3.6 million, Connecticut sits ahead of other online poker-friendly states such as Delaware, West Virginia, and Nevada, but is considerably smaller than Pennsylvania, New Jersey, and Michigan.
There's no word on what the tribes will do, but partnering with the likes of PokerStars, partypoker US, or possibly Caesars Interactive seems like a real possibility. Likewise, while it's not spelled out in the bill, it'd make sense for Connecticut to join an interstate compact to enjoy the benefits of shared liquidity.
However, before any of that happens, the state and tribes have to have their compacts approved by the federal government, which will have 45 days to act once edited compacts are signed and submitted. Like several states before it that passed online gaming legislation, expect it to take a bit of time (i.e. a year or so) before games are actually up and running.
For more on online gaming coming to Connecticut, check out this news report from NBC Connecticut:
Images courtesy of Gov. Ned Lamont.