Poker
Big Names Enjoy Bigger Scores at GGPoker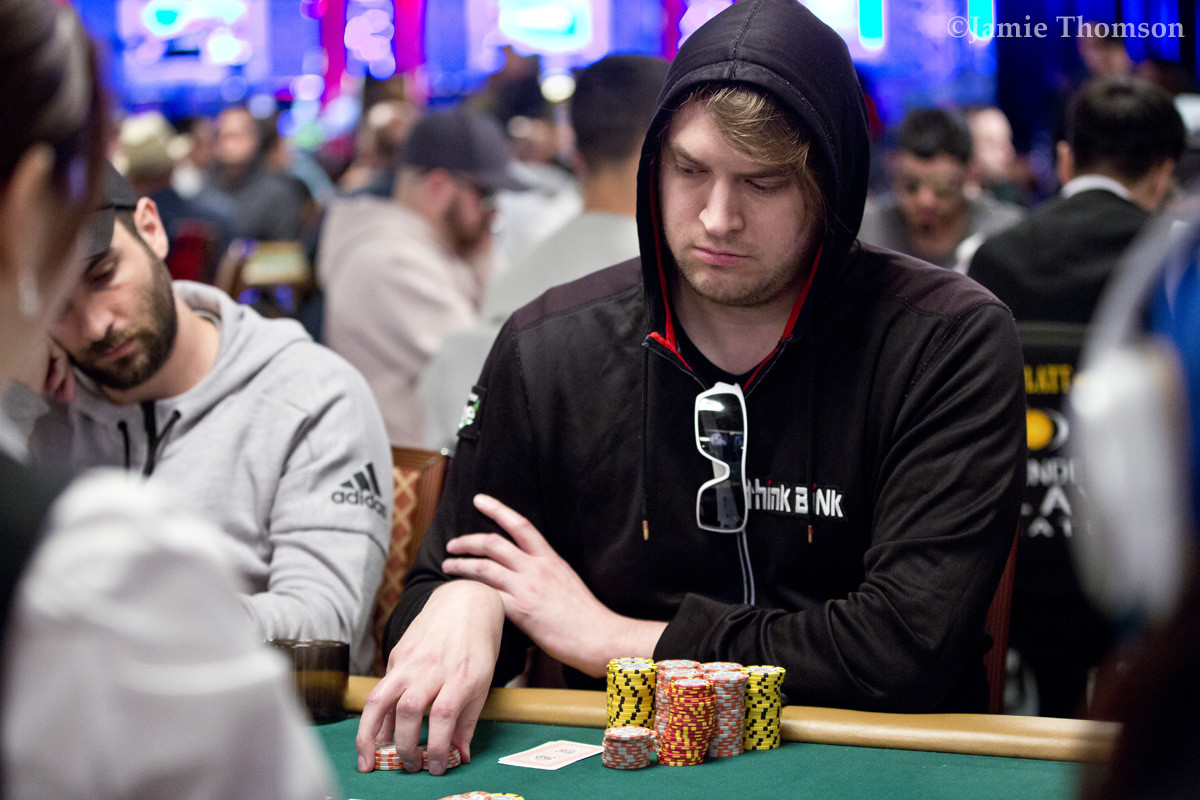 The Sunday tournaments at GGPoker continue to attract the biggest names in the business and pay out the largest prizes in the online poker world. Some stellar names walked away with GGPoker titles this weekend, while plenty of others padded their bankrolls with substantial scores.
Justin "LappyPoker" Lapka was one such player. The Mexico-based star finished top of the pile in the $1,050 buy-in GGMasters High Rollers, part of the High Rollers Week festival. A field of 918 entrants left an overlay for GGPoker, not that Lapka cared because his victory meant he secured $140,355 of the $1 million prize pool.
Winning a tournament of this magnitude is no easy feat. Even after navigating his way past the likes of Thomas Muehloecker, Bryan Paris, Patrick Leonard, Byron Kaverman, and final table bubble boy Niklas Astedt, Lapka still had a lot of work to do.
https://www.pokernews.com/news/2021/06/dan-bilzerian-battle-royale-ggpoker-39308.htm
His task of finishing in first place was made slightly easier when Preben Stokkan bowed out in ninth. "pixARCHlk," "Tomer147," and "churchprince" followed Stokkan to the sidelines before the dangerous Anton Wigg crashed and burned in fifth, a finish worth $46,482.
Diego "Ushuaia1" Zeiter and Simon Lofberg busted to leave Manuel "caaaaarlos" Fritz and Lapka heads-up in what was essentially a $35,000 one-on-one match. Lapka defeated his final opponent, thus bagging up a $140,355 score. Fritz headed into the night with $106,474 reasons to be happy with his second-place finish.
Event #24: GGMasters High Rollers $1,050 Final Table Results
| Place | Player | Country | Prize |
| --- | --- | --- | --- |
| 1 | Justin "LappyPoker" Lapka | Mexico | $140,355 |
| 2 | Manuel "caaaaarlos" Fritz | Austria | $106,474 |
| 3 | Simon Lofberg | Austria | $80,771 |
| 4 | Diego "Ushuaia1" Zeiter | Austria | $61,273 |
| 5 | Anton Wigg | Austria | $46,482 |
| 6 | churchprince | Russia | $35,261 |
| 7 | Tomer147 | Turkey | $26,749 |
| 8 | pixARCHlk | Russia | $20,292 |
| 9 | Preben Stokkan | United Kingdom | $15,393 |
Kronwitter Collects a Six-Figure Haul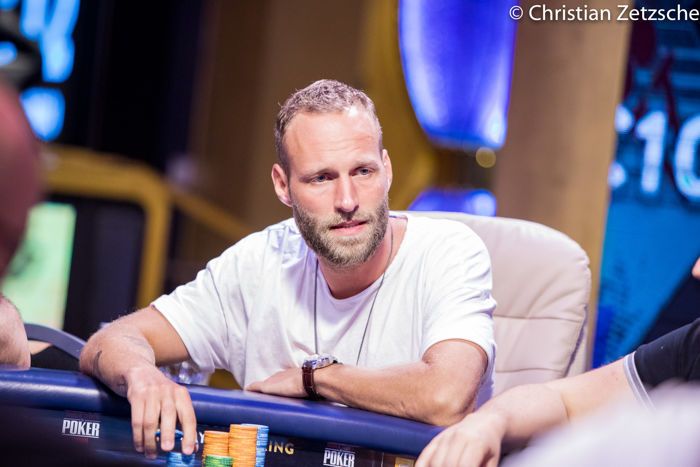 Jonas Kronwitter helped himself to a six-figure prize and a High Rollers Week title after being crowned the champion of Event #26: Omaholic High Roller.
Seventy-four players ponied up the $5,250 buy-in, creating a guarantee-busting $370,000 prize pool as a result. The compact field and large prize pool meant only the top 11 finishers won some prize money, and the bubble was an $8,407 jump.
Belarmino Souza was the unfortunate soul who burst the money bubble. His exit paved the way for Joao Simao and Ronny Kaiser to cash but fall short of the final table.
Brazilian sensation Dante Fernandes was the first of the nine finalists to bust out. His ninth-place finish came with an $8,777 score. Shyngis Satubayev joined Fernandes on the rail soon after, doing so with $9,517 in tow.
Joshua McCully Wins One and Final Tables Another in High Rollers Week
The surviving players were now guaranteed at least five figures for their efforts. British PLO specialist Gavin Cochrane and Brazil's Belmiro Ribeiro fell by the wayside before Connor Drinan ducked out in fourth for $39,097.
Heads-up was set when "KingKongJoel" of Hong Kong was shot down; they won $54,075. Kronwitter and Fabrizio "SixthSenSe" Gonzalez battled heads-up for the title and the tournament's huge top prize.
Gonzalez fell at the final hurdle and consoled himself with a $74,790 runner-up prize, which left Kronwitter to be crowned the event's champion and bag $103,442 in the process.
Event #26: Omaholic High Roller $5,250 Final Table Results
| Place | Player | Country | Prize |
| --- | --- | --- | --- |
| 1 | Jonas Kronwitter | Austria | $103,442 |
| 2 | Fabrizio "SixthSenSe" Gonzalez | Uruguay | $74,790 |
| 3 | KingKongJoel | Hong Kong | $54,075 |
| 4 | Connor Drinan | Canada | $39,097 |
| 5 | Belmiro Ribeiro | Brazil | $28,268 |
| 6 | Manuel "lucky_luke95" Stojanovic | Austria | $20,438 |
| 7 | Gavin Cochrane | United Kingdom | $14,777 |
| 8 | Shyngis Satubayev | Turkey | $9,517 |
| 9 | Dante Fernandes | Brazil | $8,777 |
How to Survive and WIN Dan Bilzerian's Battle Royale on GGPoker
Check Out These Other GGPoker Results
miscreant3 – first-place in the Event #23 Bounty Hunters HR Main Event $525 for $96,671*
BeginAgain – first-place in the $105 Bounty MILLION$ for $74,443*

Jean-Pierre "Kunkuwap" Van Der Spuy

– first-place in the $5,250 Sunday High Rollers Special for $73,766
Average REG – first-place in the $150 GGMasters for $58,116
ManiOyee – first-place in the $105 Omaholic Bounty Half MILLION$ for $40,825*

Ivan "BobQhniq" Stankov

– first-place in the $250 Sunday Main Event for $38,931
INeedMoneyy – first-place in the $525 Sunday High Rollers Special for $34,595
Joe Biden – first-place in the $1,050 Sunday High Rollers Heater for $33,482*
CallMeBatya – first-place in the $315 Sunday Bounty King for $31,028*

Ami Barer

– first-place in the $3,150 High Rollers Blade Bounty King for $30,380*

Benjamin Rolle

– first-place in the $2,625 High Rollers Blade Opener for $27,433

Aleks Ponakovs

– first-place in the $300 Sunday Marathon for $25,302
Aleks Ponakovs – first-place in the $250 Sunday Saver for $17,750

Benjamin Chalot

– first-place in the $210 Bounty Hunters Sunday Special for $12,331*

Nick Maimone

– first-place in the $525 High Rollers Sunday Wrap-Up for $10,724