Poker
Astedt Become a Four-Time Super MILLION$ Champion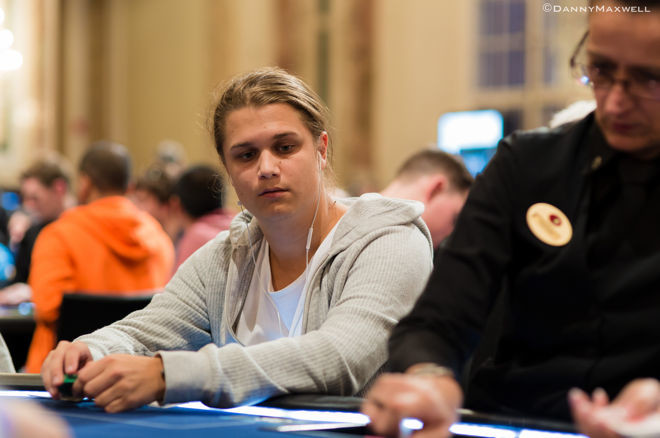 Niklas Astedt joined Michael Addamo in an exclusive club of players who have won the GGPoker Super MILLION$ title an almost unbelievable four times. The Super MILLION$ is considered one of the toughest online poker tournaments due to its $10,300 buy-in attracting the best players in the business. Astedt never lets the opposition faze him, and won this latest title after sitting down at the nine-handed final table eighth in chips.
GGPoker Super MILLION$ Final Table Results
| Place | Player | Country | Prize |
| --- | --- | --- | --- |
| 1 | Niklas Astedt | Sweden | $315,882 |
| 2 | Giuseppe "0asis" Iadisernia | Venezuela | $250,311 |
| 3 | Biao "d7777" Ding | China | $198,351 |
| 4 | Christian Rudolph | Austria | $157,177 |
| 5 | Damian Salas | Argentina | $124,550 |
| 6 | Rui Ferreira | Brazil | $98,686 |
| 7 | Roman "RRomashka" Emelyanov | Russia | $78,209 |
| 8 | Chris Puetz | Austria | $61,974 |
| 9 | Artur Martirosian | Russia | $49,109 |
Niklas Astedt Wins the WSOP Super Circuit Online Series Main Event at GGPoker ($758,443)
Russia's Artur Martirosian was the first stellar name to bust from the final table. Blinds were 20,000/40,000/5,000a, and Martirosian opened to 88,000 with pocket aces. Biao "d7777" Ding called from the big blind with nine-eight. The ten-high flop gave Ding an open-ended straight draw, and he check-called a 144,000 continuation bet from Martirosian. Ding paired his eight on the turn, and check-called a 304,000 bet. A jack on the river improved Ding to a straight, and he led for 375,210 into the 1,137,000 pot. Martirosian responded with a shove for 930,199, which Ding called.
Chris Puetz was the next player out of the door. He min-raised to 100,000 from under the gun with ace-king, Astedt woke up with aces a couple of seats to Puetz's left and three-bet to 275,000. Puetz ripped it in for 1,387,112, and Astedt snap-called. A king-high board busted Puetz.
Astedt Causes a Double Elimination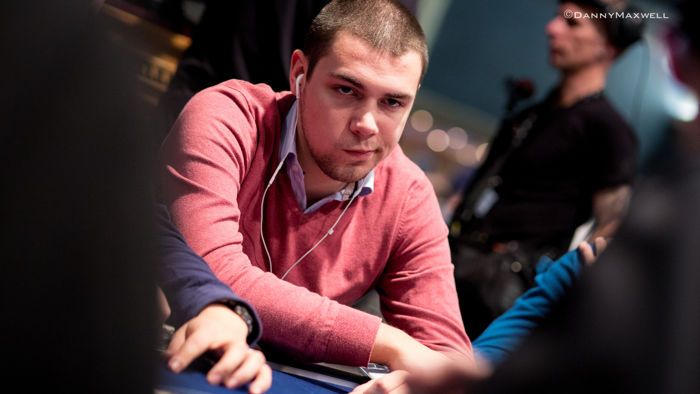 The double-elimination of Roman "RRomashka" Emelyanov and Rui Ferreira saw Astedt win a monster-sized pot. Emelyanov min-raised to 100,000 from late position with pocket nines, Astedt smooth-called with kings in the small blinds, and Ferreira jammed for 1,202,320 from the big blind with pocket tens. Emelyanov called off the 670,518 chips he had behind, Astedt called both all-in bets. Astedt's kings held and he climbed to within 16 big blinds of the chip leader.
Fifth-place and the first six-figure prize, $124,550, went to Damian Salas. Of course, it was Astedt he sent Salas to the rail. Astedt min-raised from under the gun to 280,000 with pocket queens, and called when Salas three-bet all-in for 2,129,440 with a pair of tens in the hole. A king-high board meant Astedt's queens remained true, and he was now the chip leader with one hand on the top prize.
The waters became a little less shark-infested when Christian Rudolph bowed out in fourth, a finish worth $157,177. Rudolph was down to less than three big blinds after paying the 160,000 big blind. His meagre stack went into the middle with king-deuce on a six-high flop after Astedt had opened with pocket eights. Astedt called, his eights stayed the best hand, and the tournament was down to three players.
Niklas Astedt and David "MyLastHand!" Comeron Win WSOP Circuit Gold Rings at GGPoker
Heads-Up Set
Those three became two when Ding clashed with start-of-the-day chip leader Giuseppe "0asis" Iadisernia. Astedt min-raised to 400,000 on the button with ten-six suited, Ding shoved for 4,024,727 with ace-jack, and Iadisernia called all-in for 3,208,018 with ace-queen; Astedt folded. A ten-high board handed the huge pot to Iadisernia.
That hand left Ding with less than four big blinds, which went into the middle with queen-ten against the ace-eight of Iadisernia. The board ran with an eight and an ace, busting Ding in third for $198,351.
Iadisernia held a narrow 8,057,745 to 7,942,255 chip lead over Astedt going into heads-up, and extended that lead during the early confrontations. The tournament was over as a contest when a preflop raising war resulted in Astedt being all-in for 7,868,855 chips with pocket tens, and Iadisernia calling with ace-queen. The tends held, and Iadisernia was left with less than one small blind.
The final hand saw Iadisrnia all-in after not having enough to pay the small blind. His eight-five ultimately lost to Astedt's queen-jack courtesy of a queen on the flop. Iadisernia banked $250,311 for his runner-up finish, while Astedt reeled in a $315,882 top prize and his fourth Super MILLION$ title.