Poker
Amazing Astedt Hunts For a Record Sixth GGPoker Super MILLION$ Title
There are many people who consider Niklas Astedt to be the G.O.A.T. regarding online poker, and anyone who follows the GGPoker Super MILLION$ will agree with those sentiments. Astedt has reached 21 Super MILLION$ final tables, emerge victoriously from five of those, and earned $4,956,857 from this weekly high-stakes event.
Astedt has reached his 22nd Super MILLION$ final table this week, the most of any GGPoker player, and has done so as the chip leader. Can anyone stop Astedt from walking away with what will be a record sixth Super MILLION$ title and the $319,438 payout that comes with the victory?
GGPoker Super MILLION$ Final Table Chip Counts
| Place | Player | Country | Chips | Big Blinds |
| --- | --- | --- | --- | --- |
| 1 | Niklas Astedt | Norway | 3,555,122 | 89 |
| 2 | GoProWarrior | Canada | 2,931,598 | 73 |
| 3 | Joao Vieira | Brazil | 1,982,324 | 50 |
| 4 | Barak Wisbrod | Israel | 1,738,642 | 44 |
| 5 | Juan Dominguez | Andorra | 1,500,676 | 38 |
| 6 | Markkos Ladev | Estonia | 1,344,175 | 34 |
| 7 | Wiktor Malinowski | Macau | 742,295 | 19 |
| 8 | Ronan "Kakonkote" Sweeney | Ireland | 564,861 | 14 |
| 9 | Pyschologist1 | Russia | 340,307 | 9 |
Watch All The Final Table Action Here
Countries as shown in the GGPoker lobby
Swedish legend Astedt returns to Super MILLION$ action armed with 3,555,122 chips, or 89 big blinds, and that spells bad news for the other eight finalists. Astedt is a highly aggressive player who wields a big stack with deadly efficiency, so there is every chance that he bulldozes his way to victory when play resumes at 7:00 p.m. BST on August 9, especially if he scores an early elimination or two.
Canada's "GoProWarrior" has reached the Super MILLION$ final table for the first time in their career and takes their seat with 2,931,598 chips (73 big blinds) at their disposal. This is only the sixth Super MILLION$ GoProWarrior as completed in, making them something of an unknown quantity, which could work in their favor.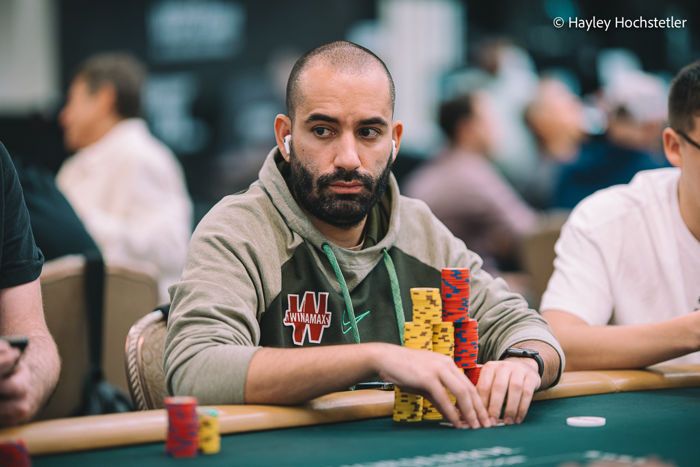 Joao Vieira is hopeful this week is when he finally gets the proverbial monkey off his back and becomes a Super MILLION$ champion for the first time. Vieira is a regular feature in this event, and has reached his 12th final table from 74 tournaments. His maiden win continues eluding him despite having won more then $2.65 million from this event along. Vieira has 1,982,324 chips (50 big blinds) in his arsenal at the restart.
GGPoker Super MILLION$ Final Table Payouts
1st – $319,438
2nd – $249,467
3rd – $194,824
4th – $152,149
5th – $118,822
6th – $92,795
7th – $72,469
8th – $56,595
9th – $44,198
Fourth place with 1,738,642 chips (44 big blinds) is Israel's Barak Wisbrod, who is another players looking to tame this tournament for the first time in their career. Wisbrod sits down at his first time table in 18 attempts, and needs an eighth-place or better finish to see his Super MILLION$ winnings break through the $100,000 barrier. Dimitri Blekher is one player hoping for a Wisbrod victory because he bought 55% of the Estonian's action via the in-built staking software at GGPoker.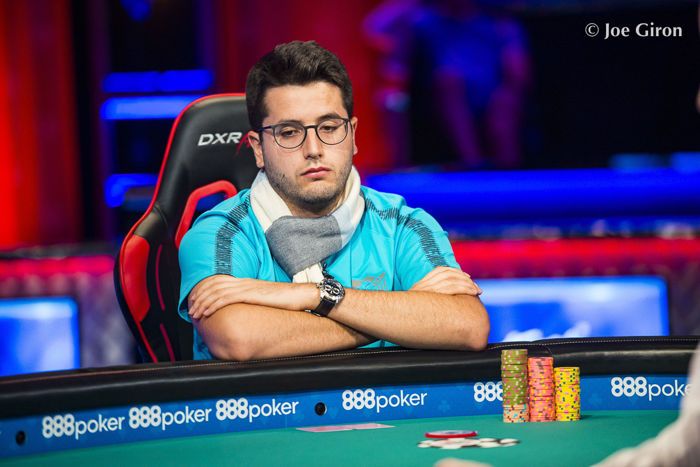 Juan Dominguez has reached back-to-back final Super MILLION$ final tables, having finished third last week for $184,221. Dominguez has almost $2.1 million in earnings from this tournament alone, an impressive sum considering he is yet to come out on top. The Andorra-based Spaniard finds himself in the middle of the pack with 1,500,676 chips (38 big blinds). Dominguez has some work to do if he is to capture the title, but he is more than capable of mounting a serious charge for the win.
Estonia's Markkos Ladev pulls up a chair at what is his second Super MILLION$ final table hoping to follow in the footsteps of his fellow countryman, Ottomar Ladva, in becoming the tournament's champion. Ladev does not play many of the online $10,300 events, yet he has still managed to reel in $436,568 in Super MILLION$ prizes. The Estonian sits down in sixth place courtesy of his 1,344,175 stack (34 big blinds).
It would not be a Super MILLION$ final table without Wiktor Malinowski making an appearance. The Macau-based Pole pulls up a pew at his 16th final table, hoping to becoming a member of the three-time champion club. Malinowski starts his quest for glory at the wrong end of the chip counts, his 742,295 stack (19 big blinds) ranking him seventh when the cards are back in the air.
Ireland's Ronan "Kakonkote" Sweeney has reached the Super MILLION$ final table for the second time in his career, although it is in stark contrast to his previous visit. Sweeney was the chip leader going into the final table of the GG Online Championship edition of this fantastic event back in May 22, yet fell in seventh place for a $304,282 score. Sweeney starts this final table with 564,861 chips (14 big blinds).
"Psychologist1" of Russia is the player bringing up the rear. The Russian's only previous foray into this event ended with them finishing outside the money places. However, they now have a final table spot under their belt and are guaranteed at least $44,198 for their efforts. Sitting down with only 340,307 chips (9 big blinds) is far from ideal, but at least it makes their decision-making simpler.