Poker
$30M Bounty Builder Series Is Running at PokerStars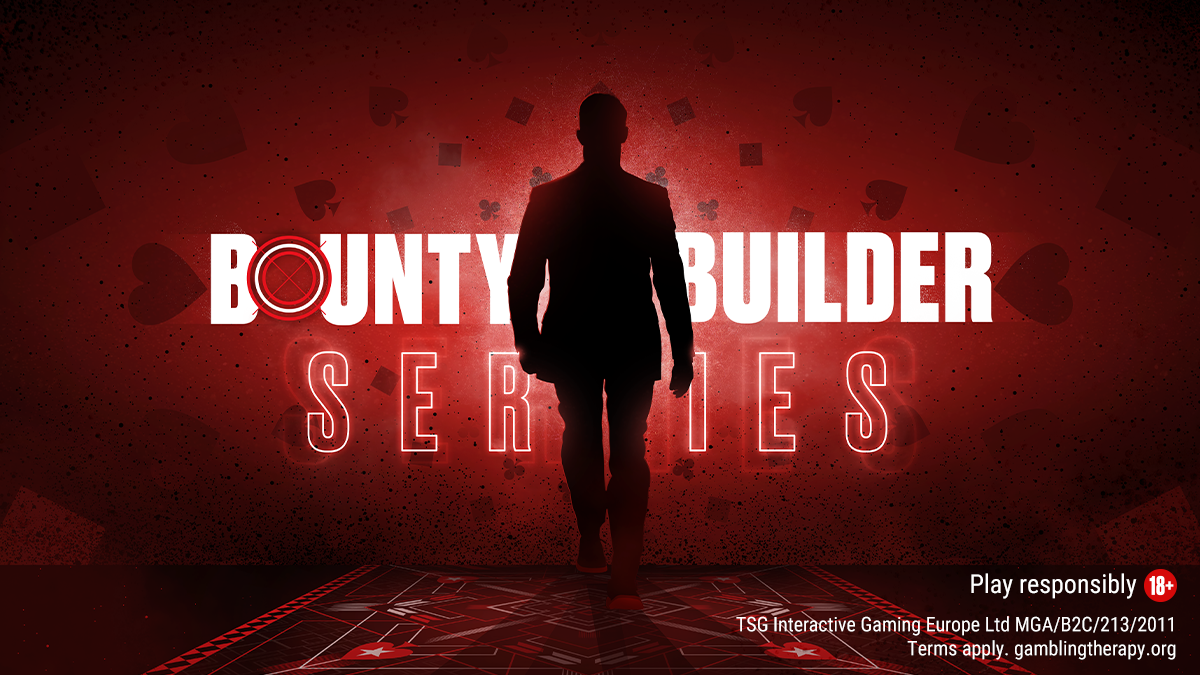 PokerStars is the place to be if you are not heading to the World Series of Poker in Las Vegas because the online poker giant is running the latest incarnation of the ever-popular Bounty Builder Series.
$30 million is guaranteed to be won across 208 progressive knockout (PKO) tournaments. The first of those PKO events shuffled up and dealt on October 3, but the Bounty Builder Series continues crowning champion through to October 19.
Bounty Builder Series buy-in range from $5.50 up to $1,100, meaning there is an event for everyone irrespective of the size of their bankrolls. Furthermore, the series is not limited to only no-limit hold'em tournaments, because there are PKO events in pot-limit Omaha, PLO8, Short Deck, 5-Card PLO, NLO8, 8-Game, and even H.O.R.S.E. The series is serious test of your all-round poker skills.
New PokerStars Rewards Program Awards Up To 65% Cashback
Three Massive Bounty Builder Series Main Events
No series would be complete without at least one main event; the 2021 Bounty Builder Series has three of them: two Hold'em and one Omaha.
All three kick off on October 17, the hold'em Main Event at 7:05 p.m. BST with the pot-limit Omaha Main Event starting slight more than an hour later at 8:15 p.m. BST.
Bounty Builder Series 164: $55 NLHE [8-Max, Progressive KO, Main Event – Low] comes with a cool $1 million guaranteed prize pool. Here, you sit down with 25,000 chips and play to blinds starting at 75/150/20a. Levels last 12-minutes for the first ten levels, before lengthening to 15-minutes thereafter.
Low Main Event players are permitted to purchase up to two re-entries while late registration is open, which lasts for three hours five minutes
The Bounty Builder Series 165: $530 NLHE [8-Max, Progressive KO, Main Event – High] comes with a $2,500,000 prize pool that is sure to get grinders tingling with excitement. High Main Event players sit down armed with 50,000 chips and start playing to blinds of 125/250/30a with levels increasing every 20-minutes throughout.
Up to four re-entries are allowed during the first five hours and 25 minutes.
Exclusive: PokerStars Managing Director Severin Rasset on "Way More Generous" Rewards for Players
Bounty Builder Series 166: $109 NLHE [6-Max, Progressive KO, PLO Main Event] is the tournament you want if you prefer four hole cards to two. This PLO Main Event comes with a prize pool of at least $100,000.
The structure is different to the NLHE Mains in that the PLO Main Event entrants start with an arsenal of 50,000 chips and play to blinds starting at 300/600 — there are no antes in this event. Levels last 20-minutes for the first three levels before reducing to 12-minutes until a champion is crowned.
Should your first $109 bullet not hit its intended target, you can make up to three re-entries during the first 2.5 hours.
Start Your PokerStars Career With a $600 Welcome Bonus
The Bounty Builder Series is only available to PokerStars players. Most of you already have an account there, but if not, download PokerStars via PokerNews, create your free account, and get ready to enjoy a welcome bonus of up to $600.
Make your first deposit using the bonus code "STARS600" and PokerStars matches your deposit amount 100%. In fact, your first three deposits made in the first 60-days after creating your account are matched 100% up to a combined maximum of $600.
The bonus releases into your account in $10 increments each time you earn 180 redemption points, and you have 180-days in which to release as much of the bonus as possible.