Poker
Robbi Lew's Poker Coach Faraz Jaka Offers Thoughts on HCL Controversy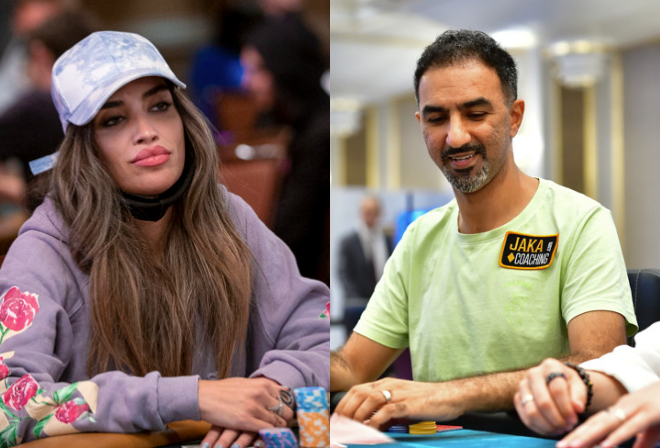 Of the millions of people who have watched a wild hand earlier this week on the Hustler Casino Live stream, a few may have noticed a Jaka Coaching patch slapped onto the water bottle sitting in front of Robbi Jade Lew, who was at the center of the hand that has already become one of the most controversial in modern poker history.
Lew, a newcomer to the high-stakes stream who made an insane hero call with jack-high against Garrett Adelstein to win a $269,000 pot — a call that led many in the poker community to suspect the hand wasn't straight — is a student of Faraz Jaka, a longtime pro with $7 million in Hendon Mob earnings.
With many asking how someone with poker coaching could make such an insane call for six figures with no pair or draw, the accomplished poker pro and coach took to Twitter to give his perspective and later appeared on Joey Ingram's stream. Here's what Jaka had to say about Lew and the hand that poker legend Tom Dwan described as "one of the most suspicious I've ever seen."
Read what Daniel Negreanu, Tom Dwan & others had to say about the HCL hand
"She Thought She Had J3"
Jaka explained in a lengthy Twitter thread that he had done three tournament coaching sessions earlier this year ahead of the 2022 World Series of Poker (WSOP) and two more "last minute" cash game sessions ahead of this week's Hustler stream.
"Robbi's only been playing for about a year," wrote Jaka. "Like any new player, she has trouble repeating back HHs (hand histories) & mixes up terminology. Usually, u don't see new players HHs but she jumped right into big streams."
Here're my thoughts regarding the @RobbiJadeLew vs @GmanPoker J4o hand.
That may help explain Lew's confusing comments after the hand that mystified viewers and commentator Bart Hanson alike.
As for the call with just jack-high, Jaka said Lew told him "she thought she had J3 & decided to hero call w/ a pair of 3's" after calling Adelstein's flop bet "because she had the Jc she said this makes it less likely a club could come IF he had a draw."
"Keep in mind she's still in the process of learning to use blockers and when and how they apply," he said.
Lew didn't immediately say that she misread she hand but later said she thought she had a pair of threes after stepping away from the table and speaking with Adelstein.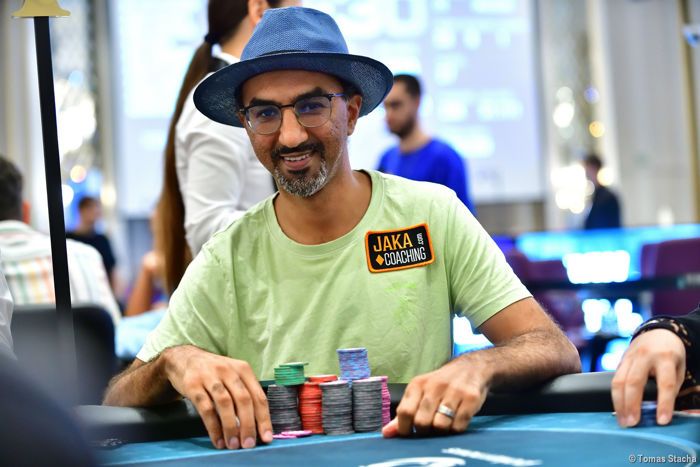 Why didn't Lew speak up about the misread during the hand?
"Garret asks if she has a small pair & she says no. My initial interpretation of this was that she thought he meant a pocket pair," explained Jaka. "I felt this because I've heard this same semantics error from newer players. When talking to Robbi about it she also confirmed she thought pocket pair."
Defending His Student
With his student suddenly in the poker spotlight for all the wrong reasons, Jaka said that Lew "told me she was going to be playing on the (Hustler) stream in a big cash game & wanted to prep for it."
"I'm always there to support ANY of my students during their big moments," the poker coach wrote. "I offered her to rep a jakacoaching.com patch & that this session would be on me."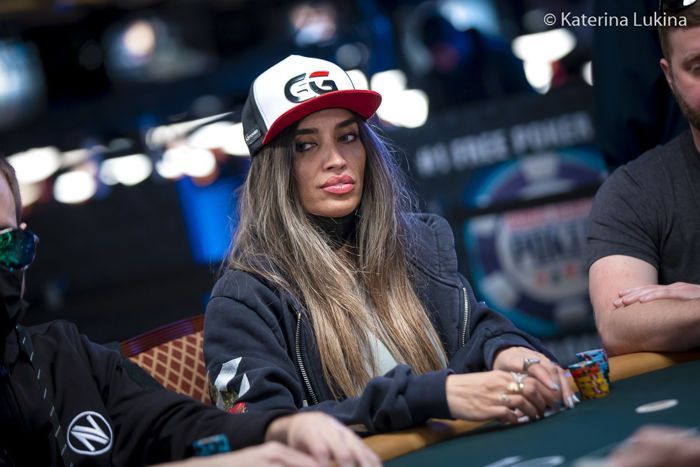 Further explaining Lew's unorthodox play, Jaka said "it's important for people to remember that its VERY rare for someone as new to the game as (Lew) to jump right into high stakes & streamed games playing top players."
"Normally you don't see the hole cards of new players, (Lew) had the means and desire to play big so she did," he said.
Daniel Negreanu speculated that Lew had a "brain fart" moment and said the hand was likely "an 'I'm calling the bully' situation." Jaka agreed with this theory, noting that "I've been the aggro player @ the table many times trying to get under people's skin to get them to try to fight back."
"When not sure how to fight back, they may pick the wrong ways to fight back that arent GTO," he said. "Robbi vocalized Garrett is an aggro, intimidating player, it happens."
Shortly after posting his Twitter thread, Jaka went on Ingram's 11-hour stream and gave additional background on his relationship with Lew.
"She reached out to me after the (World) Series saying she was debating playing on the Hustler live stream and asking me if I thought she should do it. And what I said is, 'I don't think you should do it yet.' I said, 'If you want to do it, go grind cash games for a couple months, study it, and then lets talk about it then."
Jaka reiterated his defense of Lew's play, noting that "my game is all about putting pressure on recreational(s) or people that don't know how to respond to that pressure, get them to goof up and do something silly, and you see that happening when she's playing with Garrett."
"She has the right read that he's full of s**t and he's kind of bullying her … and she's trying to figure out how to fight back," Jaka told Ingram. "And she didn't do it in the best way, and that's part of the learning process."
Learning from "The Toilet"
Interestingly enough, Jaka himself has made his share of crazy poker plays, a fact that led some to joke that Lew being Jaka's student exonerates her.
Cliff Josephy shared a hand from the 2010 World Poker Tour (WPT) Championship where Jaka five-bet jammed with nine-three offsuit and ended up cracking the pocket aces of Heather Sue Mercer in one of the biggest hands of the tournament, according to WPT updates.
"For all of you accusing her of something untoward, just take a look at her thermos. "It says 'Jaka Coaching.' Not guilty," Josephy tweeted.
@HCLPokerShow @RobbiJadeLew @GmanPoker For all of you accusing her of something untoward, just take a look at her t… https://t.co/huWA4mf9PU
While no additional details have emerged about the controversial hand, Hustler Casino has stated that it is investigating the incident and will be releasing a detailed statement this weekend.