Poker
Encore Boston Harbor Responds to Controversial Poker Room Reopening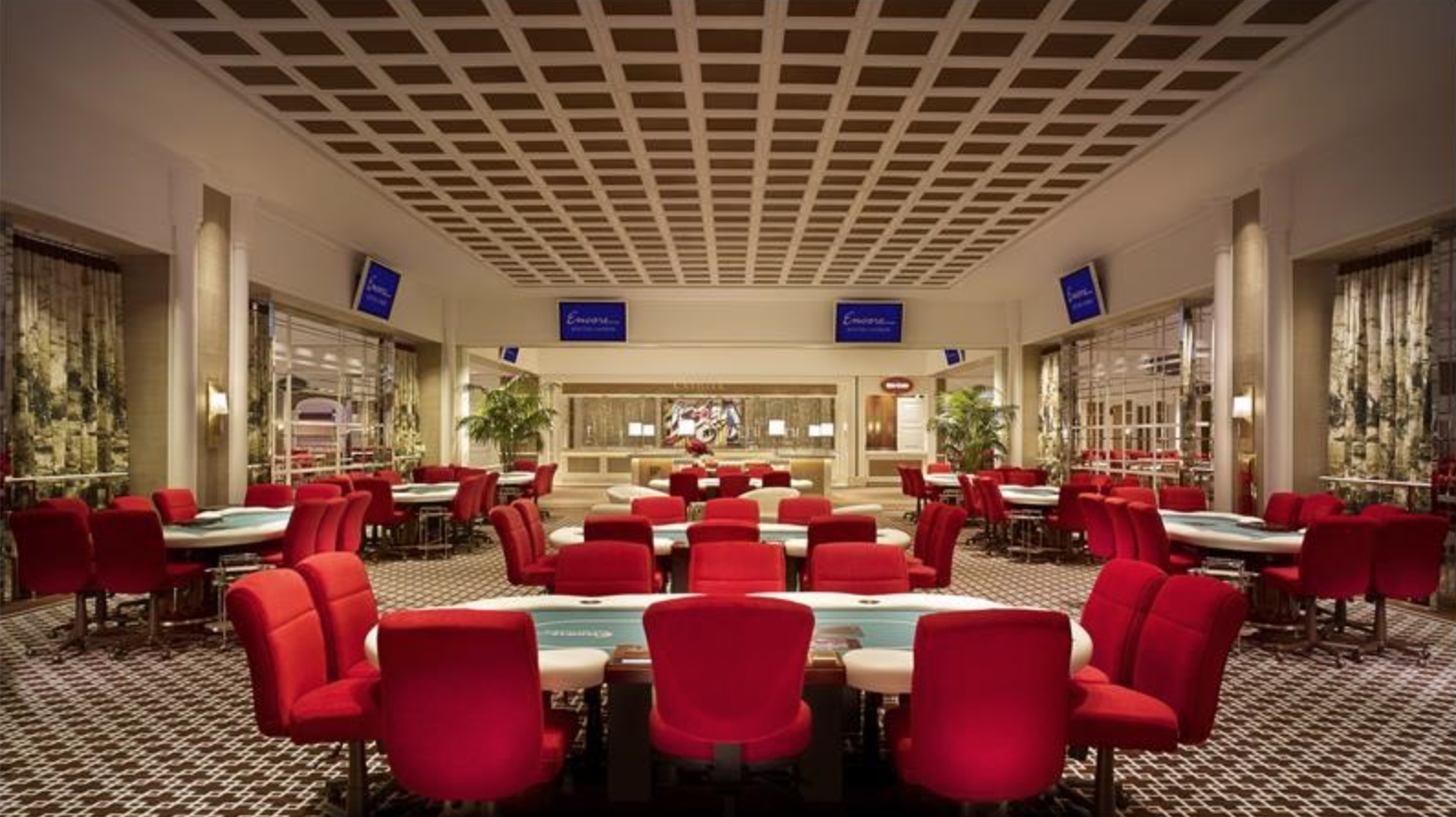 Encore Boston Harbor, a Wynn Resorts property in the Northeast, will reopen its poker room in February 2022 for the first time since the beginning of the pandemic. But the card room will have limited tables and hours, leading many locals to wonder why it's even reopening.
PokerNews reached out to the casino for answers to some questions players had about Encore's poker return. Is it all just a big conspiracy to satisfy the Massachusetts Gaming Commission, as some on social media suggested? Rosie Abrams, Encore's Executive Director for Public Relations, said otherwise.
"The poker room was closed under COVID-19 restrictions and while it didn't immediately return along with other gaming operations, we have always said that we would make a decision about its return before December 31, 2021," Abrams told PokerNews. "On November 4, 2021, Encore Boston Harbor announced our plan for the return live poker operations on February 1, 2022."
Staffing Concerns Limits Operations
Encore Boston Harbor closed down at the start of the pandemic in March 2020, but the casino reopened four months later. The poker room, however, has remained unoccupied ever since.
Poker at MGM Springfield, 90 miles west of Boston, returned in October and remains the only legal and open card room in the state. On February 1, 2022, Encore will become the second. But the poker room will only operate with 12 card tables, down from the 74 tables in use pre-pandemic.
"Due to the current state of our operations, we do not have the real estate on our gaming floor to bring back poker at its pre-COVID capacity," Abrams said.
The Encore poker room was open 24/7 prior to the 2020 coronavirus shutdown. Hours of operation starting in February will be completely different, with poker games running only from 12-8 p.m. Monday-Friday. Again, according to Abrams, it all comes down to staffing issues.
"Given our current business and staffing levels, as well as access to the property on weekends, in order to accommodate our guests' desire for the return of live poker operations we are only able to open the poker room during the week at this time."
What About the Bad Beat Jackpot?
When the Boston-area card room closed its doors to the public in 2020, a massive bad beat jackpot was left unpaid. The funds for the jackpot came from player-paid rake and is intended to be disbursed to the players upon winning and losing a qualified hand. Some locals are concerned they may never see that money.
@AlwaysHeaps @EncoreResortBH It's sad they can't be bothered to be transparent about that money collected. "Just c… https://t.co/mnSRzLa1I1
Abrams, however, assured PokerNews that, "we plan on utilizing high hand promotion to give away the jackpot funds when the poker room reopens."
Locals Concerned
Many local players will likely take a wait-and-see approach to the reopening card room before returning to play. PokerNews received a number of DM's from Encore players who were critical of the casino for various reasons.
One area player claims to have inside knowledge of the behind-the-scenes activity going on at Encore. This individual stated that the poker room at Encore Boston Harbor is "doing the bare minimum to satisfy their commitment to the mass gaming commission."
"The only reason they're even spreading the 12 tables is to get the mass gaming commission off their back. The slot parlors in Mass pay a tax rate of 50% and the casinos with table games pay a 25% tax rate. They are also holding on to over a million dollars in bad beat jackpot money that nobody knows what they plan on doing with," the same DM read.
However, as mentioned above, Abrams, however made it clear to PokerNews that the bad beat jackpot will be paid out to players via a similar promotion upon the card room's return. Boston-area poker players will find out in a couple of months if their concerns were valid.
*Image courtesy of Encore Boston Harbor.