Updates
Unattended Children Is a Problem at Pennsylvania Casinos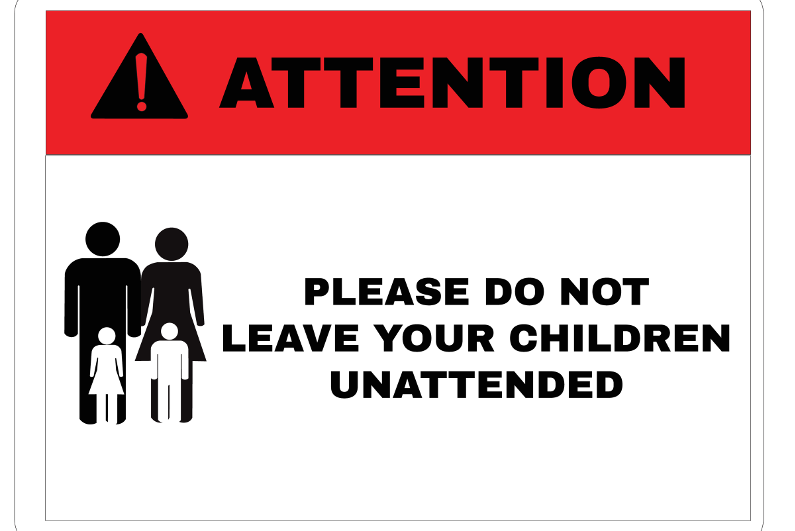 Unattended child cases have been a growing problem in Pennsylvania casinos. [Image: Shutterstock.com]
A growing issue in Pennsylvania
268 children were left unattended across 147 incidents in a four-year span at Wind Creek Bethlehem Casino in Pennsylvania.
The copious cases reflect a growing and concerning trend in Pennsylvania casinos, shared by the Pennsylvania Gaming Control Board Wednesday. Wind Creek Hospitality has addressed the issue by discouraging parents from leaving their kids alone and ramping up detection processes.
The incidents ranged anywhere from one minute to nine hours and are causing serious problems for the pro-gambling Pennsylvania crowd.
Cracking down
The issue of unattended children is not as small as many think it to be. Last year, for example, police were searching for one man who left his two infants locked in a car outside a casino.
The children in Pennsylvania's detailed instances ranged in age from two months to 17 years; they were found scattered in numerous places such as the parking lot, food court, hotel, and mall.
Forty-three children were found unattended at the Bethlehem casino between 2021 and April 2022 despite a 2019 change in ownership which sent the property from Las Vegas Sands to Wind Creek.
Updated mandates call for more signs throughout the establishment, increased staff training, and mobile patrols. 
"For the past several months, probably better part of a year, we have analyzed a lot of incident reports, poured through a lot of data, to really focus on what we believe are the most problematic areas, the things we could tackle to reduce this problem as much as possible," said Michael Magazzu, Wind Creek's executive director of compliance and risk assessment.
a new warning fastened onto every table
The food court received extra emphasis on added signage, with a new warning fastened onto every table. Signs have also been added to the garage, although one PGCB member was not happy with the calm warning.
"[The garage signs should say] 'Parents, don't leave your kids in the car!' I don't know why you're dancing around the issue," Sean Logan said. "You're here because people are leaving kids in cars unattended. And they're leaving kids in their hotel rooms unattended."
The increased patrol members come courtesy of the local police, both on foot and in vehicles. 
Past and present plans
This is the second statewide attempt at cracking down on unattended children. Valley Forge Casino Resort in Montgomery County pioneered the first attempt, even going so far as to introduce infrared cameras to spot children in cars with tinted windows. 
Wind Creek does not currently use these cameras, although Glenn Granitz, a former Allentown police chief turned Wind Creek security head, said it is a possibility in the future.
PGCB Executive Director Kevin O'Toole has been pleased with the improvements
PGCB Executive Director Kevin O'Toole has been pleased with the improvements that have been made thus far. 
"Since the Board publicly addressed this serious situation, we have seen the casinos step up their efforts to detect children left unattended on their property while adults responsible for their care gamble," said O'Toole. "All casinos are taking this matter seriously and we expect more specific plans, such as those implemented at Valley Forge and Wind Creek casinos, to come before us in the near future."
The PGCB has not released how many of the 147 incidents resulted in arrests. Wind Creek Bethlehem resides in Northampton County, and all unattended child cases would be referred to the ​​district attorney's child abuse and sexual assault unit headed by Chief Deputy District Attorney Tatum Wilson.
"We would welcome the opportunity" to talk to the casino or the PGCB, Wilson said.