Updates
Sky News Investigates Crypto Gambling Sites, Streamers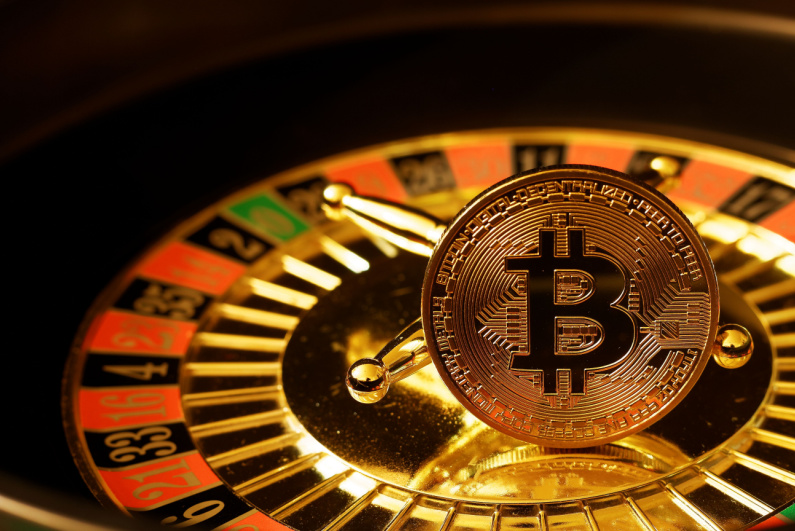 A Sky News investigation has exposed troubling practices in the crypto gambling community on streaming sites. [Image: Shutterstock.com]
Bending the rules
The UK Gambling Commission (UKGC) has affirmed that it will investigate the findings of a Sky News investigation into crypto casinos, such as Stake.
Sky News journalist Sanya Burgess published the results of her investigation on Tuesday morning. In her research, she looked into the fast-growing trend of high-stakes gambling streamers and their impact on vulnerable viewers.
Crypto gambling is illegal under current UK law
She has claimed that the sponsors of these streamers, who broadcast on the likes of Kick and Rumble, might be breaking British gambling laws. Crypto gambling is illegal under current UK law, and these companies are promoting and showing how to access their sites through streamer partners, according to Burgess.
In addition to the UKGC, the UK government has also indicated it is looking into the matter. Steve Barclay, the UK Health Secretary, "commended" the investigation and said his colleagues would probe the findings.
Fake money deals
Within her investigation into crypto gambling streamers, Burgess claims she uncovered "troubling practices in this online community." One of these highlighted by the Sky News reporter was "fake money" deals, which have been a cause of controversy for some time, even causing friction between the biggest names in gambling.
In February last year, one of the world's most popular gambling streamers, Trainwreck, highlighted this issue. In a rant on social media, the Arizonian called out other streamers for misleading viewers in regards to their losses and obscuring the reality of their deals with their sponsors. Roshtein, another major gambling streamer, took the brunt of his criticism.
Burgess claims she was first alerted to the prevalence of high-stakes gambling streaming due to a video from Drake. The rap superstar is a major advocate for Stake and often promotes his sports bets or casino gambling sessions on social media. Notably, Drake has broadcast gambling sessions with both Trainwreck and Roshtein.
"Only a handful of streamers are transparent about what money they play with," according to Burgess. Trainwreck has always insisted he earns a salary through his Stake partnership, meaning he gambles with his own cash. The 32-year-old said he earned $22.5m per month through the deal. Meanwhile, Roshtein and others remain relatively stum on their earnings but routinely gamble away hundreds of thousands of dollars per session.
Luring in UK gamblers
As part of her investigation, Burgess spoke to real-life gamblers who are associated with the crypto space. One man, named Joe, was supposedly offered a fixed contract in which a crypto firm pledged to put fake money in his balance for him to wager. They supposedly told him to "gamble it away and do those fake reactions [on the stream]."
When I found out they were playing with fake money, I realised it was just an advert"
Zach, another man in his 30s, claims he was drawn back into gambling after kicking the habit for four years. He watched livestreams of high-stakes gambling on social media and ultimately deposited crypto onto an online casino as a result. "When I found out they were playing with fake money, I realized it was just an advert," he said.
Burgess claims both Joe and Zach were based in the UK went they began to use crypto casinos. Joe even alleged the company that wanted to partner with him explained how to bypass measures designed to prevent UK users from accessing the site. Burgess found some other streamers offering step-by-step instructions like this on their pages too
The UKGC responded that it would "take action" if it became aware of affiliates promoting illegal gambling sites or promoting the use of software to bypass geo-blocking measures. The investigation is ongoing.