Updates
Rapper Casanova Admits to 2020 Gambling Beef Shooting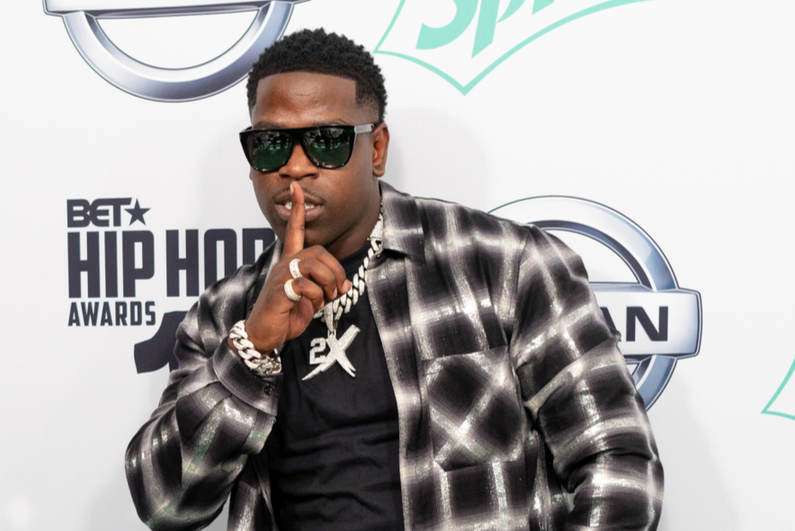 While pleading guilty to racketeering and narcotic trafficking conspiracies, Brooklyn-born rapper Casanova (pictured) has admitted to shooting a man over a gambling dispute. [Image: Shutterstock.com]
A shooting in Florida
Rapper Casanova — real name Caswell Senior — has admitted to a federal court that he shot a man over a gambling dispute in Florida 2020. Senior, 35, came clean about the shooting on Wednesday while also pleading guilty to racketeering and drug trafficking conspiracies before US District Judge Philip M. Halpern. 
The US Attorney SDNY Twitter account posted to confirm the news on Wednesday:
According to a Department of Justice (DOJ) press release, Senior's offenses spring from his leadership role in the Untouchable Gorilla Stone gang in New York City, Florida, and Westchester County. The Brooklyn native was one of 18 Gorilla Stone members indicted in 2020 in a sweeping Racketeer Influenced and Corrupt Organizations case.
facing a maximum prison sentence of 60 years
Senior also admitted to taking part in a New York City robbery in August 2018, and conspiring to traffic over 100 kilograms of marijuana. He's the Bloods gang's 13th member to plead guilty and is facing a maximum prison sentence of 60 years.
A hands-on boss
According to the DOJ press release, a Florida party attended by other Gorilla Stone members turned nasty when Senior turned his gun on a man after an argument related to gambling, causing him serious bodily injury. The rapper's action triggered other partygoers to discharge multiple firearms.
US Attorney for SDNY Damian Williams said the "accomplished recording artist and performer" had both a supervisory and hands-on role in Gorilla Stone. "Senior was an active […] participant in the gang's senseless violence, including a shooting in Miami and contributing to a robbery at a Manhattan diner," Williams said. 
The robbery,
according to AllHipHop.com
, centered around a woman, Niya Rucker, who filmed the rapper eating at Good Stuff. Enraged, Senior allegedly tried to take the woman's mobile to erase the footage, leading to other members of the Gorilla Stone getting involved. Rucker alleges the gang beat, choked, and cut her, leaving her with a broken jaw.
Facing the rap, again
Senior has already spent eight years in jail, including time on Riker's Island. However, he could be in line for a lot more on December 6, when he's scheduled for sentencing by Judge Halpern. The minimum prison term is five years for both counts the rapper pleaded guilty to.
the rapper heaped abuse at a floorperson
Senior has made the news for gambling exploits in the past. While playing poker at Maryland's MGM National Harbor in 2018, the rapper heaped abuse at a floorperson, who he accused of being racist. He also claimed to have lost $15,000 on poker and asked for his money back, as YouTube footage showed at the time: