Updates
Ohio Sports Betting: What Will the New Market Look Like?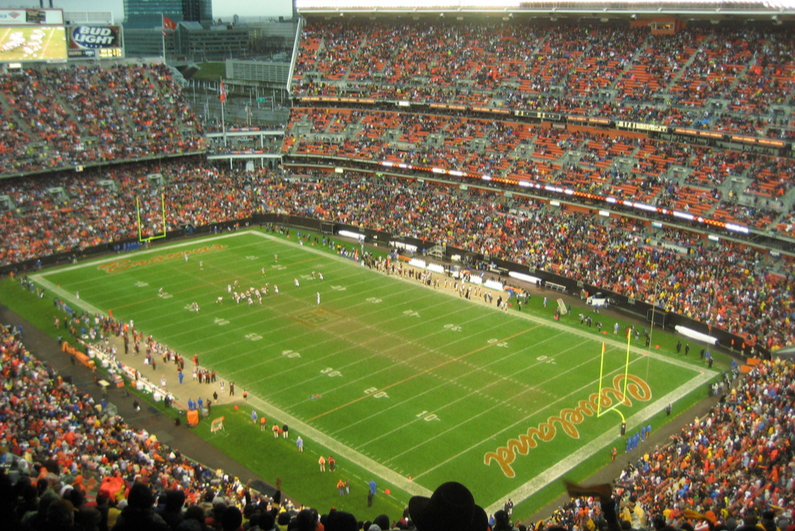 Ohio sports betting bill HB29 has finally received approval from the Assembly, and it now just requires the Governor's signature. [Image: Shutterstock.com]
A major breakthrough
After three years of heated debate among sports betting's proponents and opponents, the General Assembly in Ohio has finally given the nod of approval to a wagering bill.
In Columbus on Wednesday, the Ohio Senate voted 31-1 in favor of House Bill 29. The Ohio House then approved the bill just hours later with a 72 to 23 vote. All HB29 now needs is the signature of the longtime backer of sports betting Ohio Governor Mike DeWine.
Statehouse News Bureau reporter Jo Ingles shared a link to a draft of the approved bill via Twitter:
If the Governor gives the green light to the bill, sports betting will come to Ohio in online and retail form, at casinos, stadiums, and even bars. WKYC-TV 3 sports reporter Nick Camino has predicted that "by 2023 Progressive Field, Rocket Mortgage FieldHouse and FirstEnergy Stadium will all have sports wagering in-house either via kiosk or sportsbook."
The bill allows for a variety of wagering providers, including online platforms, brick-and-mortar properties, and kiosks in bars and restaurants.
Well-thought-out legislation
The draft of HB29, published by the Ohio Legislative Service Commission, requires the OCCC executive director to "designate a universal start date for sports gaming in Ohio that is not later than January 1, 2023." It caps the number of wagering facilities per county based on population. This means Cuyahoga County, with a population of 1,264,817 according to a 2020 US Census, could open five betting facilities. By the same token, Lake, Lorain, and Medina counties could only open one.
the committee has made the license cap flexible
The bill allows for 25 Class A licenses for mobile betting operators, but the committee has made the license cap flexible. This gives the Ohio Casino Commission Council (OCCC) the discretion to grant additional A-class licenses if eligible operators can make a convincing case.
Forty Class B licenses will go to retail betting operations, which will predominantly include casinos, racinos, and professional teams and leagues in Ohio. This also includes the PGA and NASCAR, which have operations at Akron and Dublin, and the Mid-Ohio Speedway.
Seitz said that despite "a lot of wrangling over seemingly innocuous words," getting the bill over the line "represented a lot of give and take, a lot of compromise."
Something for everyone
The bill also allows for Class C licenses numbered "somewhere in the thousands" for holders of common liquor permits. Sports betting in bars and restaurants will take place via kiosks, with the Ohio Lottery Commission having a role in running the machines.
As reported by Cleveland.com
, the conference committee made some "last-minute tweaks," giving smaller bars the opportunity to host sports betting kiosks by lowering licensing fees and making their wagering receipts tax-exempt. An earlier version of the bill approved by the Senate would have awarded only 20 Class C licenses.
HB29 sets the minimum wagering age limit at 21. It will tax net revenue from betting at 10%, with 98% of funds going to public and private schools, and 2% bankrolling problem gambling programs. Researchers from Ohio's legislature project that legal sports betting will generate around $20m a year in new tax revenue, while revenue from licensing fees could top $10m in the first year.
In addition, from 2027, the bill will allow operators a tax write-off worth 10% of their promotional betting credits issued, rising to 20% from 2031.