Updates
New Year Cheer for Ohioans as Sports Betting Launches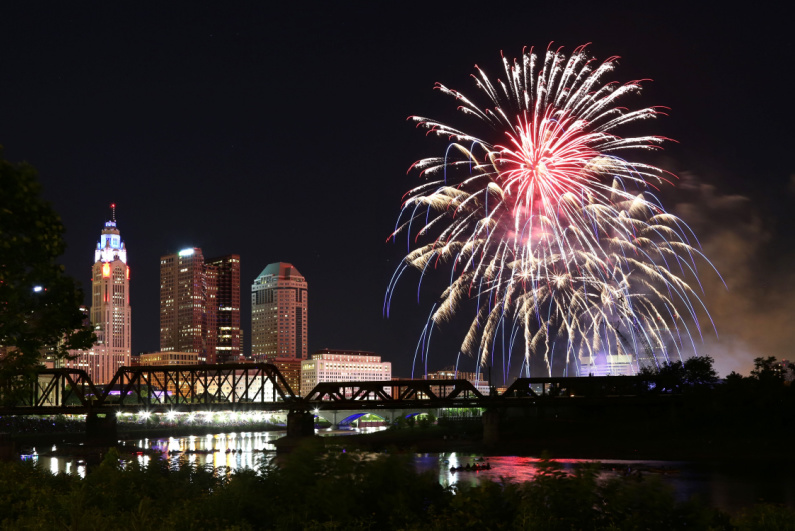 Ohioans flocked to the state's first legal sports betting operators on January 1 as the market launched for the first time. [Image: Shutterstock.com]
Ohio market launches
Bettors in Ohio were able to see in the New Year with a little more cheer than usual this time around. The state's sports betting market launched in tandem with the beginning of 2023, making it the 24th state to legalize wagering in the country.
sports bettors flocked to the newly legalized offerings
When the clock hit 12 on New Year's Day, Ohio sports bettors flocked to the newly legalized offerings. Barstool Sports took to Twitter with a video of baseball legend Pete Rose laying the first bet at Hard Rock Casino Cincinnati:
News 5 Cleveland, meanwhile, reported that a Stow man, Matt Lewis, placed the first ever Ohio sports bet at MGM Northfield Park, seconds after the market went live. He backed the Cleveland Browns to beat the Washington Commanders, saying it felt right given the historic moment in Ohio.
The launch of the market is the welcomed culmination of a long and often torturously nitpicky legalization and licensing process which began when Governor Mike DeWine signed House Bill 29 into law in December 2021.
Marking the occasion
Over at JACK Casino in downtown Cleveland, it was Special Olympics Ohio (SOO) executive Christine Hoyer who made the venue's first sports bet. The gambling venue shared the moment on Twitter:
According to News 5, betJACK planned to make a donation to SOO "matching the amount wagered in the first two hours of legal sports betting, up to $20,000."
For many bettors, however, January 1 meant a chance to snap up the free bonuses and make hay of new sports betting options. Wrightway Sports Network CEO Malik Wright certainly didn't wait to get involved in the action, as his impressive Betfred Sports betting slip revealed on Twitter:
Home-state comforts
Hard Rock, MGM Northwood Park, and JACK Casino are among the 12 licensed retail sportsbooks now available in Ohio. Betfred Sports is among the 16 online sportsbooks officially open for business on January 1. The Ohio Casino Control Commission has also given permission to other operators that will launch at latter stages over the year.
Judging from the many Ohioans flush from their free bet bonanza, bettors are over the moon about their state offering legal sports betting facilities. News 5 cites JACK Casino-goer Tony Banks as stating the gamblers among his friends and family:
have been waiting for this day."
"We were looking for a place that's close by. And now we finally have it," Banks said.
For its first year of legal sports betting, number crunchers peg Ohio's projected handle at $8bn. They believe the state's coffers will get an additional $50m in 2023 due to betting tax.