Updates
Coach McVay Sends Bettors Berserk After Rams Field Goal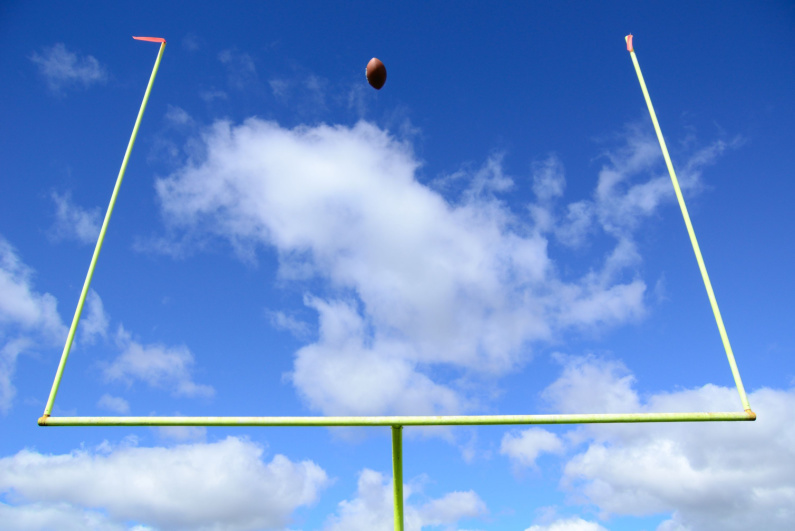 Rams coach Sean McVay is under fire from bettors for deciding to go for a meaningless kick at at the end of the gam against the 49ers. [Image: Shutterstock.com]
Left seething
Los Angeles Rams Coach Sean McVay's decision to kick a meaningless field goal down 30-20 as time expired against the San Francisco 49ers has left sports bettors who backed the 49ers as 7.5-point favorites seething.
McVay's decision to send Brett Maher to attempt the kick in the dying seconds set 49ers backers hearts' racing and rightfully so, as the kick sailed over the crossbar for a final 30-23 score that left the bettors .5 points short of a win. Betting analyst Johnny Venezia shared a link of the kick, adding "this is why people think the NFL is fixed":
Venezia wasn't the only industry figure to call for an investigation or flag the kick. Sports writer Akash Anavarathan stated via Twitter the only reason for the field goal was: "Sean McVay had Rams +7," while senior betting analyst Bill Speros nominated McVay as coach of the year for the "best backdoor cover in NFL history."
Social media storm
USA Today affiliate and Rams' fans site theramswire also shared a flood of Twitter posts, with some also calling on an investigation into McVay. Twitter user @BrennanSouhrada stated: "Someone in Sean McVay's family bet their house on Rams +7.5. This is insider trading. This is bullshit."
The sheer volume of sarcastic and hostile responses to the decision to kick, which from a pure sporting viewpoint will always hold the moral high ground, is perhaps predictable given the rise in US sports betting numbers. According to GeoComply, week one of the NFL saw a 56% increase on 2022 in online sports betting transactions, with US sportsbooks snapping up 1.1 million new sportsbook player accounts in opening week.
Balancing out the NFL conspiracy theorists, however, was a bettor who had $65,755.07 on the Rams to win at +7.5. As DraftKings Sportsbook shared via Twitter, Maher's controversial field goal turned the bettor's wager into $124,713.47:
Drama on and off the gridiron
While this is only the start of the NFL season, the drama on and off the field is already building into something unprecedented. Aaron Rodgers' injury instantly saw sportsbooks essentially write off the New York Jets chances of winning the Super Bowl.
FanDuel and DraftKings, meanwhile, have resumed their marketing war after securing sponsorship rights to the NFL Sunday Ticket and the NFL RedZone respectively, with FanDuel executive Mike Raffensperger predicting 2023 will be one of "the most, competitive NFL seasons" US sportsbooks have ever seen.
expect every "meaningless kick" and more to be micro-analyzed
With so many more Americans accessing sports betting in 2023 plus the millions of bettors in more established markets, the NFL and coaches like McVay can only expect every "meaningless kick" and more to be micro-analyzed by a public increasing in size, voice, and betting knowledge.