Updates
Caesars, WynnBET Sign New NFL Partnerships with Genius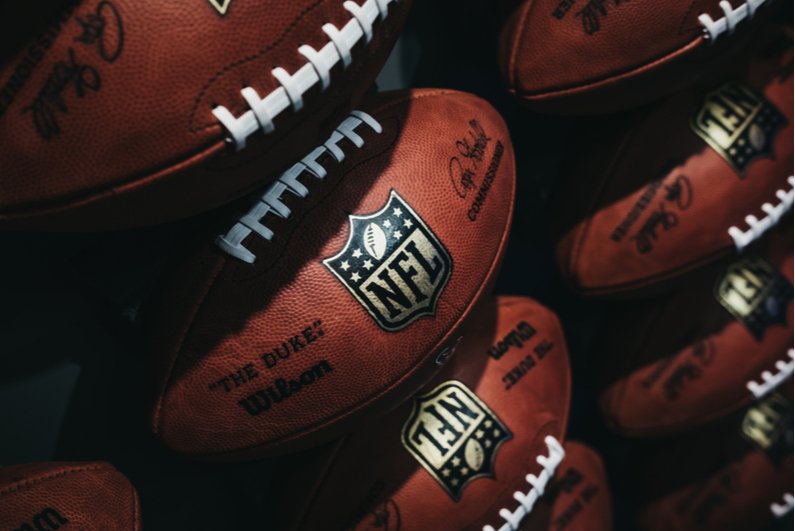 As the new NFL season fast approaches, the league's official data distributor Genius Sports has signed two new partnerships with Caesars Entertainment and WynnBET. [Image: Shutterstock.com]
Signing on the dotted line
The new NFL season will begin this week as the Tampa Bay Buccaneers take on the Dallas Cowboys on Thursday. In the build up to kickoff, the league's exclusive sports betting data distributor has been busy securing partnerships.
Genius Sports already signed a deal with DraftKings earlier this month, and has now announced two new agreements. According to a statement released on Tuesday, the UK-based data company has secured NFL and fan engagement partnerships with WynnBET and Caesars Entertainment.
official data feeds, player acquisition, and fan engagement solutions
Through the deals, WynnBET and Caesars will have access to Genius Sports's exclusive NFL offering, including official data feeds, player acquisition, and fan engagement solutions. Both operators will benefit from play-by-play statistics and Next Gen Stats data. Added to this, Genius will run data-driven marketing campaigns for the companies.
Caesars was among the first operators to receive approval as an official NFL betting partner in April this year. Meanwhile, the league named WynnBET as a partner only last month.
Getting ready for kickoff
After several years of opposing the sports betting industry, the NFL has only recently embraced the US's burgeoning market. As part of this new strategy, the league signed Genius Sports as its official sports betting data distributor in April this year after a lengthy bidding process. The partnership lasts four years and gives the NFL an equity stake in Genius. 
In addition to this agreement, the NFL has also signed up a number of firms as approved sportsbook operators. So far, this includes Caesars, DraftKings, FanDuel, WynnBET, BetMGM, and PointsBet. All of these companies have agreed to pay for the league's official data by partnering with Genius. However, only DraftKings, WynnBet, and Caesars have secured agreements as of yet.
While WynnBet's new deal with Genius only pertains to NFL data, Caesars has signed a multi-year agreement with the data company covering a number of different leagues.
According to the statement released on Tuesday
, Caesars's entire portfolio of casinos and sportsbooks will gain access to the supplier's official data for NFL, NASCAR, and the English Premier League, among others.
Commenting this week, Caesars head of sports Kenneth Fuchs stressed the importance of providing bettors with official NFL data. "We know how exciting NFL betting is for our players and through our partnership with Genius, we can now provide bettors with the live NFL data they need to make wagers like true Caesars," he commented.
High expectations for the season
As we approach the first game of the NFL season, US sportsbook operators are preparing for their biggest year yet. According to AGA research released this week, 45.2 million Americans will bet on the 2021 NFL season. That's an increase of 36% in comparison to 2020, something the AGA has attributed to the spread of legal betting.
eight more states have legalized sports wagering
In 2020, the nation's sportsbooks saw record handle of $21.5bn for the full year, with the majority of handle coming through NFL wagering. Since 12 months ago however, eight more states have legalized sports wagering. This has given 111 million more American adults access to sportsbooks, according to AGA CEO Bill Miller.
Last week, VegasSlotsOnline News took a look at which states are currently racing against time to open their betting markets for the beginning of the season. South Dakota, Arizona, and Washington are all on track to meet a September 9 go-live date.