Lana Del Rey New Album: Chemtrails Over The Country Club | Luxury Activist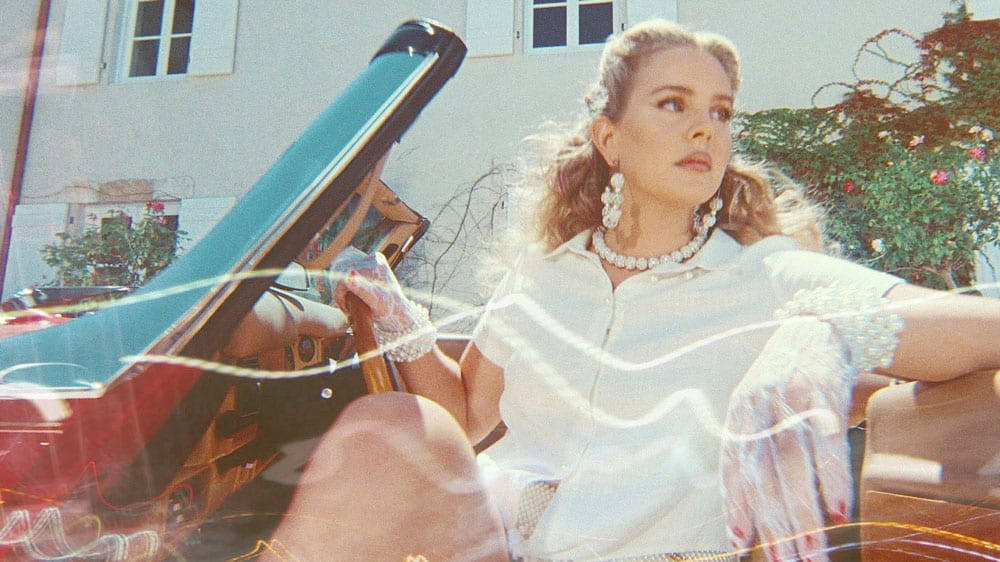 Reading Time:
4
minutes
When Lana Del Rey released Video Games back in 2012 within her first major-label debut album, Born to Die, she has set up a new musical path, her own. Almost ten years later, she is releasing a new album called Chemtrails Over The Country Club. Lana Del Rey's seventh studio album, Chemtrails over the Country Club, was released on March 19, 2021, by Interscope Records and Polydor Records as the follow-up to Norman Fucking Rockwell!, her sixth studio album (2019). Lana Del Rey and Jack Antonoff co-produced the record, which also features Rick Nowels, with whom Lana Del Rey has previously collaborated on studio albums. We can already say that it is a great album. Here is why.
The New Album Is A Positive Vibe
Lana Del Rey's new album is a positive window of eleven songs that will cheer you up and place a soft warmth into your heart and mind. The album explores themes of escapism, passion, heartbreak, nostalgia, and her trademark references to Americana and disillusionment. The sun shines, and Lana Del Rey is back with a beautiful and personal message. It is definitely a positive vibe, and god knows that we need some right now.
There is an omnipresence of American Folk music that takes you on an authentic journey across Lana Del Rey's universe. There are intimate moments, also moments of joy and sheer energy that will put a smile on your face. This very introspective album maybe marks Lana Del Rey's acceptance of her success, career and life. All music critics are positively in agreement that it is a great Del Rey's album. The album reached the top of the charts in many countries around the world including number 2 in the US billboard 200 and number one in the UK Albums (OCC).
The New Album Contains Magical Moments
After listening to the album (at least for the third time and counting!), I would highlight 3 songs that stood out to me and summarize well the spirit of the album. The first one is the single song, Chemtrails Over The Country Club. The song was written and produced by Del Rey and frequent collaborator Jack Antonoff. This song is 100%, Del Rey. The soft, deep energy emanating from this song is superb. Lana Del Rey's voice is purely beautiful. The second song is Let Me Love You Like A Woman.
"We Could get lost in the purple rain, talk about the good old days, We could get high on some pink champagne, baby let me count the waves…"
– Lana Del Rey on Let Me Love You Like A Woman.
The song was recorded at both Conway Recording Studios in Los Angeles, California and Electric Lady Studios in New York City and was written by Del Rey and Jack Antonoff, who produced the song. It is by far my preferred one.
The last song I would like to mention is the last one on this record, called For Free. It is a song by Joni Mitchell covered by Lana Del Rey with Weyes Blood and Zella Day. The song is about Joni being mesmerized by the beautiful music played by a street musician as she ponders her fame and fortune as this man performs for free. The song for sure mirrors Lana Del Rey thoughts about her own success and how to manage the amazingly crazy life that comes with fame. It is an interesting way to close the album. You can buy/listen to the album in the following official links:
A Cover To Be Remembered
Despite some social media controversies (Social Media also gave visibility to idiots), the album cover is a new collaboration with photographer Neil Krug. Lana Del Rey and Neil Krug have collaborated several times. I remember specifically his work on the Ultraviolence album. His style is unique: original and slightly psychedelic.
Chemtrails Over The Country Club is a great Lana Del Rey album. We all need this sunlight that emerges from the voice of Lana del Rey and this particular music. The story of this album is told expertly. Lana del Rey is a real storyteller of modern times. His voice will accompany your moments of vagrancy, like a sweet wave that seems to take away all your worries. That is why you will hit repeat every time the story ends.
José Amorim
Information sourced by the author for luxuryactivist.com. All content is copyrighted with no reproduction rights available. Images are for illustration purposes only.