Updates
US Congress Bill Seeks to Clarify Debate Over Tribal Betting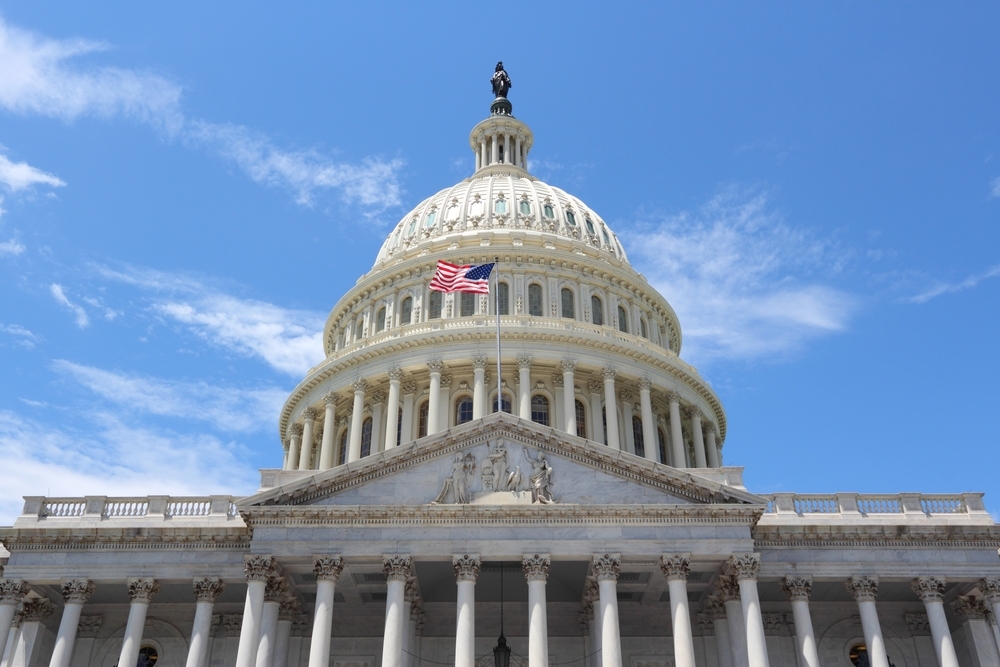 New legislation proposed by two lawmakers in the US Congress seeks to clarify a long-running dispute over tribal betting by defining wagers placed via tribal servers as taking place on reservations. [Image: Shutterstock.com]
Potential clarity for tribal nations
As sports betting spreads across the US, tribal gaming organizations have understandably sought a piece of the pie. Through compacts with state governments, a large number of tribes have secured sports betting deals. However, a question mark still remains over mobile wagering and whether it can truly fall under the category of on-reservation gambling. 
House Bill 4308 aims to "remove federal barriers" for mobile wagering
Now, a new bill put forward by two US congressmen seeks to settle that long-running dispute once and for all. The legislation, proposed by Rep. Luis Correa and Rep. John Katko, defines online wagers accepted via tribal servers as bets taking place on reservations. In doing so, House Bill 4308 aims to "remove federal barriers" for mobile wagering once a state and tribe have reached an expansion agreement.
The proposal comes just one day after a parimutuel operator in Florida filed a lawsuit in an attempt to block a mobile sports betting expansion for the Seminole Tribe.
Updating the IGRA for modern times
A 1988 piece of legislation called the Indian Gaming Regulatory Act (IGRA) dictates the regulation of tribal gaming in the US. Due to its age, the law makes no provision for the online gaming vertical – something Correa believes has caused confusion for tribal nations and legislators. The representative aims to correct this with House Bill 4308.
Tribal governments should not be required to make these investments without having clarity"
Explaining the need for such legislation, Correa said tribes require legal clarity to fully invest in sports betting. "As you can imagine, setting up these new gaming systems involves significant financial investments," he commented. "Tribal governments should not be required to make these investments without having clarity and comfort of what laws will apply to them."
The bill's sponsor also noted the importance of the industry as a source of income for tribal communities. Without gaming, Correa said hundreds of tribal nations would not be able to ensure basic needs and general welfare of their people. "I have seen first hand how tribal-government gaming has benefitted the tribal nations, their citizens, the surrounding communities, and the state government," the Californian lawmaker said.
Good timing for the Seminole
Corrrea's introduction of House Bill 4308 has come at an important time for the Seminole Tribe of Florida. The group has secured a new 30-year tribal gaming compact giving it exclusive rights to offer online and retail sports betting across the state. However, that deal has faced a backlash due to its mobile wagering inclusion.
Last Friday, parimutuel gambling operator Southwest Parimutuels launched a legal challenge against Governor Ron DeSantis and the new tribal compact. The lawsuit alleges that the mobile betting provision contravenes federal law because it allows betting outside of the Seminole's reservation.
In its 67-page complaint, the owner of Miami-based Magic City Casino and Bonita-Fort Myers Corp argued that it will "lose millions" in revenue because of the new contract. The plaintiff said the legislation directly transgresses three laws, including the IGRA, the Wire Act of 1961, and the Unlawful Internet Gaming Enforcement Act.
If Correa's bill ultimately passes, it will provide legal grounds for the courts to dismiss the Southwest Parimutuels lawsuit and any other cases similar to it.
A growing tribal industry
The US's tribal gaming industry has grown significantly over the past decade. The pandemic ended a streak of nine consecutive years of revenue growth following the Great Recession, with 2019's total up 3% year-on-year at $34.58bn. This is despite only around 40% of the US's tribal nations running gambling operations.
In part, the sector's continued growth is thanks to the addition of sports betting for many on-reservation casinos. Over the past 12 months, lawmakers in Florida, North Carolina, Connecticut, Washington State, and Arizona have paved the way for tribal sports betting through updated compact agreements.
Mobile wagering could fuel even greater tribal growth if Correa gets his way. In the US's most lucrative sports betting markets, online wagering now accounts for the vast majority of all bets each month. For instance, New Jersey mobile wagering handle reached $734.65m in May 2021, representing more than 90% of all bets taken.