Updates
Trainwreck Doubles Back After $1.6m World Cup Parlay Win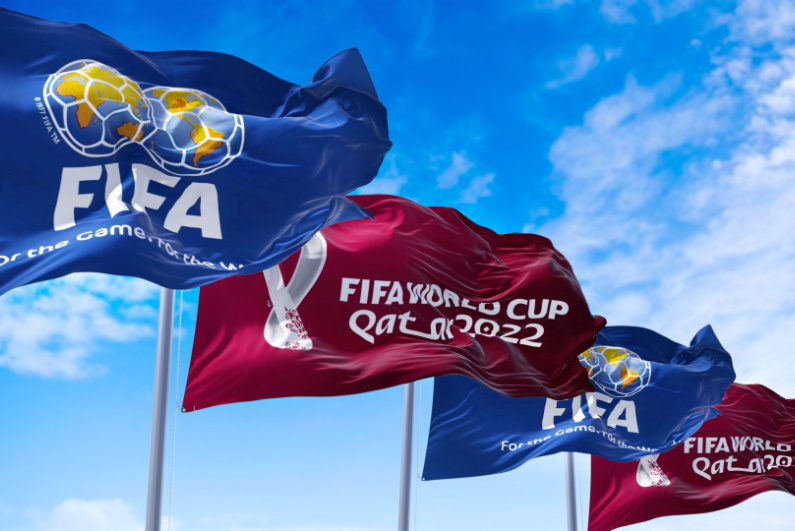 Trainwreck has already won millions on World Cup parlays, but he isn't perfect. [Image: Shutterstock.com].
Finding luck in Qatar  
Popular Twitch streamer turned gambling connoisseur Trainwreck has already won millions of dollars betting on the World Cup.
payout of roughly $1.6m after France defeated Australia
Trainwreck's first hit came Tuesday when he nailed a near-$25,000 four-leg parlay that included Saudi Arabia beating Argentina. He was rewarded with a payout of roughly $1.6m after France defeated Australia in the last match of the day.
Trainwreck dipped back into the World Cup market Friday with another four-leg parlay, but missed on two outcomes, including the USA-England match, which he predicted would end with three points for England, but played out to a draw. 
Trainwreck capitalizes on World Cup betting
Trainwreck revealed his first massive parlay via Twitter Tuesday afternoon by asking his followers if he should accept the $1.4m cash out or let the parlay ride. At the time, France was leading Australia 2-1 in the 43rd minute and he had already nailed the three other legs.
The famous streamer, who has flirted with ideas of building his own streaming platform after Twitch banned gambling streams, posted his new parlay Friday morning. He had Iran beating Wales (correct), Senegal beating Qatar (correct), Ecuador beating Netherlands (ended 1-1) and England beating the USA (ended 0-0). That bet would have paid another million and a half-plus if it had come true.
Trainwreck deleted his tweet after Ecuador fell behind the Netherlands in the third game of the day. However, the proof is still online: 
Big-money parlays are popular in the gambling community and Trainwreck is no stranger to throwing down large sums of money. Earlier this year, he correctly predicted a three-leg baseball and ice hockey parlay that paid out $2.7m. 
In March, Trainwreck made history as the winner of the largest-ever online slot machine jackpot with a $22.5m spin. Viral moments like that helped launch his career into a different stratosphere, but were also responsible for Twitch's gambling ban and other controversies. 
Popularity growth
The World Cup has lived up to its potential as one of the biggest sports betting draws in recent history with celebrity endorsements, wild results, and tons of media coverage.
50% of American sports fans in states with legal sports betting markets would place at least one bet
A recent survey revealed that roughly 50% of American sports fans in states with legal sports betting markets would place at least one bet on the World Cup, and many of them intended to keep up with soccer after the competition.
Teams either have one or two games remaining in the Group Stage, depending on which group they are in. Once those games have been played, the two highest point-earners in each group will advance to the Round of 16 and will be placed in a single-elimination bracket.
Betting odds have not changed drastically, but there has been movement amongst the top teams. Brazil is still the favorite to win the tournament at +210, but star attacker Neymar Jr. will miss at least the next two games with ligament damage in his ankle.
Spain has leaped past a few other countries and is now second in the odds at +650. After that comes France (+650), England (+850), Argentina (+850), and Portugal (+1200).